Back to homepage
Red Means Go: Add the Perfect Accent to Your Painting Services Logo
Posted on December 14, 2017 by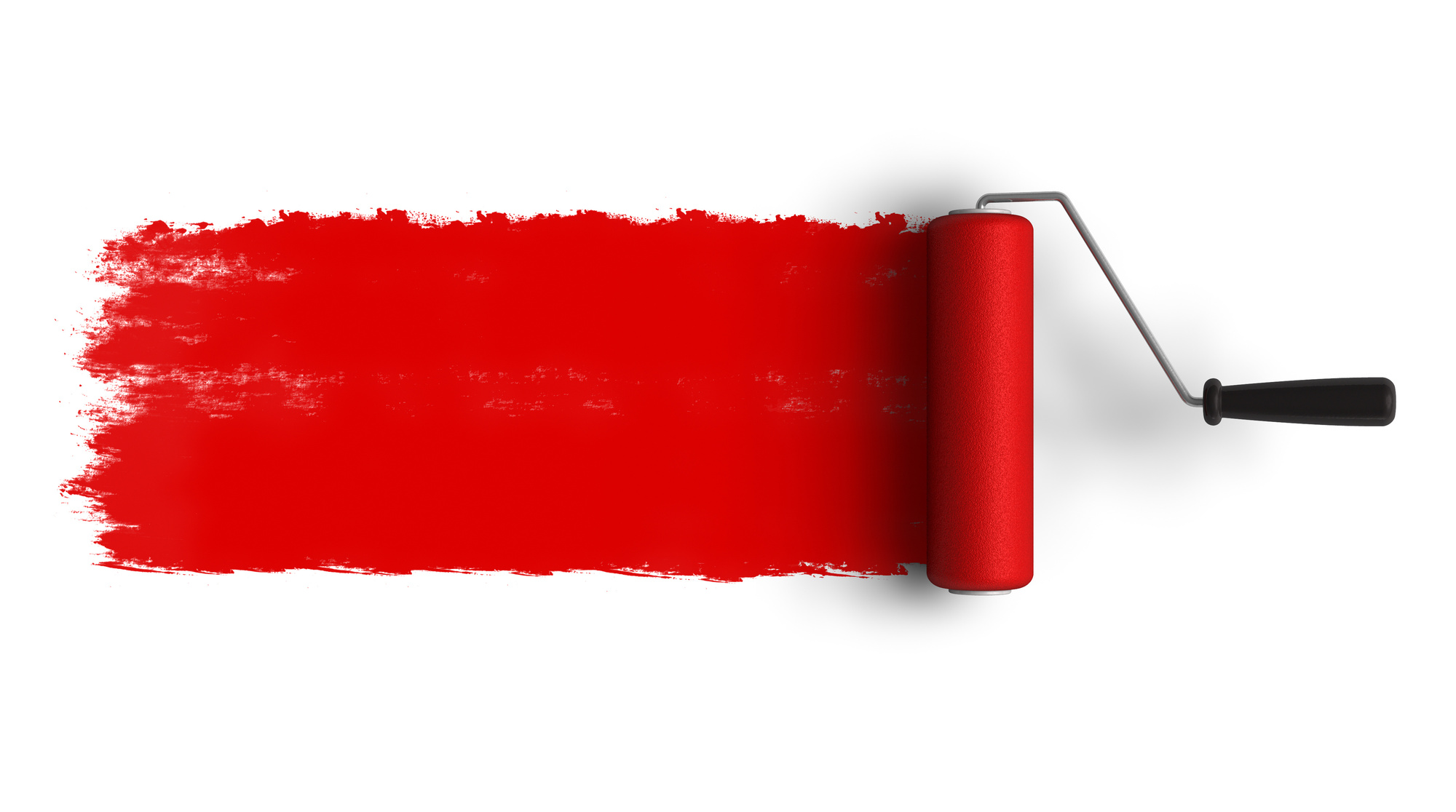 The Fire Colors: Red, Orange, and Yellow!
When designing a logo for your painting company you want something that's vibrant, fresh, and colorful.
Many people might think that a red logo is something to stay away from. But consider all the big corporations who use the color in a powerful way. It makes a strong statement.
Let's discuss how you can develop a business logo that incorporates red, maybe some yellow and a hint of orange. We'll let you decide where you take it next.
Why Does Your Painting Business Need a Logo?
A logo is your brand identity.
The purpose of a logo is to act as an accurate representation of your company. That doesn't mean it needs to be a literal representation. Don't think a painting company logo is limited to paint brushes or cans of paint.
That's not to say it doesn't work. You can view here an example where including a paintbrush works well.
A logo gives life to your brand. It translates what your company has to offer into an illustrated story. The design behind a logo must also take the target audience into consideration.
An effective logo design accomplishes 3 goals:
Customers choose your brand over all others
Customers connect on a personal level with your brand
Customers remember your company long after using your service
Take a guess. Which elements of a logo are best at accomplishing these goals? what would you choose?
You might be surprised to learn that the colors used in a logo complete all 3 of those goals. That's why your choice of color is not something to take lightly.
It's an emotional thing.
Understanding the Emotions of Color
Swiss psychologist Carl Jung (1875-1961) pioneered the concept of color psychology. Jung, credited with the introduction of art therapy said: "colors are the mother tongue of the subconscious."
Study after study, researchers draw the same ultimate conclusions. Color isn't a simple design element used to add some flair. Colors affect emotion.
The marketing and web design company, WebPageFX, conducted a study about the effects of color and customer perceptions. Here's what they found:
It takes less than 90 seconds for a person to make a subconscious judgment about a logo. Most people agree their assessment is based on color alone.
When asked why they buy a particular product, 85% of consumers claim color is their underlying reason for buying.
80% of people share the opinion that color increases brand recognition.
Color choices convey very different images depending on the way they are used. Keep reading to find out if the Fire Colors are exactly what you need to spice up your logo.
Red Logo
One of the primary colors, this crimson king is a very strong color.
Often associated with the command "stop," this color signals caution. It is also known to stimulate strong emotions such as passion, power, and excitement.
A common color choice for flags, red symbolizes pride and strength.
The strength of emotion elicited from red makes it great for stealing the eye's attention. Take a moment to find something with multiple colors. Notice how your eye is immediately drawn to the red?
A red logo has the potential to be a real attention grabber.
Fanning down the embers a little, red can also evoke a sense of warmth.
When brainstorming your logo write down qualities that come to mind. Now check out this summary of what a red logo can represent to see if you find inspiration.
Act as a signal — command to stop and pay attention
Strong emotion — passion, excitement, pride, aggression
Excitement — vitality, adventure, danger
Power — strength, energy, courage
Temperature — warm, hot, burning
With that powerful of a repertoire, red is one color to be careful with when designing a logo. To cool the emotions, your painting service logo may want to think about associating red with an image from nature. A rose, an apple, or a striking sunset tempers the drama, while still allowing red to pack its punch.
Another way to keep red in your design is to offset it with other colors.
Yellow Logo
Another of the three primary colors (the third is blue).
Upon seeing yellow the image that first comes to most people's minds is the sun. In fact, yellow is the brightest color tone the human eye is capable of seeing.
The color yellow triggers the logical (left) side of the brain. For that reason, it is frequently associated with learning, thoughts, and creativity. It helps awaken the mind and bring new ideas to life.
Remember the Rubber Ducky?
He (or she) is traditionally yellow. Many children's toys and clothes are yellow. When viewed within a logo design it can represent youthfulness, fun, and imagination.
Yellow is the true optimist of the rainbow, evoking happiness, confidence, and promise for the future.
The aspects to consider for a yellow logo include:
Youthful — fun, active, energetic
Creative — imaginative, thinking outside the box, unique
Optimistic — bright, confident, happy
When using yellow be cautious of the colors you pair it with for your logo. Use contrasting, darker colors (hey, what about red?). Lighter colors will wash it out making it difficult to notice.
Orange Logo
Orange is one of the secondary colors on the color wheel. It is created by combining various shades of red and yellow.
While not as urgent as a red logo, an orange logo is just as energetic. It is another color that can stand out. But it does so in a more natural, approachable way.
Orange tends to awaken the fun a playful side of our personalities because of its bright glow. This brightness translates to other warm feelings. It can be upbeat and friendly or produce feelings of comfort and well-being.
Of course, we can't forget the color's namesake in this discussion. The citrus color reminds us of its naturalness. It suggests a fresh take on ideas.
Orange is also a natural when it comes to being outgoing. It defines friendliness and encourages socializing. (Have you ever seen an orange juice commercial with only one person in it?) This creates a sense of being approachable.
Use orange to illustrate these traits in your company:
Youthfulness — fun, active, energetic
Creativity — imagination, uniqueness, innovative
Freshness — natural, glowing, warm
Open — friendly, welcoming, familiar
An interesting side note is that the color orange is used less frequently in logo designs. This presents a fantastic opportunity to create something unique.
Command Attention with Your Logo
Red logo, yellow logo, orange logo, gee. Or perhaps a combination of three.
It may read like a Dr. Seues book, but there's nothing wrong with that. Everyone remembers who Dr. Seuss is and his memorable phrases.
No matter what colors you decide to go with, make sure your logo stands out. Make it memorable and customers will think of you first when they have a painting project to complete.
Are you ready to get creative? Are you inspired to design a logo for your painting company?
We hope our breakdown of the fire colors shows you how easy it is to understand the emotions behind color. The next step is just as simple. Creating your own logo.
You have the ideas, and the tools are right here. Start designing a free logo today.
---
No Comments