Back to homepage
The Science Behind Fashion Logo Design Colors
Posted on July 05, 2017 by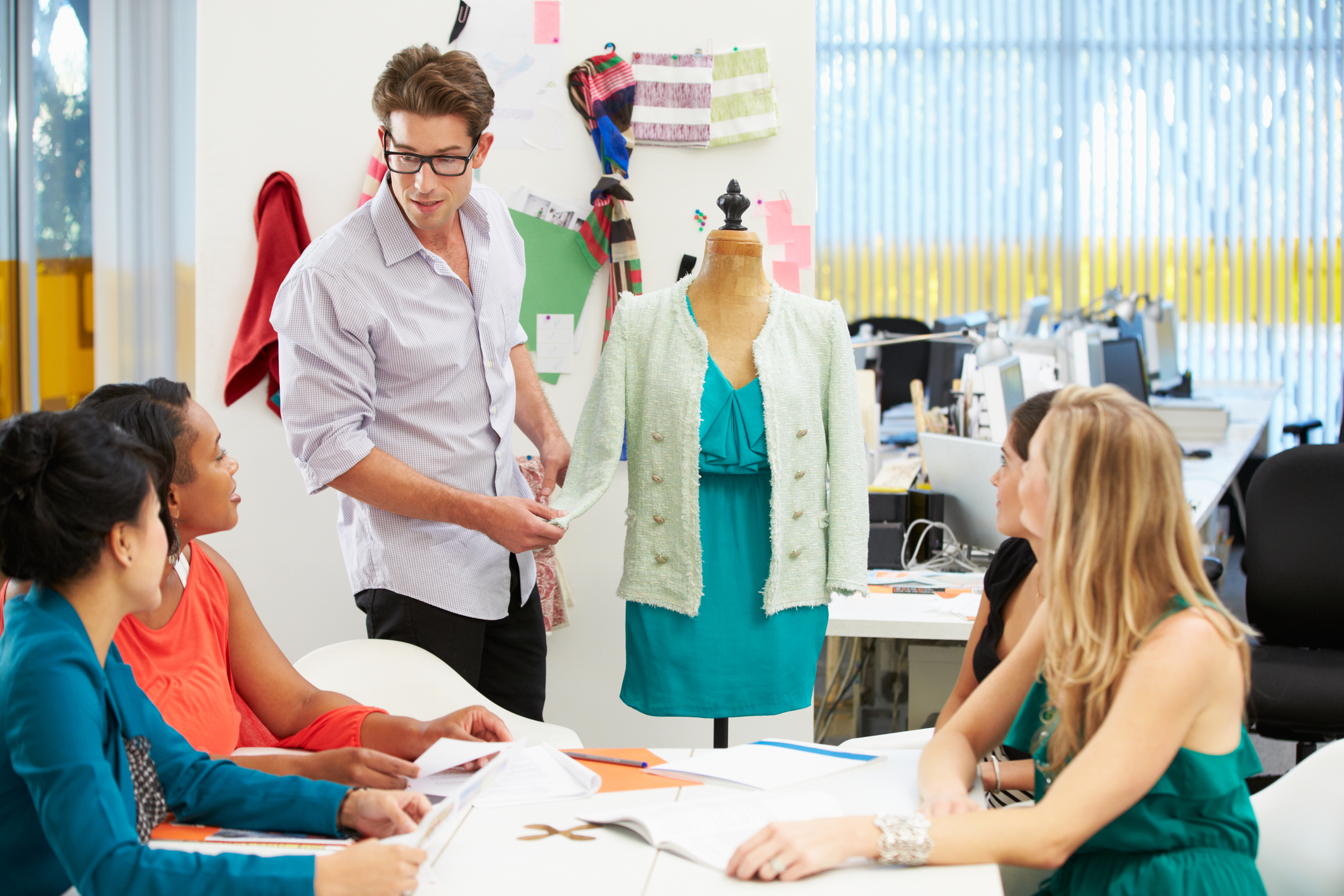 Logos are an important component of any company's marketing strategy.
A clear, recognizable logo helps to establish a company's brand. Customers will begin to associate your company with that logo, which will help encourage repeat business. This builds your company's visual identity.
That said, not all logos are created equal.
You want your fashion logo design to resonate with customers. To do this, it must incorporate certain design principles that will make it visually appealing and compelling.
Studies show that using the right color combinations in a logo can increase brand recognition by up to 80%.
While color choices might seem like a matter of preference, there is actually a science behind it. Paying attention to color theory will help you create a more effective fashion logo design.
Let's take a look at how to science of colors can impact a logo.
Color Influences Emotion
Have you ever seen a particular color, and it raises a variety of emotions?
It's not just your mind playing tricks on you. There is ample evidence that colors actually have the ability to influence emotion.
Colors are generally divided into warm and cool colors. Warm colors are your reds, yellows, and oranges, while cool colors are your blues, greens, and purples.
Warm colors tend to arouse active emotions. This can include emotions like anger or anxiety, as well as excitement and creativity.
By contrast, cool colors lead to passive emotions. Cool colors can make people feel calm, or comfort, but can also lead to melancholy.
When choosing the colors for your logo, think about what kinds of emotions you want customers to experience.
For instance, if you want your brand to be associated with fun and high energy, then you might want a fashion logo design that includes red or yellow. If you would rather communicate consistency or dependability, colors like blue and brown might work better.
Memory Affects How We Perceive Color
Another way colors affect people is by bringing up associations with that color. Memory can certainly have an impact on the way we perceive colors.
Sometimes this can be deeply personal.
Perhaps it's the color of your favorite crayon from kindergarten. Or, maybe it was the color of your prom dress.
In other cases, a universal memory and or association is brought up. For instance, most people associate the color green with nature or the color blue with water.
If you want your customers to associate certain environmental or cultural features with your company, color choice can influence that.
Shades and Hues
When it comes to fashion logo design, the color itself is not the only factor to consider.
Colors come in different shades and levels of brightness. Whether a particular color is dark, dull, light, or bright can impact how customers perceive it.
For instance, dark colors tend to indicate a more serious, or somber tone. Bright colors are more lighthearted and playful.
The shades of colors you use can influence what customers believe your business is about.
Take pastel colors, for instance. These colors are typically associated with babies. Using them in your logo could lead customers to assume that your brand is for children.
Dark colors, on the other hand, may lead customers to believe that your brand is geared towards professionals.
Whatever shades of colors you choose to use, keep these associations in mind. You always want your color choices to complement your brand identity, rather than confuse it.
Making Colors Work Together
While many logos are monochromatic, other logos use two or more colors.
Using multiple colors in your logo can help your company draw on different aspects of different colors.
For example, you can use colors that are similar to each other, like blue and purple, to emphasize the use of a cool color palette. This will reinforce the associations with cool colors.
Or, you might choose to use contrasting colors. Using blue and yellow in the same logo can tell a more complex story about what your brand is.
How Color Affects Fashion Logo Design
While there are many scientific facts about the impact of color in general, there is also specific research on how color is perceived in fashion.
Obviously, color is extremely relevant in the fashion industry. The color of a certain piece of clothing has a great impact on how a customer will react to it.
Additionally, the color of your fashion logo design will influence how customers perceive your brand overall.
For instance, blue in the fashion industry is associated with competence and confidence. Think of the blue shirts and navy blazers that businessmen often wear. Blue is considered a classic and reliable color.
Meanwhile, colors like green are considered more rugged or outdoorsy. Purple brings with it an air of sophistication or even royalty.
You should choose the colors for your fashion logo design based on what you want customers to think of your company.
If you are marketing mostly to customers who need professional clothing, blue should appear in your logo. Or, if you want to show that your clothing is high-end, purple might be a better choice.
Building Your Brand
At the end of the day, there are no right and wrong answers when it comes to choosing the colors for your logo. Rather, the colors you use should be based on the preferences of your customers, and the goals of your brand.
Remember, the purpose of your logo is to create a brand identity. You want customers to look at your logo, and immediately make associations that help them understand what your business is about.
You also want something that will stick in your customer's mind. This way, when they see your logo in an advertisement, or on a product label, they will immediately call your business to mind.
If you're ready to start working on a fashion logo design, then check out our free logo creating tool. You can incorporate the principles you've learned in this post into making an awesome logo for your business.
---
No Comments