Back to homepage
Serif vs Sans-Serif — Which Is Right for Your Logo?
Posted on December 17, 2020 by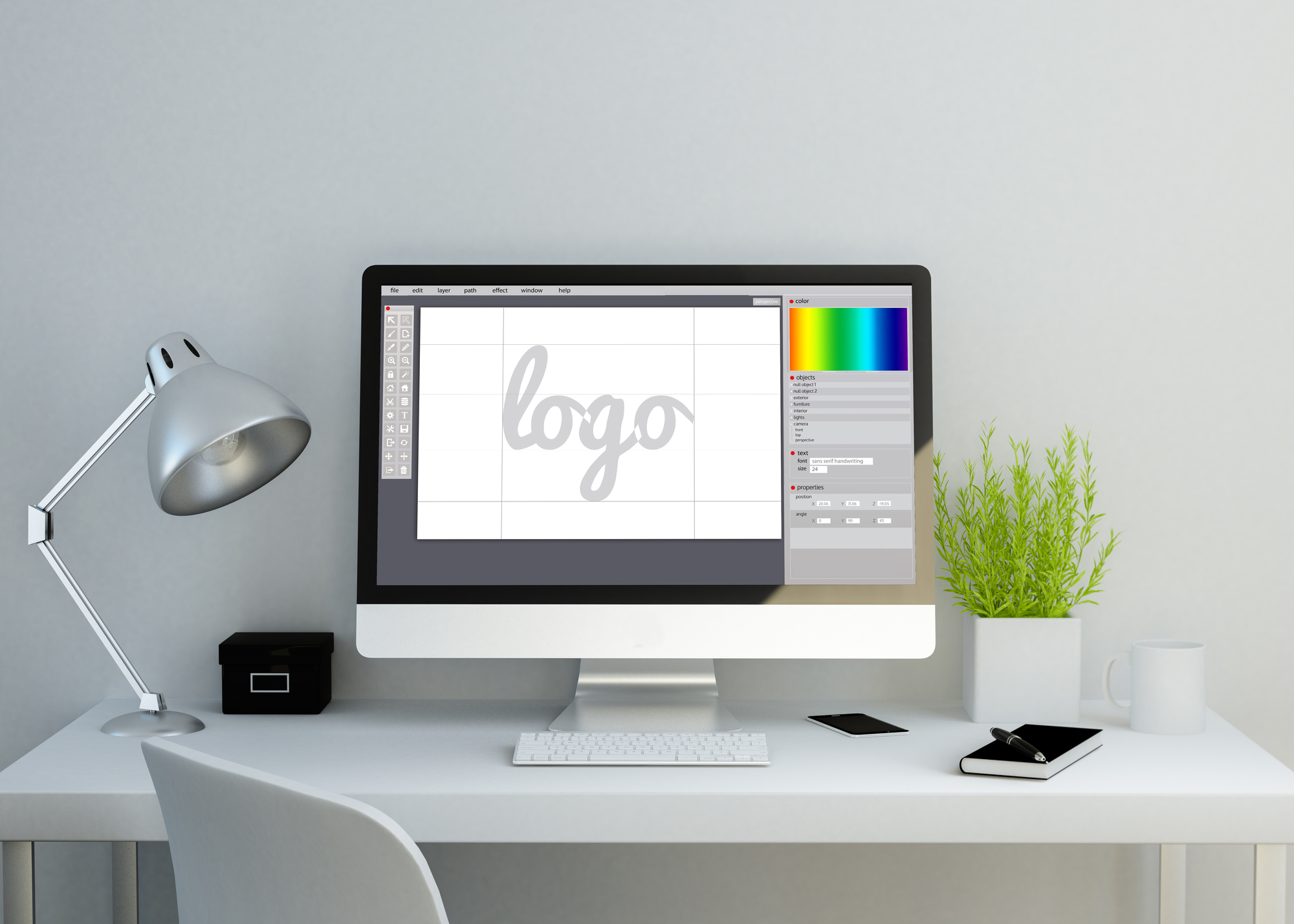 Are you designing a company logo, for yourself or someone else? As well as choosing from designs and colors, one of the most demanding decisions you will make will be selecting a font. To portray the right image to your customer, you must get this right. 
This big decision comes down to one determining factor, the serif and sans serif fonts. Below, we present a must-read guide on the serif vs sans-serif font debate and help you make a decision. 
What Is Serif?
Fonts are divided into two main categories. These are serif and sans-serif fonts. Each can give a different message and attract different types of customers.
A serif is a small stroke that is added to the end of characters in a font. These are added on the vertical and horizontal axis. Serifs can appear on uppercase, lowercase, numerals, and other characters. 
The size of the serif and level of ornamentation is dependent upon the designer. This is one of the main features that give a font its distinction. 
Serif fonts are generally regarded as being easier to read in large texts. Adding the serif makes it easier for the eye to distinguish between characters. For large blocks of text, serif fonts are often the preferred font choice. 
One example font is Times New Roman. It is the font of choice for many university and academic applications. This is because of the ease with which it can be read. 
What Is Sans Serif?
Sans simply means 'without'. A sans serif font does not have the flick and ornamentation of the serif. This can make it look very sleek and clean. 
Many companies are choosing a sans serif font for their logo. This is because is they tend to be easier to read on digital displays, such as phones and computer screens. This has seen it adopted by large technology companies, which has enhanced its image as a modern, futuristic font choice. 
Google recently changed its logo from a serif font to a sans serif for this very reason. At first, it was believed that the logo was too simplistic. However, the logo has now been adopted and the previous one is mostly forgotten.
Famous Logos With Serif Fonts
Serif fonts have an element of classicism and elegance about them. They have been used throughout time, and carry with them this association. They were originally used in ancient roman carved inscriptions, and are still used today, so carry longevity in their design. 
Many brands that use them try to channel sophistication. Rolex, Dior, and Giorgio Armani are all high rolling fashion brands who trade on timelessness in their marketing. In automobiles, Honda and Volvo also use serif fonts. 
Famous Logos With Sans Serif Fonts
Sans serif fonts have an element of directness about them. They are modern and forward-thinking. Many logos that use them are digital businesses, purely because they are easier to read on a computer screen.
Many high fashion companies use sans serif fonts to channel these qualities. Calvin Klein and Chanel are two examples. In the field of digital business, Microsoft, Facebook, and Air Bnb also use these fonts. 
Serif vs Sans-Serif for Logo Design
When doing a logo design, the choice between a serif and sans serif font can come down to the image you want your company to convey. Part of this should tie into your mission statement. Bear in mind that the color you choose will also have a large impact. 
The type of logo you choose can also have an impact on if you should use a serif or not. Some types of logos benefit from a certain type of font, and we have outlined them below. 
Emblems and Wordmarks
The two main types of logo design are emblems and wordmarks. Emblems are larger, usually more ornate, and often with bent and curved fonts. Wordmarks are simple logos that use a font only. 
A classic example of an emblem is the Starbucks logo. As a fairly new company, it uses a sans serif font in its logo design. The font is simple and easy to read. 
Note that it is a sans serif font. This is because sans serif fonts tend to work better on emblems. The flick of a serif can often overcomplicate matters when designing an emblem, as so many other elements are also at play. 
A good example of a wordmark font is the Visa logo. The focus is on the font itself, and the serif is even accentuated on the V in the logo. This hammers homes the message of sophistication and reliability. 
The Visa logo also relies on a blue color scheme. This is a great example of color psychology. Blue is typically associated with reliability and stability, along with peace and tranquility. 
Matching Up Fonts
When designing text-based promotional materials or websites, you should aim to use two fonts. More than this can get messy. Ideally, the fonts will want to complement each other.
Finding complementary fonts is easier than ever, as there are a host of generators and articles on the internet that will give suggestions. Generally, san serif fonts will be used for headings and subheadings, with serif fonts being used for the body of the text. 
The hard part will be finding two fonts that complement the font used in your logo. For this, you will either have to experiment with some trial and error. If not, speed up the process by hiring a professional graphic designer to do the job. 
Making a Decision
The final decision in the serif vs sans-serif debate comes down to your goals. What image do you want your logo or text to convey? Once you have this, you can consider different font styles, colors, and emblems or wordmarks. 
If you enjoyed our handy guide, then visit the rest of our blog. We have a number of articles on everything from design to finance, to assist you in every facet of your business decision making. 
---
No Comments