Back to homepage
Special Invitations: How to Make Your Christening Cards Stand Out
Posted on December 17, 2018 by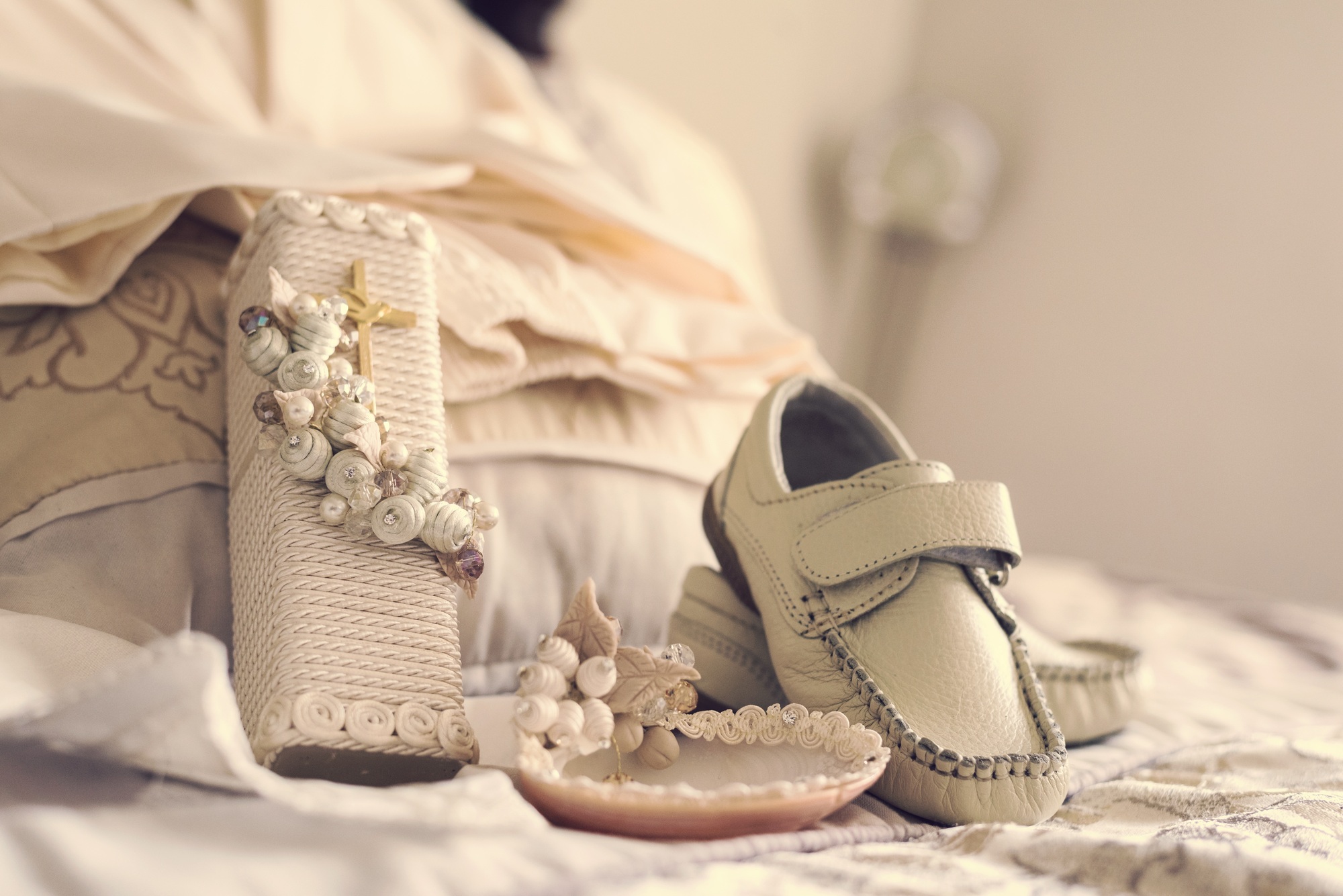 Every parent wants his baby's Christening to be special. After all, the most important people in your life are going to be there and celebrate your beloved child. From sending custom invitations to planning a memorable ceremony, there are plenty of ways to show how much you appreciate their presence.
Consider sending out personalized Christening cards. Why choose cookie-cutter designs when you can add a touch of style and personality? Don't worry – this doesn't mean you have to spend a fortune.
Simple things, such as creating your own design, writing a heart touching message, or including a poem you love, can make your Christening cards stand out. Check out these tips for inspiration:
Choose a Visual Theme
When you're browse Christening cards online, look beyond those simple, bland designs that are all over the place.
Select one with beautiful images that reflect the importance of this special event. Better yet, consider having your baby's photo printed on the card.
Nowadays, there are plenty of graphic designers who can create beautiful Christening cards on demand. Contact a few and let them know what you need.
Another option is to purchase custom Christening cards over the Internet.
Some vendors offer stunning templates that can be personalized with your favorite colors and photos. You can even choose the type of paper, fonts, shape, and mailing service to make your cards truly unique.
Create Your Own Baby Christening Cards
Why not make your own Christening cards? Use a software program like Adobe, Microsoft Office, or Photoshop. Simply choose a template, add the desired text, and upload a beautiful photo.
If there are any employees or business partners you'd like to invite to this event, consider adding your company's logo on the card. While it's true that we're talking about a family event, your business is a part of you.
Once the cards are ready, print them on quality paper and mail them to your guests. You could also send out a digital version to make sure everyone receives your cards well in advance.
Include a Meaningful Message
Honor this special day with a meaningful message that your guests will cherish. Your Christening cards may include a short poem, greeting, or bible verse along with the name an location of the church, time and date, and other details.
Your message may be either formal or informal. It all comes down to your preferences. Consider the venue where your event will be held and who will attend.
Make Your Christening Cards Unique
There are plenty of other ideas to make your Christening cards stand out. For example, you can include an RSVP and use beautiful finishes, such as letterpress, embossing, or foil.
Get creative and play with the card's shape and size. Remember, there are no set rules when it comes to Christening invitations. Make them as simple or as sophisticated as you want.
However, try not to squeeze too much onto the card. Keep it simple yet stylish. Choose your words wisely and select a photo or image that's suitable for this special event and reflects your personality.
For other design tips and creative ideas, check out the rest of our blog. We'll show you how to choose from the different types of fonts, how to match font and image on your design, and much more!
---
No Comments