Back to homepage
Tech Company Logo Design Trends to Look for in 2021
Posted on November 22, 2020 by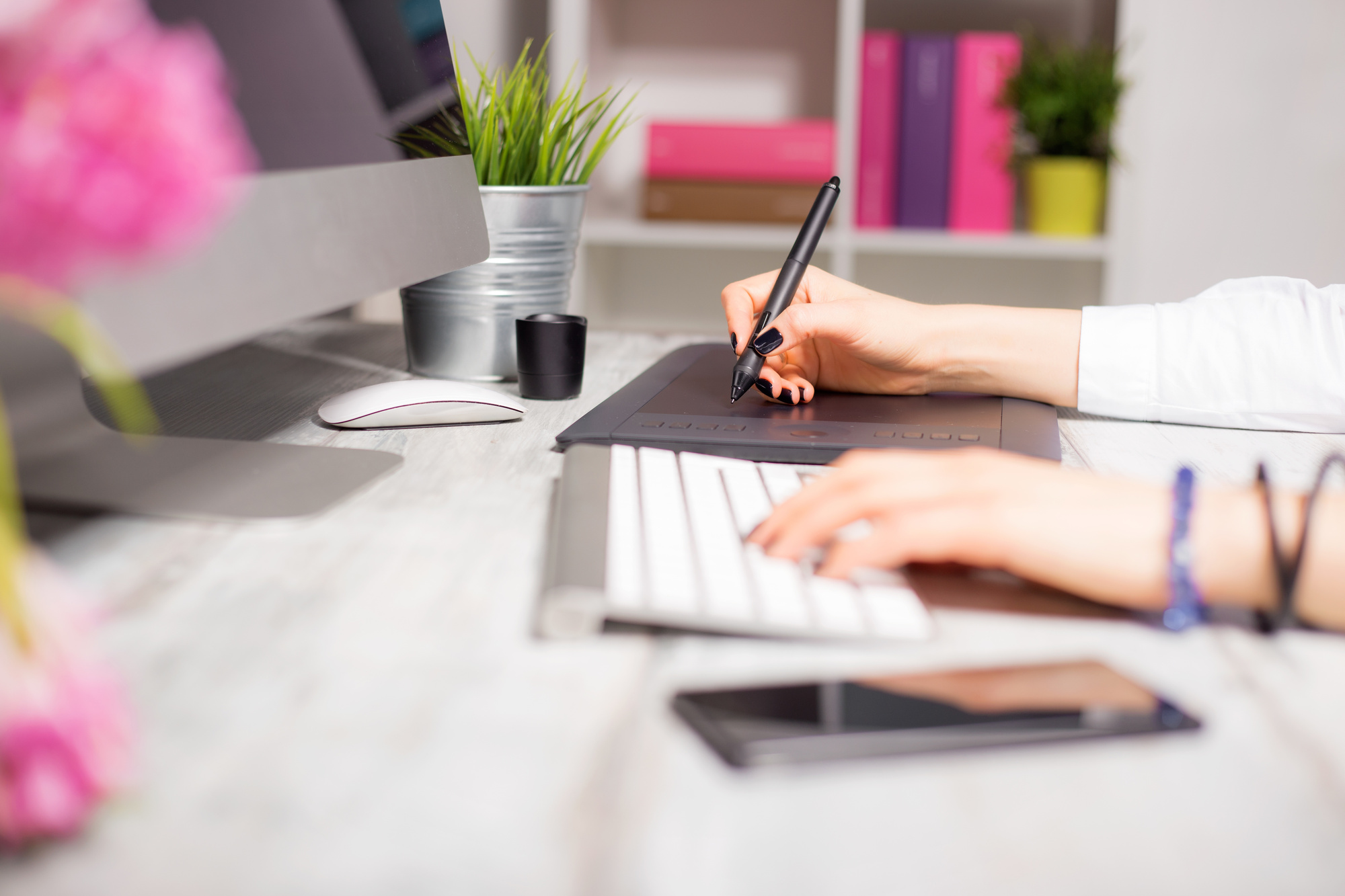 Have you just started a new tech company? Perhaps you've been inspired by the pandemic to create a company that is based entirely online. This type of business can thrive in the current times.
As well as hiring great people and coming up with a business plan, you also need to make sure you have a great logo to support this idea.
But what makes a good tech company logo in 2021? What color schemes work best and what do logos in 2021 actually say about the kinds of companies opening now?
Here's everything you need to know about logo design in 2021.
The Future
A key theme you will see in logos of the 2020s in the future. It's often said that the future is a self-fulfilling prophecy. We see the future depicted on television or films and then we make that future a reality.
The same is true of logos. Digital companies want logos that speak to that concept of the future because they want their customers to feel as if their products transport them to the future. The services of Myte Tech can help many businesses achieve that dream and realize their customers' vision with some great tech solutions including logo design.
Because 2020 has been the turn of a decade and has seen major technological advances, it's natural that logos should reflect this.
Look for logos that have a space theme or that have interesting fonts. Perhaps black and yellow could be an interesting futuristic color scheme as it is bold and striking.
Hawking Back to Simpler Times
There are many companies that fight back against the stereotype of what the future should look like with traditional logos.
These hark back to simpler times. If you run a digital publishing company then you might want an ornate logo reminding people of the Victorian era, the so-called golden era of books when everyone was reading huge literary novels that spanned 900 pages.
Yet the reality of your company might be that you publish largely in ebook format.
Simpler logos could include simpler images or animals symbolic of tradition. A lion shows courage where an owl symbolizes knowledge.
The desire to look back rather than look forward in company logo design might also stem from the pandemic.
People are so frustrated by the pace of change and the disruption to our lives that have taken place,  a reminder of the past is a reminder of normality and of stability that we desperately crave right now.
2021 in logo design might be a little different from pre-pandemic 2019 logo design.
Animation
Logos that are static will soon become a thing of the past since most people see logos more online than they do in real-life print form.
It could be increasingly common when you log onto the website to see the logo moving in the corner. If you open a document in Pages or Word it could be a case that the logo moves all the time and is not merely a jpeg file that stays still on the page.
As a company, you might want to consider how you can best take advantage of this. Perhaps if you have gone for an animal it can move. A lion could roar or a snake could slither or curl itself up into a ball.
If your logo is more modern and is that of a spaceship then the spaceship could launch off the page and fill up the entire website.
The individual letters of your company name could also be animated; they could appear one-by-one or they might all appear together in a flash.
Sound
Your logo could also use sound to make the desired effect you want. This could create an added dimension to your logo and make it leap off the page and into your customers' ears as well.
Think about sonic branding – sounds that reflect your company's brands – when you create the animated logo and you will soon have an entire brand for your company. We are also likely to see a big shift towards audio in the coming years as the audio revolution takes hold.
Consider 2021 Tech
Ultimately logos in 2021 will reflect the technology available to us. 5G which has now arrived in the way of the latest iPhones, will significantly increase internet speeds and decrease webpage loading times.
Websites and apps will load instantly and you will be able to download 4K Netflix in a few seconds. Logos that are graphic intensive will start to become common.
Furthermore screen size and quality will increase. 32 inches is the standard size television for most families and it's not uncommon to see families with 42 or 50-inch screens.
Meanwhile mobile phone screens now usually push 6 inches where previously they'd be 4.5 inches. Great logos should bear this in mind. They should be bigger and more colorful rather than bland.
Remember cell phones are now the most popular way we as consumers access the internet.
Tech Company Logo: Think Outside the Box
If you're thinking about a great tech company logo for 2021 then think outside the box. Think about the times we are living in and then try to reflect that in a novel and interesting way.
Remember that there are competing interests as some people yearn for a return to normality and simpler times where others see the 2020s as a bold and bright future. A company logo can and should reflect both these ideas.
If you are interested in reading more about how to create the perfect tech company logo for 2021 be sure to check out the rest of our site.
---
No Comments