Back to homepage
The Importance of Logo Design (It's Everything!)
Posted on August 08, 2019 by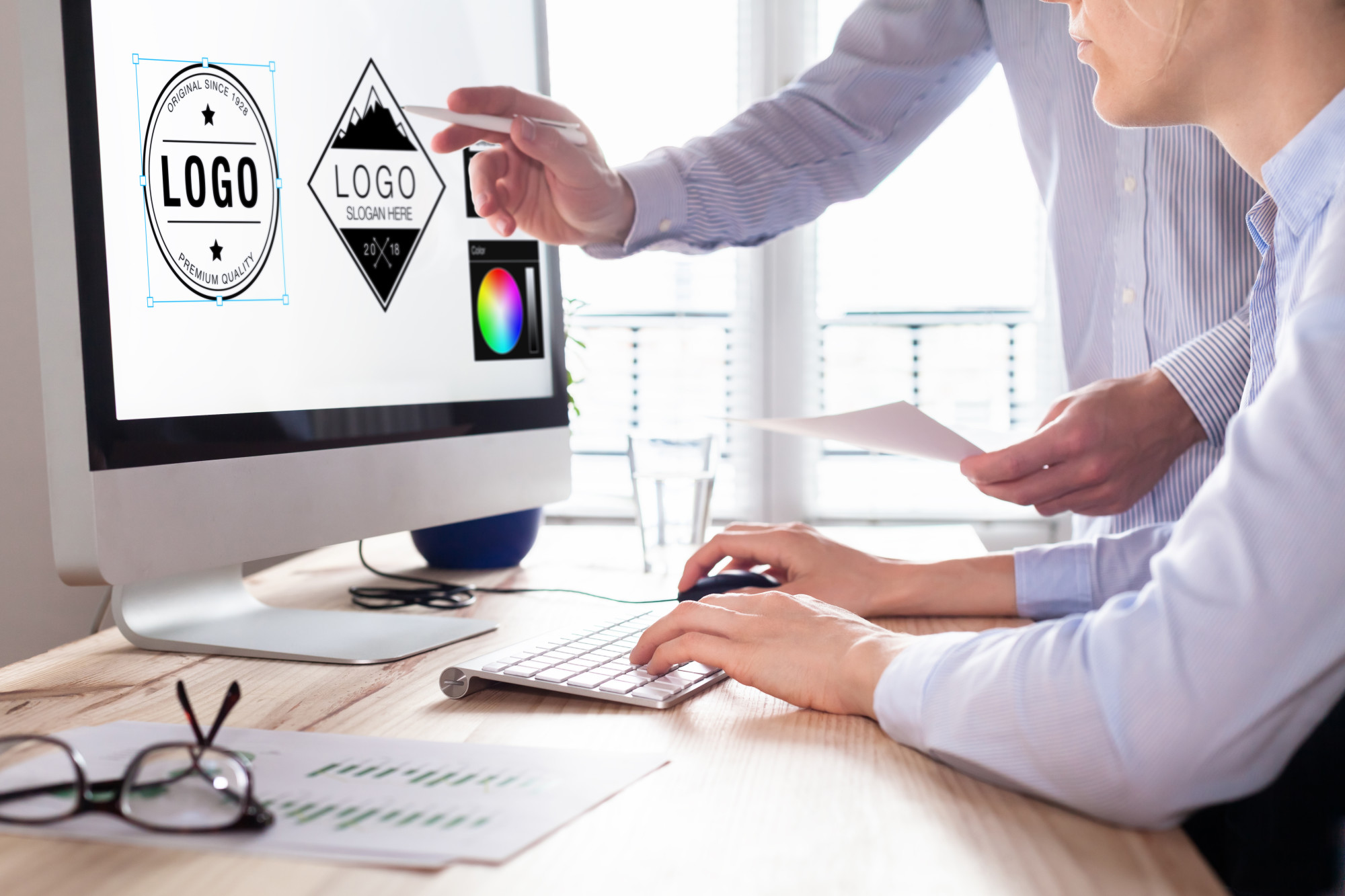 Research shows it takes around 5-7 impressions before someone remembers your brand. 
However, there's a good chance you can reduce that figure by giving your brand a good logo. 
Now, creating a good logo isn't easy, and you probably have a lot of questions about how you should do things. Do you need to hire a designer? Can you create a logo on your own? 
Below you'll learn more about the importance of logo design and how you can create a brilliant logo for your business. If you want to stand out from the crowd, the tips in this post will help make your brand more memorable. 
Let's begin! 
Why You Need to Take Logo Design Seriously
Your logo will have a big impact on how people perceive your brand, and so it's something you should take seriously. That's because if your logo doesn't look that good, people may start to question the quality of your goods/services. 
That said, it's easy to get caught up with logo design, and you can easily spend too much time on this aspect of your business. This is something you need to be wary of, as falling into this trap can lead to a lot of wasted time. 
Thankfully, you can avoid this issue by hiring designers or by using powerful design tools – all of which we'll explore in the sections below. 
Finding Someone to Design Your Logo
If you've never needed a logo before, you might not know how to find someone that can help you with this task. 
One option is to use a site like Fiverr, where you can have a logo designed for around five dollars.
Now, the quality of this logo might not be that high, as you're only paying a small amount. But it can be a good option if you want to quickly get a logo you can use on your business card or website. 
If you want to take things to the next level, then you should think about using a site like 99 designs.
When you use 99 designs, you start off by providing a brief for what you want your logo to look like. Upon doing so, a wide range of designers will then create a logo based on this brief. You can then pick the one you like and pay whatever the designer has quoted. 
Should You Design Your Own Logo?
If you really want to keep your costs low, then there's also the option of designing your own logo. 
Of course, if you have little to no design experience, you may think that this is an impossible task.
However, you'll be happy to know that this task isn't as hard as it sounds, as you can use tools like Adobe Spark Post to help you get the job done.
This tool provides you with a ton of templates you can use as a basis for the design of your logo. You can adjust these templates so that you eventually end up with something that looks totally unique. 
Do You Appreciate the Importance of Logo Design? 
You should now appreciate the importance of logo design, as well as how you can actually develop a good logo for your business. 
If you find yourself overwhelmed by this process, you should try to get the opinion of someone you trust.
This is especially helpful if you're struggling to choose from a wide range of potential logo designs. With the help of a friend, it becomes a lot easier to tell the good logos from the bad. 
Of course, if you pick a logo and then regret your choice at a later date, that's okay. It's an easy mistake to recover from as you can always update it at some point in the future. 
Do you have any tips regarding logos? If you do, please share your thoughts in the comments section! 
---
No Comments