Back to homepage
The Psychology of Design: Choosing the Best Colors for a Logo
Posted on November 19, 2019 by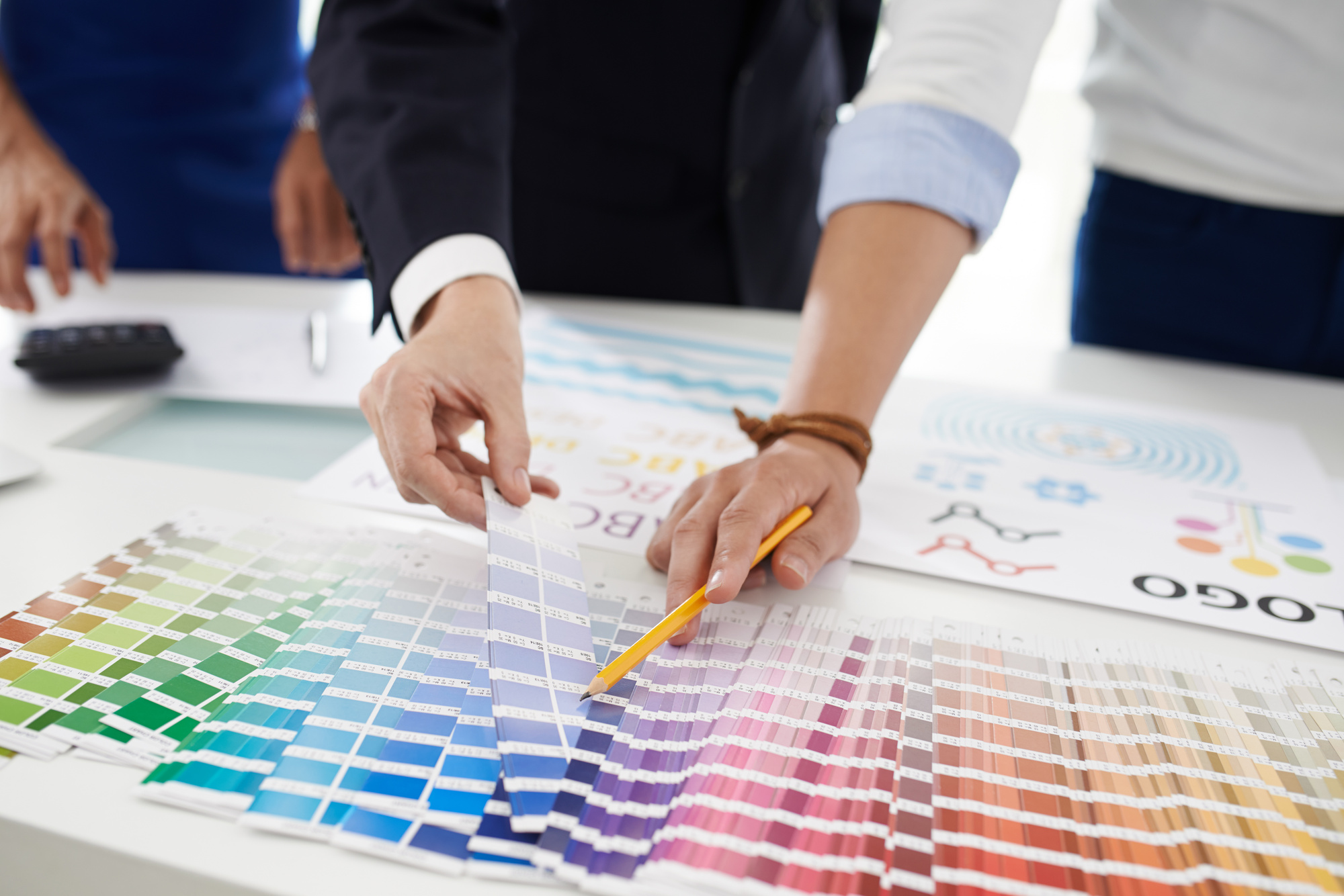 Did you know that 85% of consumers buy from a certain brand because of the colors used in their marketing materials?
So, if you were thinking of using your favorite color for your logo, think again, as that might not be the best strategy.
Keep reading as we go through the meaning of some of the most commonly used colors in marketing and other tips that'll be useful for creating your logo. By the end, you'll have all the tools you need to pick the best colors for a logo!
1. Blue
Blue invokes calmness and confidence. It makes the brand look intelligent, safe and trustworthy. If you want your logo to look professional as can be, this is your color.
Popular for: IT and healthcare
Not so popular for: Food and fashion
2. Red
We all know that red is the color of passion and seduction. This color is often used by marketers because it creates a sense of urgency in the consumer, which many times leads to sales.
Popular for: Sports and food
Not so popular for: Transportation services and baby products
3. Green
As environmental awareness grows, so does the usage of green by brands. This color represents nature, peace, and freshness, and it's definitely the one to choose if you want to create an eco-friendly brand.
Popular for: Health brands and energy
Not so popular for: Car brands and fashion
4. Orange
If you want your brand to have a friendly image, you should make orange your logo's main color. It symbolizes energy and boldness, and it's the ideal one if you want to appeal to young people.
Popular for: Food and entertainment
Not so popular for: Finance and fashion
6. Yellow
Finally, yellow is a very optimistic color, so it's the way to go if you want to create a joyful, warm image of your brand. This color is also very celebratory and action-oriented.
Popular for: Entertainment and food
Not so popular for: IT and fashion
Choosing the Best Colors for a Logo: Two Extra Tips
As you can see, there are entire definitions behind each color, and that's something you can't ignore when designing a logo. But there are other tips you can use in the process:
Choosing a palette will give you a lot more freedom when creating other visual pieces. If you're not sure what other tones go with your main one, simply generate a color palette from images that are connected to your brand.
Experiment, experiment, experiment
Even if the first logo you come up with looks good, try it out in other colors. This way you can also show your different creations to other people and ask for their opinion. Remember, many heads think better than one!
Too many strong colors and your logo will be overwhelming. Too many neutral ones and no one will notice it. The secret is in finding a balance between the two.
So, What Color Will It Be?
Don't worry – you don't have to make the decision right away. But now you are well-equipped to choose the best colors for a logo, so get thinking!
If you'd like to read more articles on how to create the perfect logo, make sure to keep exploring our blog.
---
No Comments