Back to homepage
The Ultimate Guide to Choosing a Solar Panel Installation Company
Posted on June 03, 2022 by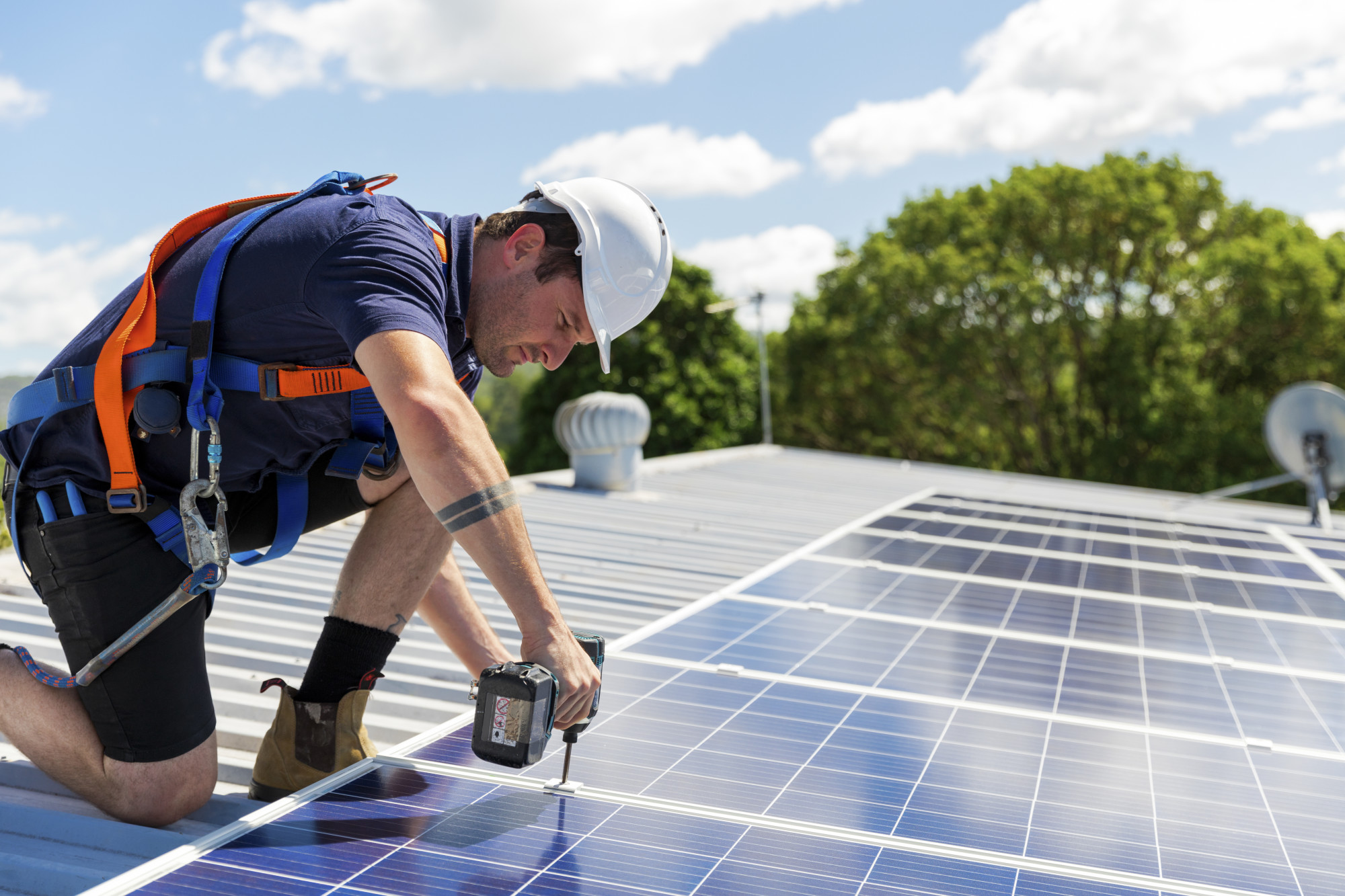 Did you know just the Earth's atmosphere receives enough sunlight in a single hour to meet the electricity requirements of every human on the planet for a whole year? As increasing numbers of people are attempting to reduce their carbon footprint, this can be a fantastic reason to use solar energy to power your home.
But how can you choose the best solar panel installation company in your locality? While there are plenty of businesses in the market, not all of them can provide you with the standard of work you will expect for your investment.
Fear not, we'll take a look at some of the key factors to look out for when hiring a solar panel company. 
Keep reading to learn more about selecting a solar system installer.
Financing Assistance
Installing solar panels can require a considerable investment which could be offputting when you are on a budget. But you can ask a solar installation firm if they are able to offer financing options that can spread the cost over an extended period.
This could make your dream of moving towards a more green living lifestyle a reality.
Solar Installation Project Commitment
Not every solar panel installation firm will have the same level of commitment to your project, and you should only work with a business that wants to help you get the best results. 
Ask if a contractor will visit your home to identify the best locations for your solar panels. They should also be able to give you a solar savings estimate and explain the installation process. 
If this is not the case, you may want to choose a different solar panel installer. 
Customer Reviews
It can be easy to be dazzled by a sales spiel, but you can learn more about a solar contractor by reading customer reviews. Have a look at online review sites to find out if a solar company has provided a high level of customer service to their previous clients.
If there are plenty of positive comments, this can give you peace of mind you'll be hiring a trustworthy solar business. 
Warranty and Insurance
You may not have any issues with your solar panels, but you should confirm that they come with a warranty just in case there is a problem. In addition, you should only hire a company that has adequate insurance in place. This can then cover the cost of repairs should the contractor damage your property during the installation process. 
Don't Settle For Second-Best When Choosing a Solar Panel Installation Company
Hiring the best solar panel installation company in your area can reassure you that you'll get a healthy return on your investment. You may want to look for a solar business that can help you source affordable financing and that displays a keen interest in your solar project. It can also be a good idea to research a solar firm's reputation and to confirm they offer a guarantee for their work. 
You can then look forward to enjoying the benefits of generating energy with your new solar panels!
Before you leave to call a solar panel installation contractor, be sure to check out more of our helpful blog posts. 
---
No Comments