Back to homepage
Top 5 Creative Ideas for Veterinary Logos
Posted on June 06, 2017 by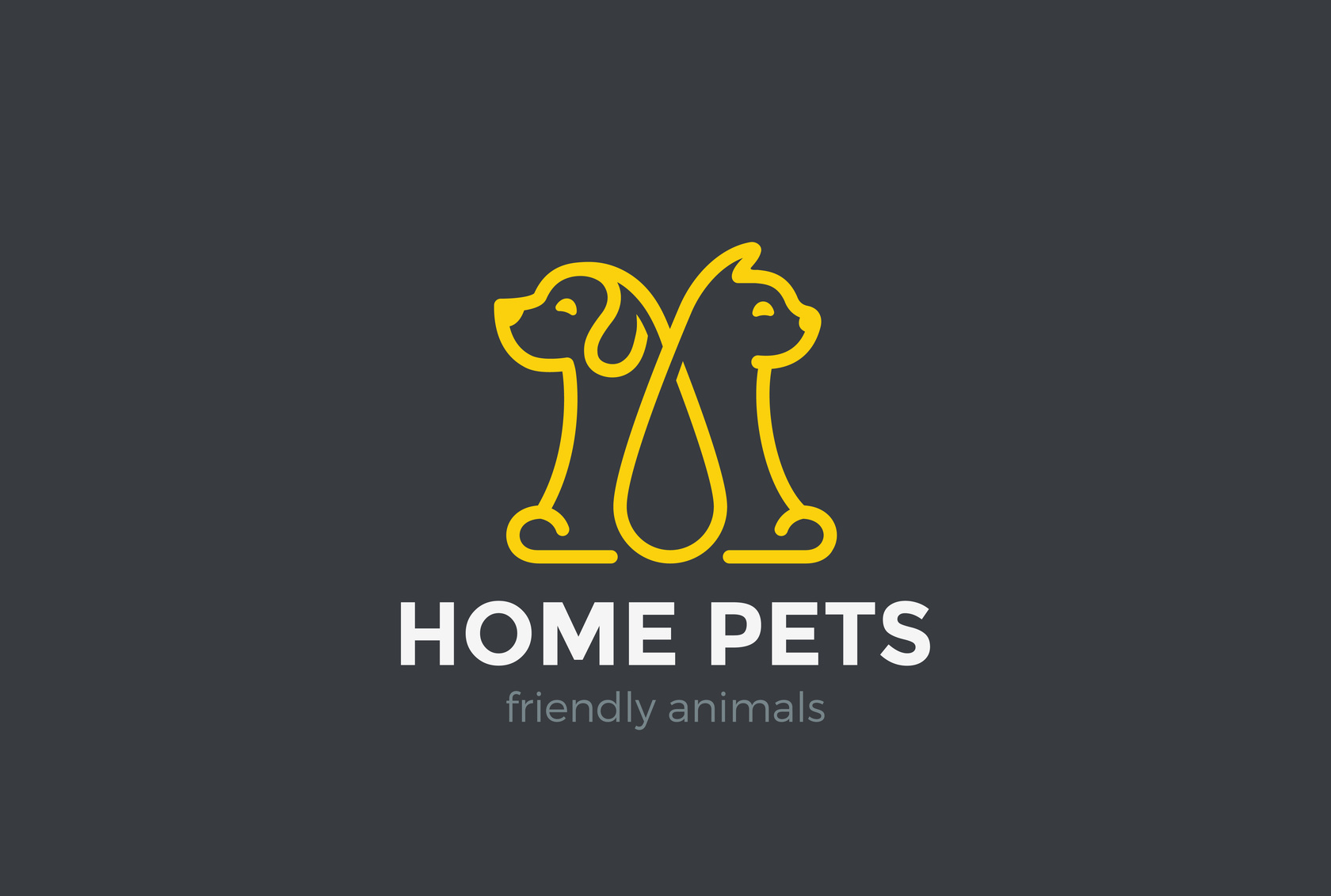 With over 100,000 veterinarians currently practicing in the United States, you need to do everything you can to set yours apart.
One of the best ways to make that happen? By either creating or redesigning veterinary logos for your practice.
Logos will help to build your brand recognition, connect you with new customers, and let pet owners know the kinds of services you can provide for their four-legged friends.
Still, we know it can be a challenge to come up with unique ideas for veterinary logos.
We're here to help!
In this post, we're sharing our top 5 favorite logo ideas for your veterinary practice.
1. Consider the Prints
Sure, lots of logos have paw prints in their design. But usually, those prints are only of a dog's or a cat's paw.
What if you combined a variety of paw prints from different animals in your logo design? Think rabbits, birds (more like "claw prints") and even horse hooves! It's a great way to stand out and to let people know the kinds of animals you treat.
2. Go Bold
Lots of veterinary clinics have logos that are in darker, somber colors. While it's true that often, a trip to the vet isn't tons of fun for animals, bright colors are more optimistic.
"Happy colors" will also help to cheer owners who may be concerned about the health of their pets.
Plus, bright colors are eye-catching, and tell potential clients that your practice is different.
3. Include the Owners
Lots of veterinary and pet store logos focus on the animals themselves. Few give credit to their owners!
Your logo could feature an owner walking their pet on a leash, carrying it in their arms, or even asking it to perform a trick!
4. Feature Different Animals
Lots of veterinary clinics have cats and dogs in their logos. Yours should indicate that you cater to lots of different pets!
For each letter in your clinic's name, feature a different animal clinging onto a letter. We think a "U" could make a perfect parrot perch!
5. Create a Mascot
If you have a pet of your own, why not include them on your logo? You can create a lifelike pencil drawing or simply use a photograph of your pet.
This design is a great idea for smaller or family practices, as it shows that the focus is on individual care. As an added bonus, bring your pet to your practice when you can.
An in-person (or in-paw!) appearance will help to build your brand recognition even further.
Create Veterinary Logos That Make Your Practice Stand Out
Whether your provide laser therapy for dogs, spay/neuter services for cats, or even take care of more exotic animals, your logo should help you to let potential pet parents know what you do.
Now that you've got your creative juices flowing, it's time to create your logo.
That's where we come in.
Spend some time on our website and contact us with any questions. Also, be sure to try out our awesome online logo maker tool to see your ideas come to life before your eyes!
---
No Comments