Back to homepage
10 Tips for Designing Healthy Food Logos
Posted on November 16, 2017 by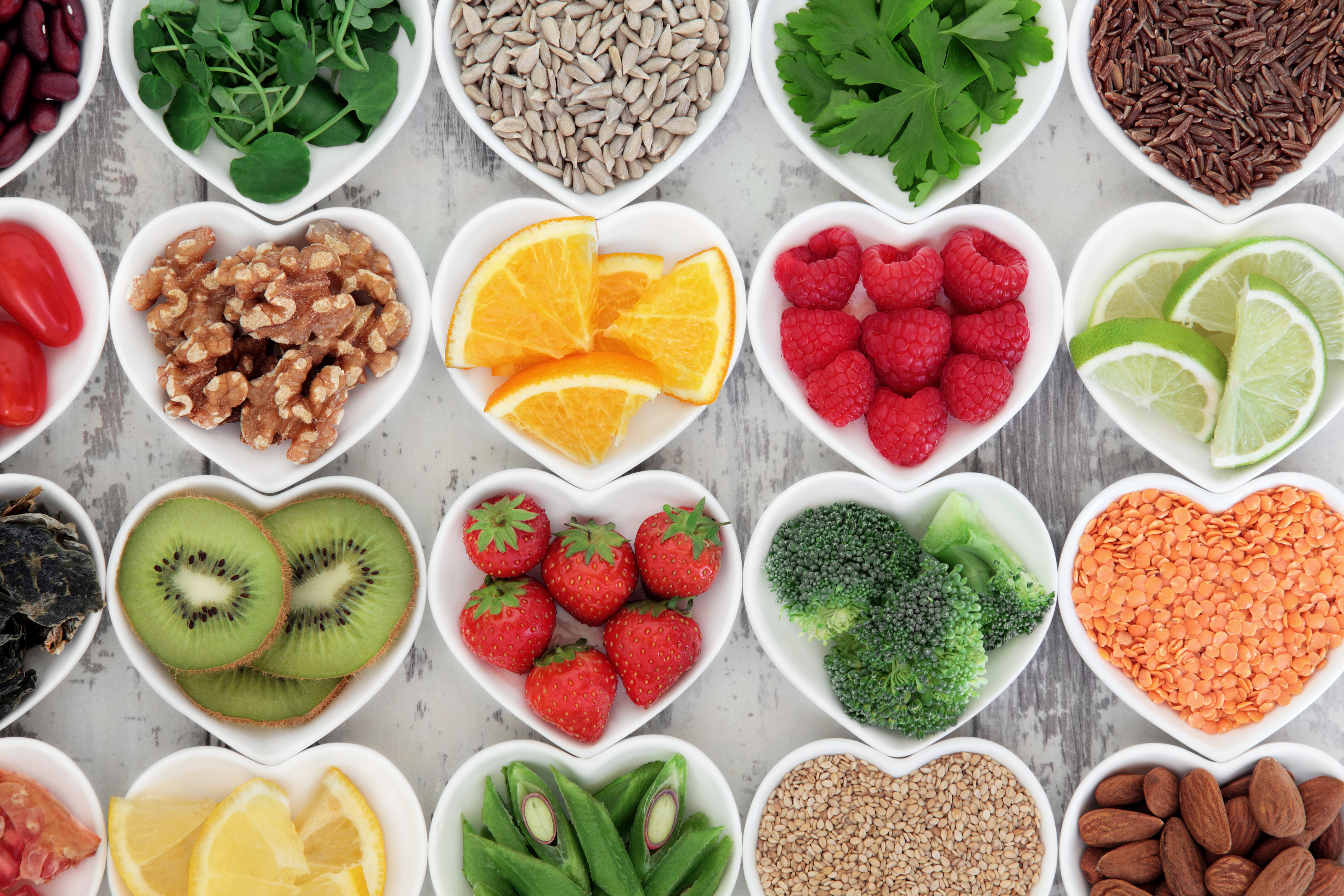 Creating a brand is all about representing who you are and what you do. It is your products as well as your purpose.
Particularly for a healthy recipe blog, it means more than having a passion for good food. Your brand is a commitment to offering quality advice on many healthy food topics.
As such, building your brand is no easy task.
Thankfully, there is one part of branding that is more fun than others – logo design.
A logo is like a ribbon wrapped around your brand. It makes the first impression and is the most recognizable part of your business.
There are many healthy food logos out there, but making a design stand out is not as hard as it seems.
Here are ten tips to making a beautiful logo for your healthy food blog.
1. Check Out the Competition
The best place to start your creative process is to get the inspiration flowing.
Check out leading recipe blogs that influence you. Better yet, look at the ones you are trying to compete with. See how they've branded their wording, typeface, and, of course, their logo.
The logo should be easy to identify on their page. It may stand alone or have a company phrase attached to it. Popular healthy food logos will likely have some sort of common trend.
Maybe they all have a certain shape or hint at cooking in the logo. Or, they might be simple and straightforward to the brand name.
2. Brainstorm, Brainstorm, Brainstorm
Once you have an idea of what is already working in the market, it's time to make a logo that can handle the competition.
The first thing to do is to get all your ideas out. Make quick sketches of what comes to mind when you think of your brand. Don't worry about making it look great yet, just get what's in your head on paper.
From here, start to weed out the good design ideas from the bad.
Try to narrow them down to one or two healthy food logos to work on. It's better to focus on a few quality sketches than to try to take many of them through the design funnel.
3. Think About Your Brand
If you're having trouble picking a few logo ideas to work on, go back to your brand.
Ask yourself what will best represent your values and your writing style. Are you quirky and cool, or more calm and collected? Align your brand's personality with the logo making process and you can't go wrong.
For more help making a decision, put your ideas on sticky notes. Place them on a wall and start taking down the ones that you don't think will work with your brand.
After a few minutes, you should have a much better idea of where to take your design direction.
4. Play with Shapes
The next step is to take your thoughts from paper to program. This will help your ideas for healthy food logos come to life.
As you're getting the basic ideas on to your logo maker, start to play with shapes. Shapes carry big weight when it comes to logo design.
A circle represents strong emotional influences, like fostering community or appealing to a feminine market. The straight edges of squares and triangles hint to stability and practicality. Triangles are also associated with power and masculinity.
5. Consider Using Letters
Lines and curves don't just affect shape psychology. They influence how typography stirs emotions in your audience.
Cursive is a cute tactic to use for women interested in health food. Men, on the other hand, appreciate bold lettering. If you want to stay gender neutral, try an angular typeface with subtle curves.
Think of the emotions you want your readers to associate with your blog.
Create a persona for them beyond the fact they want to eat healthily. This will help you picture the people you want to reach.
6. Plan for Scale
The shapes and letters you use should start to bring your logo together. These create a foundation for something meant to stand out.
Remember, your logo will be on everything you write, no matter if it's on your blog or in an email campaign. As you use it across different mediums, you will be playing with different sizes.
Make sure your logo looks good in the corner of a social media picture and at the top of your landing page.
Plan for a logo that lasts beyond your blog. What if it ends up on a billboard one day or among other healthy food logos in a magazine?
7. Choose Your Colors
As you think about the different uses for your logo, consider how your brand colors will work with what you've created.
The best logos begin in black and white.
Working without color allows you to focus on the structure and feel of the logo. It also gives you an idea of how iconic a logo can be. The more recognizable and unique a logo is without color, the stronger your design is.
When you have the structure down, then play with a little bit of color to tie it all together.
8. Ask if it Can Adapt
Before you click "save" on your new healthy food logo, ask if it translates well across different mediums.
Remember, you want it to last as your business grows. Say your blog takes off and becomes a health food store or restaurant. What if you decide to write a book of recipes?
Don't make your logo specific to just one part of what could eventually be a big business. Your logo should be timeless and adaptable.
Aim for something you can use to talk about complex culinary creations as well as simple ice cream dishes – like the one available when you click here.
9. Know the Difference Between a Logo and a Header
Don't expect your logo to do everything. A healthy food blog has a stand-out, stylish header and a powerful logo.
A header gives you more room to play with colors, textures, and typography. There should be some similarities between these design features and those in your logo. But, you can't just slap your logo at the top of a page and call it a day.
Take on the logo first, then design the header based off what you create. This ensures you have strong brand consistency, yet unique elements to excite readers on your blog.
10. Don't Try Too Hard
The most important thing to do in the design process is to have fun!
Don't pin the success of your blog on your logo. Although it is an important element of your brand, it is not worth stressing over.
Try your hand at making your own logo and see how it feels. Is this something you can commit to and move forward with? If so, you're on the right path.
Trust your design instincts and have some close friends provide feedback. Then, write about your re-branding and get users excited to see your new healthy food logo.
Be Among the Best Healthy Food Logos
Designing a strong logo is a creative adventure.
It is not the intimidating, stressful process some think it is. All you need is a bit of inspiration, some time to design, and the right tutorials to get started.
From there, the rest is up to you and the program you use to create something beautiful.
What are you waiting for? Your logo design idea is waiting to make its debut.
Get to work and create the logo your healthy food brand needs.
---
No Comments