Back to homepage
11 Top Tips for Writing a Book People Will Want to Read
Posted on January 06, 2020 by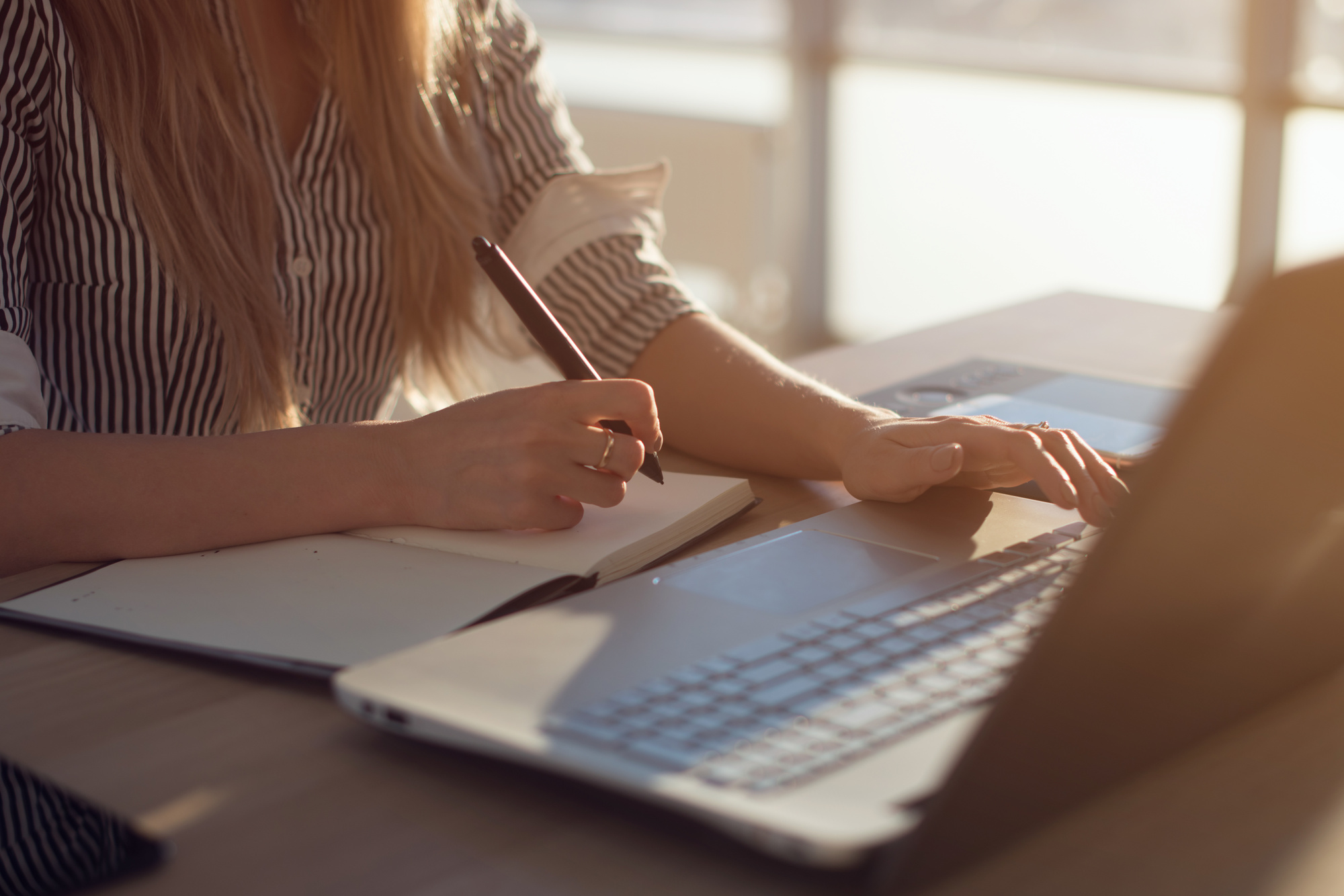 Are you thinking about sitting down at your computer and writing a book for the first time? It can be a nerve-racking experience!
It takes the average author anywhere from a few months to a few years to write a book, depending on how much research needs to be done for it. The editing process associated with writing a book can also take a lot of time to play out.
With this in mind, there are some tips for writing a book that you should follow before you get started. They'll help you create a book that people will actually want to read cover to cover.
Many of the tips will also make writing a book so much more manageable for you. Here are 11 tips you should keep in mind at all times while piecing a book together from start to finish.
1. Take a Look at the Most Popular Book Genres
There are some book genres that are more popular than others. These days, people seem to be in love with genres like action and adventure, sci-fi, and self-help.
There is something to be said for picking one of the lesser-known genres if you want your book to stand out in the crowd. But generally speaking, you should try to aim your book at the genres with the largest audiences if you want to enjoy success.
Browse through the different book genres that are popular right now and choose the one that you think would work best for the book you have in mind.
2. Figure Out What You Want Your Book to Be About
What exactly is the book that you write going to be about? That's a question that you're going to have to answer—and answer well—when you first start kicking around the idea of writing a book.
You might have a very general idea of what you want your book to be about. But it's important to nail down a crystal-clear idea before you sit down to write it.
Ask yourself questions like:
Which characters will appear in the book?
Where will the book take place?
What time period will the book cover?
What will be the main source of conflict in the book?
How will the book end?
You can, of course, alter your answers to these questions slightly while writing the book. But you shouldn't be making up answers as you go along. 
3. Make Sure Someone Else Hasn't Already Used Your Book Idea
You might not think there's any possible way that anyone has ever thought to write a 50,000-word book that doesn't include a single word with the letter "e" in it.
But guess what? It exists!
There are upwards of one million books published per year. This means that authors have run the gamut over the years when it comes to generating new book ideas.
Before you put your pen to paper and start writing a book, it's a good idea to make sure no one has written a similar book already. You might be surprised to find that someone has capitalized on your current idea in the past.
4. Outline Everything That's Going to Happen in Your Book
As a writer, an outline is going to be your best friend. It'll help guide the way while you're writing a book and prevent you from finding yourself in a situation where you're not sure where to take your book next.
As we mentioned earlier, you should ask yourself a bunch of questions with regards to your book while trying to decide what it's going to be about. You should also take your answers and use them to formulate an outline for your book.
That outline will create a path forward for your book and keep you on track as you begin writing.
5. Create a Space to Write Your Book—and Commit to Writing Every Day!
This is easily one of the best tips for writing a book. When you're writing one, it's essential to create a space that you can use to do it.
It's also essential to commit to writing your book every day. Even if you only write a few paragraphs, it'll help you to build up some momentum over time.
There are very few writers who sit down and knock out the same number of words day after day. You should mentally prepare for the ebbs and flows that come along with writing prior to penning your first paragraph.
6. Consider Showing Some of Your Early Work on Your Book to Others
After you have one or two chapters of a book done, you might feel really good about it. Or you might worry about whether or not you're writing a book that people will want to read.
Either way, it never hurts to get a second opinion from someone you trust. They may tell you that your book isn't as good or bad as you think it is.
Some writers are wary about showing anyone their work until it's been written, edited, and tweaked over time. But if you don't mind showing off your writing in the early stages, you may want to ask someone to put a second set of eyes on the work you've been doing after you start your book.
7. Keep Writing Your Book, Even When It's Difficult to Do It
There are going to be days when everything that you write comes out like crap. There are also going to be days when you find yourself sitting and staring out the window wishing you could be doing anything except writing.
On these days, there's no shame in getting up and going outside for a little while to clear your mind. But you shouldn't let one or two slow days stop your momentum.
Keep on writing, even when you find it incredibly difficult to do it. You'll get back into a groove and find your way before long.
8. Hire Someone to Perform a Final Edit on Your Book
When you finish your book, you're going to be ecstatic. You'll feel like shipping it right off to the printer and starting to sell it on your website.
Before you do that, though, you should consider hiring a professional editor to step in and edit your book for you. They can help you make your book so much stronger than it is and turn it into a better finished product.
Hiring an editor will cost you some money. But it'll be one of the best investments you make when writing your first book.
9. Come up With an Amazing Cover for Your Book
"Don't judge a book by its cover" might be a good thing to keep in mind when it comes to meeting new people. But ironically, it doesn't always apply to books themselves.
People are going to judge your book by its cover when you start selling it. It's why it's important to spend almost as much time on your book cover as your book.
Work with a graphic designer to come up with a great design for your book cover. It'll intrigue people more and get them interested in your book when they finally get their hands on it.
10. Print Up Copies of Your Book and Make It Look Official
You're going to be spending many long months, if not years, working on your book. So when people are able to pick it up, don't you want it to look as professional as possible?
You can achieve this goal by working with a company like QINPrinting that specializes in book printing. They'll make everything from the front and back covers of your book to the words on your book's pages look great.
People will want to flip through the pages of your book and read them when they see how professional it looks.
11. Drum up Interest in Your Book by Marketing It the Right Way
You can write the most amazing book ever and print up as many professional copies of it as you want. But if you don't market it effectively, those copies are likely going to sit on your bookshelf.
In this day and age, marketing a book has never been easier. You can utilize social media to build up a following for your book if you play your cards right.
You can also sell copies of your book right on your website and make it easy for people to purchase them. This will increase the chances of people buying and reading your book.
Use These Tips for Writing a Book People Will Love
It's not easy to write a book that people will want to read. There are so many books released every year that many books—especially self-published ones—often get lost in the shuffle.
Don't let these things stop you from writing a book anyway. As long as you put the tips for writing a book found here to good use, you can bring a book idea to life and make people fall in love with it.
Read our blog for more tips on designing a beautiful book.
---
No Comments