Back to homepage
3 Visually Stunning Art Logo Trends for Craft Supply Stores
Posted on June 27, 2017 by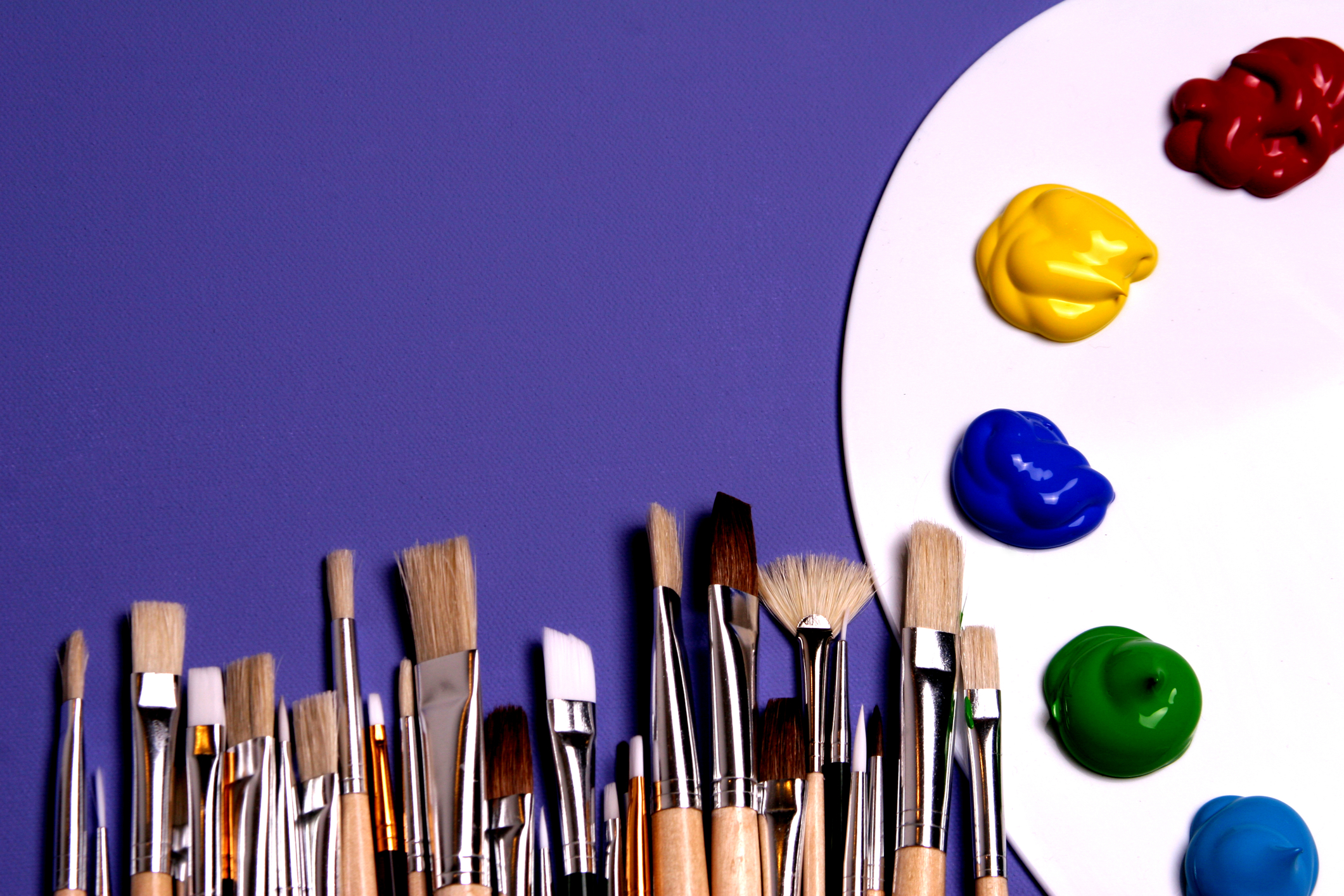 Are you a craft supply store looking for a visually stunning new art logo to attract shoppers and give your brands some personality?
If so, you've come to the right spot.
Today, we're breaking down three trends dominating the art logo design field today. We'll show you how they can add the pizazz you need to stand out from the crowd.
Ready to get started? Let's dive in!
1. Letter Cropping
The late modernist designer Paul Rand introduced the concept that you can still convey a message without showing the entirety of each letter.
Drawing inspiration from this methodology, one hot art logo trend for 2017 is to strategically crop the letters in a logo, showing only the bare necessity to get the point across.
The look is minimalist and simplistic while still adding a creative and thoughtful touch.
A few examples?
Take a look at the cover of this book on the history of Punk magazine. See where the "P" disappears off the bottom of the page?
In addition, the London Design Festival 2016 to its advertising to the next level with promotional materials that hardly fit any of the event's title on the page but got the message across perfectly.
2. Simplified Forms
This year, logos are taking a step back, scaling their textures, colors, and shadows back in favor of more flat designs.
Art supply stores are especially poised to benefit from this emphasis on simplicity.
Now, even the most intricate and elaborate offerings, such as origami instructions or knitting kits, can be advertised as straightforwardly as possible.
A few trademarks of this art logo design trend?
It tends to focus on just one or two colors, rather than utilizing the whole rainbow. In addition, it stresses neat, straight lines over messy or complicated designs.
In lieu of a more complicated design, these logos are also making use of negative space.
In a nutshell, this design element incorporates the blank space around an object into the overall image itself, turning a simplified logo into anything but.
3. Gradient Overlapping
Want an art logo that's colorful and simple yet still packs a punch? Overlapping gradients is a subtle yet effective way to achieve that balance.
In short, these logos are ones that incorporate multiple, complementary colors that correspond with each other.
As one color fades, the other picks up in an overlap, creating a visually dynamic, blended image that leaves an impression.
Perhaps the most well-known and iconic example of a logo that utilizes gradient overlapping? MasterCard, with its simple interlocking circle design.
Here, there's one red circle and one yellow circle that overlap in the middle, creating a sliver of orange. The result? An unfussy, clear approach to branding.
Create Your New Art Logo Now
From art to software and every industry in between, a dynamic logo is an essential part of any brand.
If you're in need of a new logo design for your company, we'd love to help. Our online logo maker tool is free and simple to use.
Reach out if you have any questions, then register today to get started!
---
No Comments