Back to homepage
4 Design Tips for Your Law Logo to Raise the Bar
Posted on July 11, 2017 by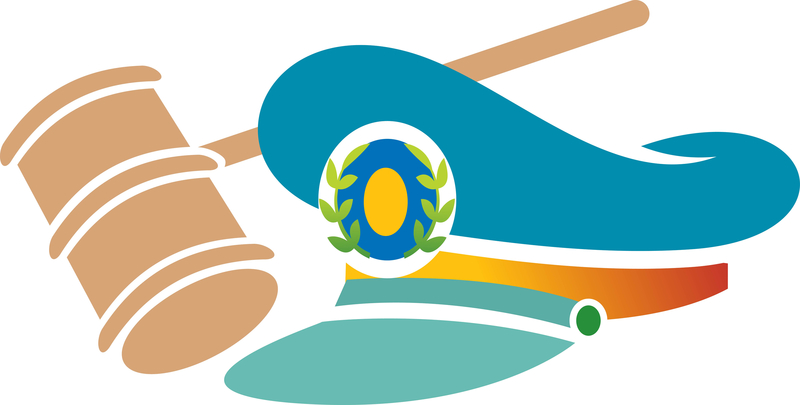 Lawyers take a lot of undeserved heat online.
You can find literally thousands of lawyer jokes with just a few quick searches. For the most part though, those old jokes are pretty played out.
But you know what else is played out? The law logos that most law firms decide to go with for their signs and letterhead.
A gavel or the scales of justice might look pretty good to you. But remember, it looks good to just about every law firm out there, as well.
So get creative with your law logo, and do something that will stand out. Here are some tips.
1. Old Law Logo, New Design
There actually isn't anything wrong with a classic design.
A pillar, the scales of justice, or a gavel communicate what you do quickly. Even without the words "law firm", people will understand that the law is your business.
However, that doesn't mean choosing the first stock photo of a gavel and calling it a day. Try a creative spin on a traditional logo that represents your business. We've seen gavels and pillars made from newspapers, lighthouses, and even animals.
The point is that you can still use old standbys if you give them a new twist.
2. Build From A Letter
Many great logos are built from a single point.
That often includes the first letter of one of the names of the partners. Do two or three partners' names start with the same letter?
Even better.
Using a letter, especially a somewhat rare letter, as the focal point in a logo is a great way to make your brand stick out. For instance, a business like Zanes Law capitalize on the unusual nature of the Z in their name.
3. Use The Logo To Tell People What You Do
Sometimes the quickest way to get across your speciality is through the logo.
Incorporating a man and a woman into your logo as a divorce attorney brings the point home quickly.
A cast or a crutch incorporated into your design tells people immediately that you work on personal injury cases. We've even seen the scales of justice created from marijuana leaves. They work in a niche market.
What you're doing is creating a memorable connection for customers. It tells them exactly what you do and how you can help.
4. Use The Power of Your Name
Simply using the names of your law firm isn't a bad idea.
In fact, many law firms rely on the power of their name for attracting customers. It's a big part of how they build their reputation and their brand.
The problem that most run into is with the execution of the design. Try pairing the name with icons, or go with a monogram. The idea is to come across as professional, while inspiring confidence in the strength and integrity of your business.
Ready To Create Your Logo?
Still looking for the perfect law logo for your firm? Then give Online Logo Maker a try!
It's fast, easy, and comes with a tutorial to help you get your logo up and running in no time.
---
No Comments