Back to homepage
4 Elements to Include in an Attorney Logo Design
Posted on July 25, 2017 by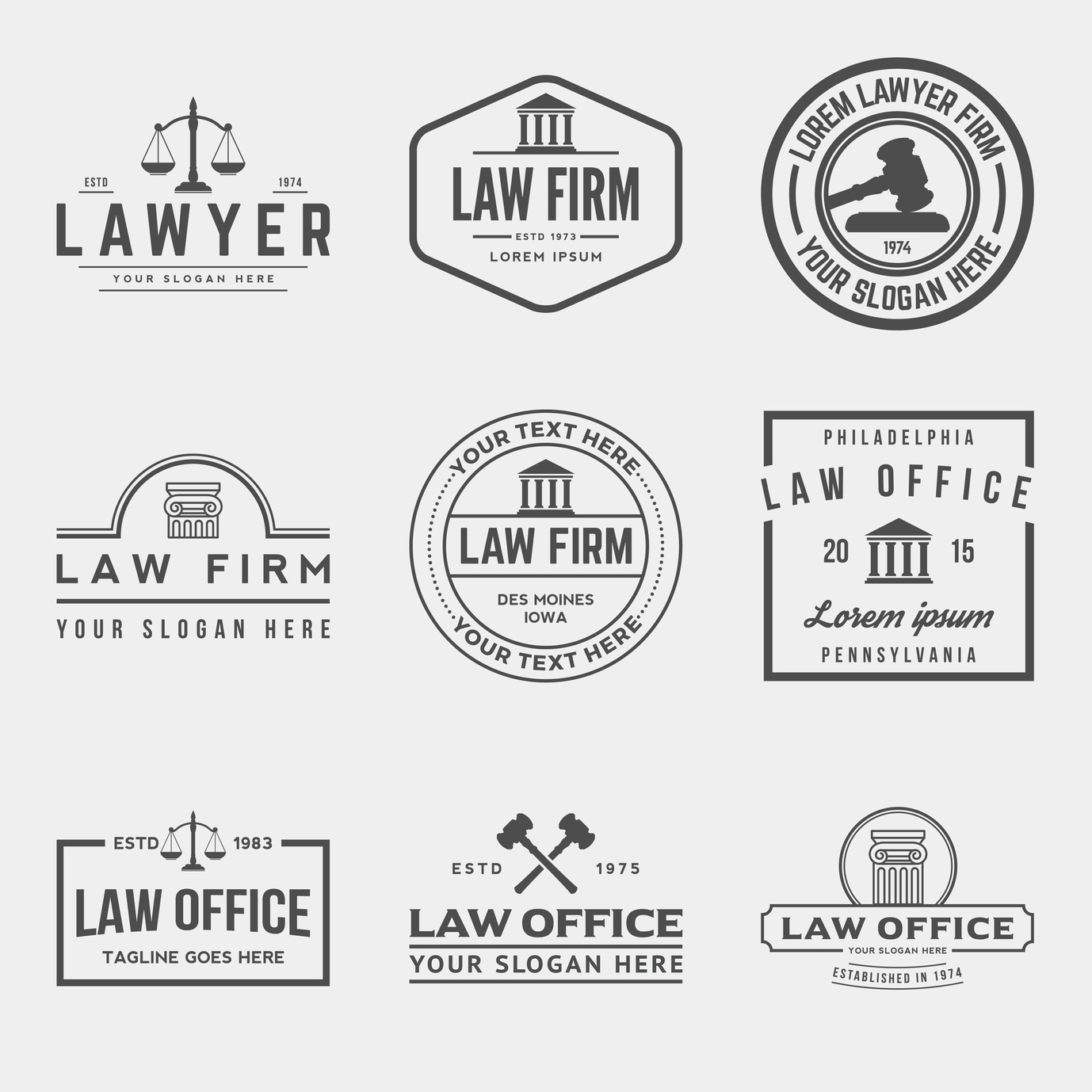 So you've set up your practice after having years of experience in the field. Now how do you market yourself to a potential client base?
It starts with an effective attorney logo design. A logo is an image that they will come to identify with your service.
These are some elements that you should absolutely include in your attorney logo design:
Colors that Reflect Your Personality
Colors are a very important part of logo designing. You should select colors that match the personality of your business. How do you want to be represented?
If you want to have the reputation as a company with a serious tone, you should use simple colors, like white, black, or brown in your logo.
If you want your company to be represented more playfully to your clients, choose brighter colors like red, blue, green, or yellow.
An Accessible Font
Choosing the right font can be difficult, as it can be hard to decide on a font from a long list that all look very similar to each other.
If you choose the wrong font, it can actually hurt your brand's reputation with your potential clients.
You should choose a font that is current but make sure it will stay relevant for as long as possible. It should also be relatively unique, but somewhat familiar to a wide audience.
A Design that Communicates Your Brand
It's important to make sure that the design you decide on communicates your brand effectively.
A design that communicates trust and understanding is a good option for a law firm. As far as what your specific design is, there isn't really a right answer.
What kind of law firm do you want to be? Who are your potential clients? What is your message? These are all important questions that will factor into the design you ultimately choose.
Whether you practice criminal defense, patent law, corporate law, intellectual property law, or provide cannabis legal advice, you need to find a way to connect with your customers.
The Key to Any Attorney Logo Design: Creative Thinking!
Be creative. Sometimes, the first logo you think of is not the best option. If you are advertising attorney services, you might be thinking of including the graphic of a judge's gavel in your logo.
But think of your audience. Will this choice be beneficial for your business?
Remember, some of the most successful businesses in history have had logos and advertising campaigns work for them even if they have nothing to do with the actual product.
For example, what do horses have to do with beer? Think outside the box and try to develop a logo that addresses the desires of your client base while engaging with their intelligence.
Deciding on a logo for your legal practice is not an easy task to undertake. There are many things to consider, including whether or not your logo is ethical.
Do you want to continue the discussion, or do you have any questions about your attorney logo design? Please leave a comment below!
---
No Comments