Back to homepage
4 Essential Tips for Designing a Brilliant Information Technology Logo
Posted on October 03, 2017 by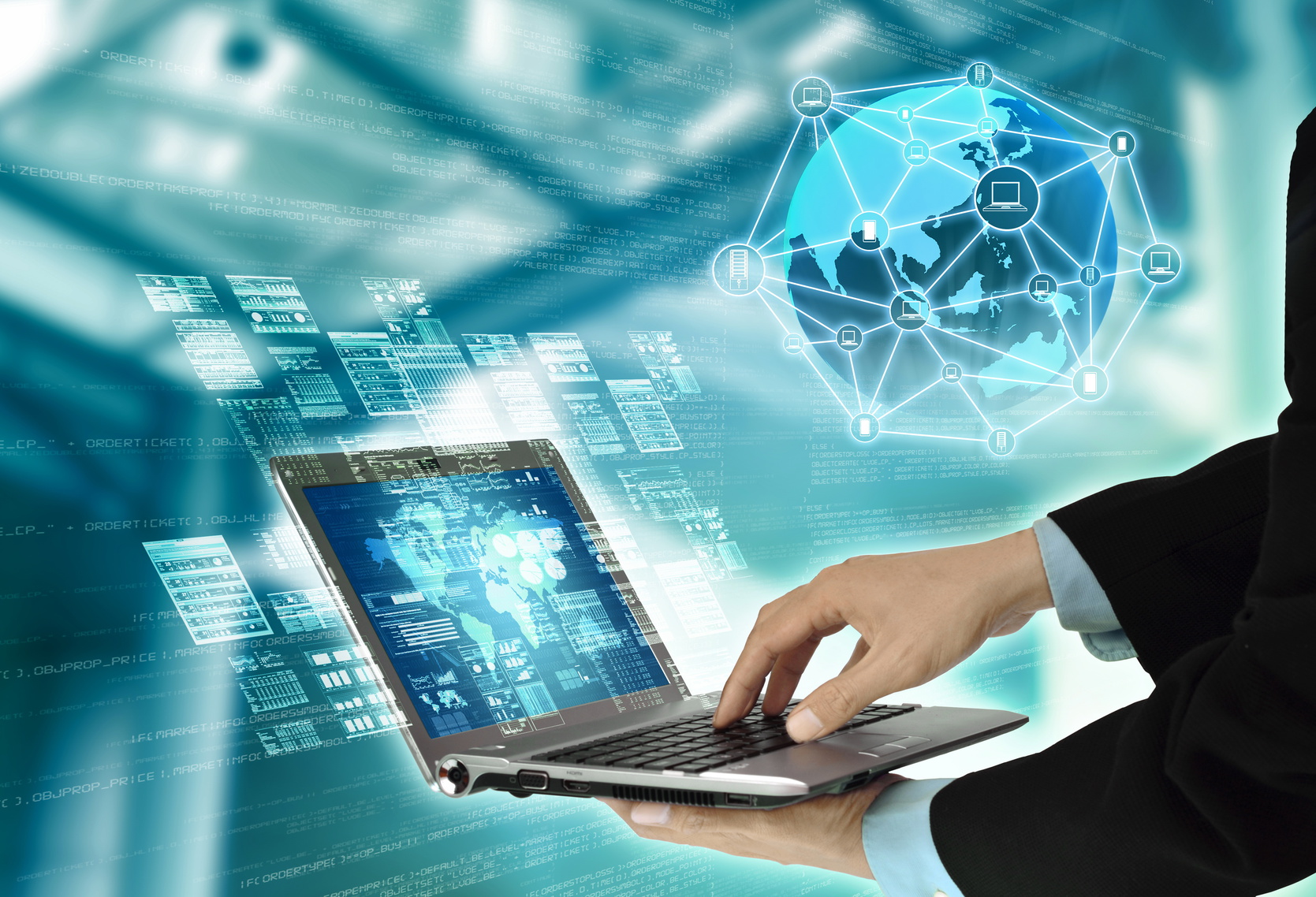 Impressive logos are an integration of visual art elements, color theory, and psychology concepts that represent a company in a quickly identifiable way. An information technology logo is the instantly recognizable face of a business, as some of the most successful IT companies have proven.
Exceptional logo design is more important now than ever before. We see and even interact with logos in entirely new ways thanks to the digital age. An effective, classic design that sets an IT company apart in an expanding industry is a must-have.
What does it take to design a brilliant, unforgettable information technology logo?
Read on to learn 4 essential tips for great information technology logo design.
Stay Simple
When it comes to an effective information technology logo, simplicity is the secret. Information technology is complicated and this is why potential customers are seeking your services. They're not looking for a code to crack.
Keeping your logo clean and direct is key. Some of the most well-known IT companies have the simplest logos.
Good design conveys the business or company's mission in a powerful, straightforward way. Don't dilute your message with a busy or complex logo.
Often, you don't even need the logo to include a brand's name or description. Some of the most well-known logos have no name or words but can be quickly identified.
The Color and the Shape
Colors should be limited but appropriate. Keep in mind you'll be dealing with a lot of other businesses, so your color choice and design need to convey professionalism. A great example is a logo for NENS, a company that provides IT services to many industries.
Logo shape has a significant effect on the overall feel of a logo, also. Round shapes tend to evoke a sense of love or community, while straight lines and straight-edged shapes suggest strength and stability. The best logos find a way to use both elements for connection and confidence.
Getting the Message Across
Great logo designs tell who you are and what you do. The information technology industry has many facets. It's a good idea to incorporate some part of your particular business into your logo if possible.
An obvious representation isn't the rule, however. More subtle designs masterfully show customers what company they represent and then creatively suggest the company's purpose.
Your Information Technology Logo Should Be Unique
IT logos should leave an impression. In a computer-driven world, there are many companies offering IT services. Don't get lost in a sea of logos.
While it's a great idea to draw inspiration from popular logos, don't be tempted to model your design too closely to theirs. This can make your design seem unoriginal, which suggests that your company may be the same.
Similar logos are also easily confused with other companies. You want your logo to make people think of your business, not anyone else's.
Consider these things when deciding on a one-of-a-kind logo:
What does your company value and represent?
What kinds of services do you offer?
Who are your target customers?
Can you describe your company in 1-3 words?
What makes your company different or special?
Asking yourself these questions is a good starting point when thinking up a unique but fitting logo.
Build Your Brand on a Strong Logo
Your logo is a crucial piece of your brand's identity. It has to be a high-quality design that is memorable. When customers see the logo, they see you.
Let us help you design an incredible logo for your brand. It's fast and easy. Visit our website to get started today.
---
No Comments