Back to homepage
5 Business Logo Design Mistakes and How to Avoid Them
Posted on August 26, 2020 by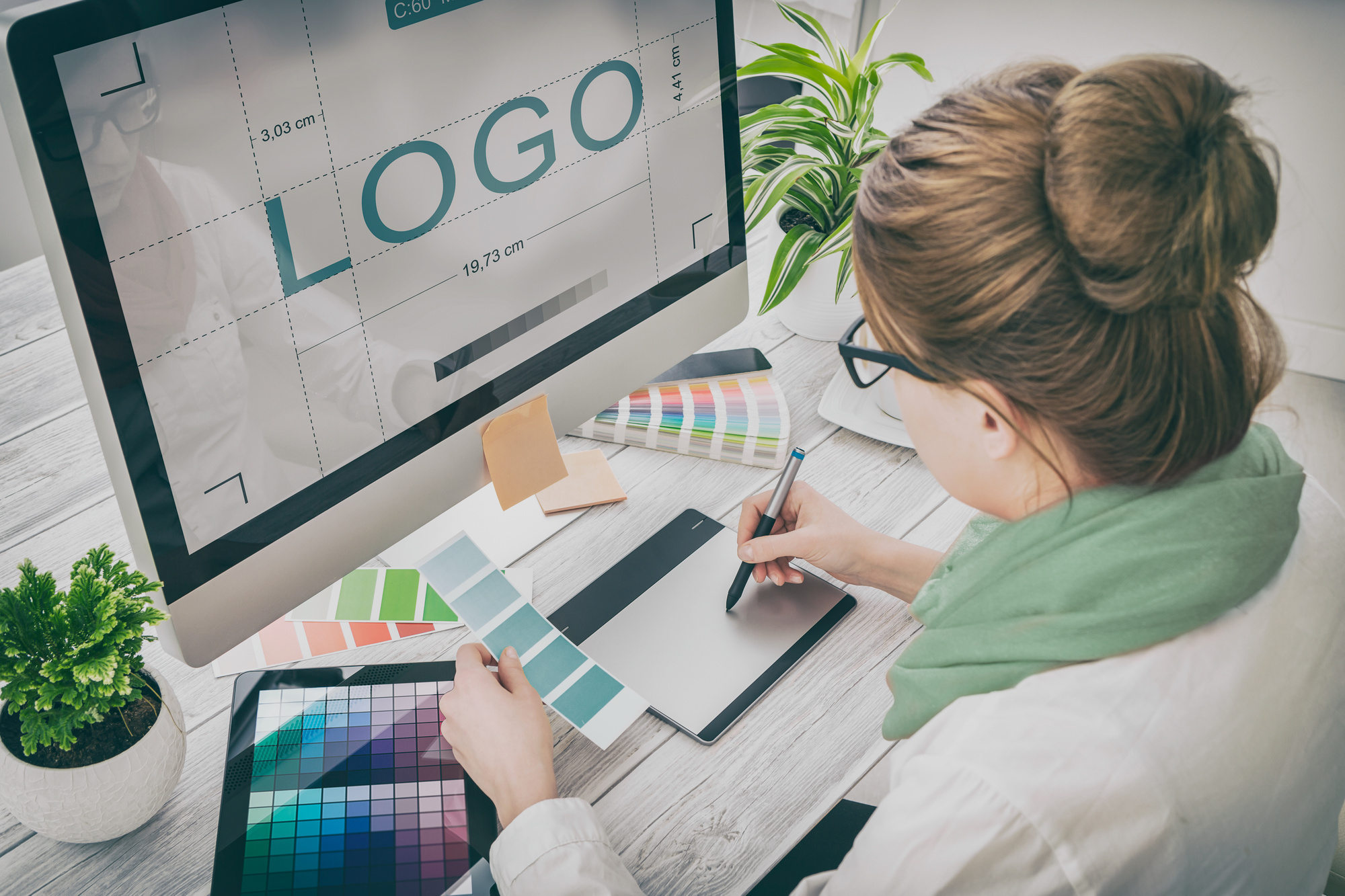 Creating your business logo is an important step in becoming a legitimate business. 
If you've never designed a logo before, it can seem a bit daunting. How do you make one that expresses your business and builds brand loyalty?
Excellent business logo design is effective in representing you and your business. Fortunately, if you avoid certain pitfalls, it can be simple to create an effective logo.
How to Avoid Business Logo Design Mistakes
Your logo is going to show up on your website, letterhead, and paystubs. Look for a hassle-free pay stub generator to make life easier.
Here are 5 things to avoid.
Mistake 1: Choosing the Wrong Color
Colors for logos help show personality. You'll want to choose ones that help create an emotional connection between the viewer and your company. Color creates meaning for logos.
Avoid using too many different colors, conflicting shades, and placing colors over backgrounds that make it hard to see. Stick to warm or cool tones. Don't put them together.
Mistake 2: Picking an Inappropriate Font
Some try too hard to stand out from the pack when thinking about ideas for designs, but this can backfire.
You want to be unique, but you don't want to be off-putting. Avoid putting two business logo fonts that don't go together in your design.
Don't use all capital letters with calligraphy. Keep it simple and pick a font that matches the tone of your business.
Mistake 3: Making it Similar to Others
It is important not to go so far from the norm that you leave people scratching their heads, but you've also got to ensure your logo doesn't look like a rip off of another business.
Budget in the time to research other logos in your field to make sure what you're thinking of hasn't already been used before. It could be an innocent mistake, but it will hurt your credibility and possibly bring legal trouble if you copy another logo.
Mistake 4: Letters Overlapping
Something you should avoid is having the letters in your logo overlap or touch each other. 
You might think that it looks cool, but unless you're only using one or two letters, it can make it very hard to read.
Mistake 5: Making Your Logo Too Complicated
You don't want your logo to be too busy. Sometimes people have a tendency to go all out in order to stand out. You don't have to go crazy to make an impression.
Avoid overly loud colors and hard to read fonts. Don't try and jam in more information than people can easily absorb. A little goes a long way here. Keep it simple and easy to read.
Get Started
Keep these 5 mistakes in mind and avoid them as you're creating a logo for your business. If you keep it simple while communicating your uniqueness, you should be in great shape to make an effective design.
Effective business logo design makes a huge difference. Get going today on making a logo that represents what makes your company stand out from the rest. 
---
No Comments