Back to homepage
The 5 Most Famous Restaurant Names and Logos
Posted on June 12, 2017 by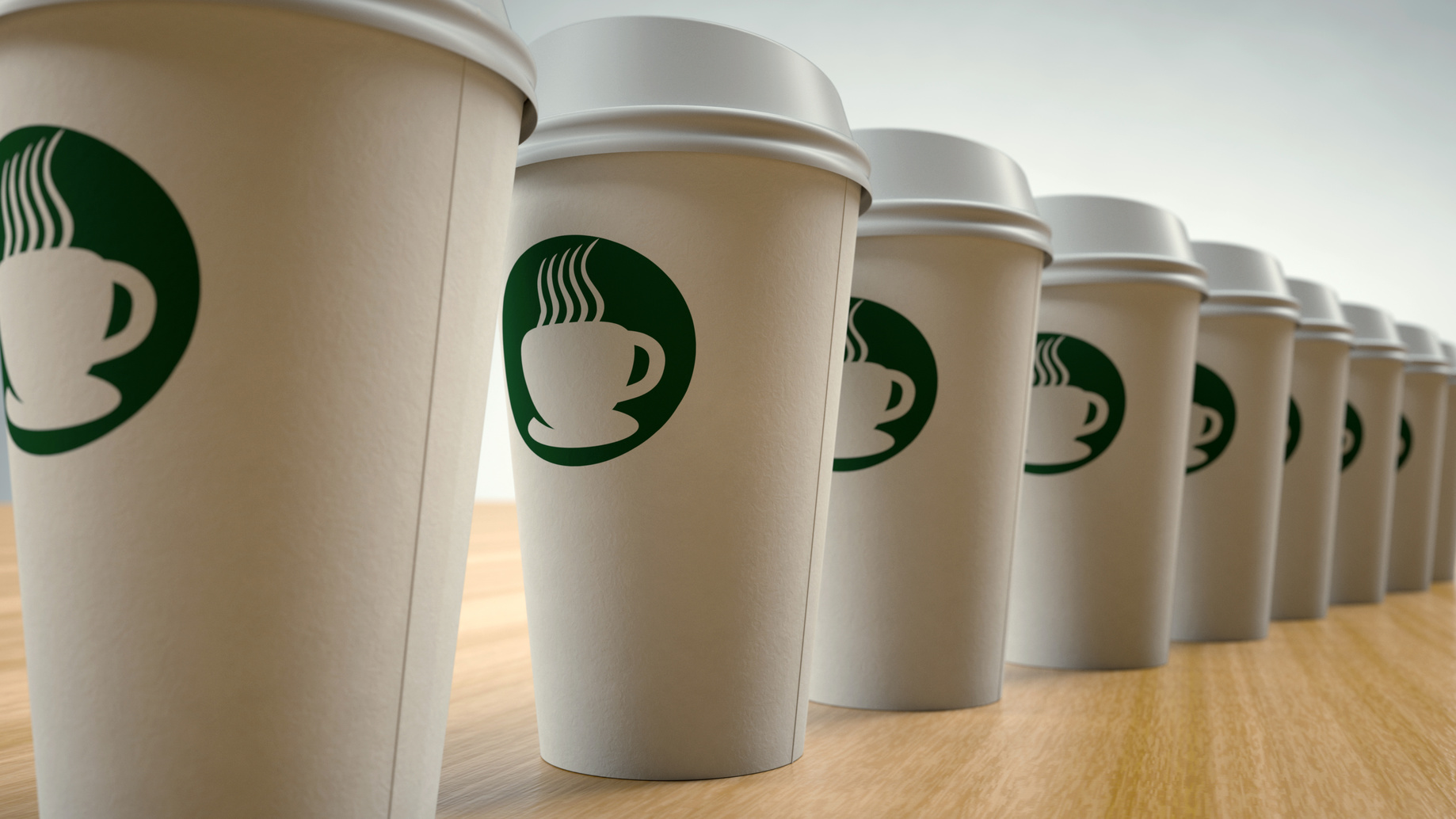 Two things come to mind you feel hungry in the middle of the day. Your favorite quick bite, and your favorite restaurant.
But this is not about the food you crave. It's about branding and how it shapes the performance of restaurants in a crowded and highly competitive industry.
In this article, we're sharing the top restaurants that have managed to stand out in the industry, not necessarily because of their culinary excellence, but genius branding.
Let's bite. Shall we?
1. Starbucks Coffee
You don't have to be a coffee aficionado to know Starbucks.
Established in 1971, Starbucks has grown from a narrow storefront in Seattle, Washington, to a global chain offering fine cups of coffee, teas and other selections.
Although the logo has evolved over time, the twin-tailed mermaid and the green and white color scheme combine neatly to produce an iconic design.
Even in a world where green is synonymous with environmental sustainability, the color still shouts Starbucks in the minds of millions of people.
2. McDonald's
It wasn't always called McDonald's.
Back in the 1930s, Patrick McDonald set up "Airdrome" in Monrovia, California, a food stand offering hot dogs and hamburgers. A few year's later, McDonald's sons, Mac and Dick, moved the stand to San Bernardino.
Everything was going well, until the brothers figured hamburgers were selling like, well, hotcakes! They promptly closed the stand and established McDonald's, a specialist burger restaurant.
First seeing the restaurant's logo, you'd assume the golden M stands for McDonald's. You could be right, but some design consultants say the Golden Arches represent nourished breasts. True or not, healthy hamburgers can be nourishing!
3. Pizza Hut
Every day, Americans collectively eat 100 acres of pizza. Or 350 slices per second.
Largely responsible for fulfilling this wild craving is Pizza Hut, an American chain with one one of the most famous restaurant names and logos.
Although it's not entirely clear how the restaurant got its name, legend has it that the founders had a sign post that was tapered at the bottom and wider at the top. The top could take five letters, but the bottom could do three, hence Pizza Hut.
The logo, which has undergone several redesigns, features a hut in the middle of a red circle with the restaurant's name crafted casually under it.
Is it coincidental most pizza boxes come in shades of red?
4. Wendy's
Dave Thomas had a daughter called Melinda, and nicknamed Wendy.
And so when he decided to start a restaurant in 1969 in Dublin, Ohio, he called it Wendy's. Easy call!
The restaurant's original logo wasn't complicated either. Wendy's was spelled out and painted red, with a stylized portrait of Melinda on its right. Many refreshes later, the logo features a circular icon of Melinda, and the name Wendy's is no more.
Still, it's easily on of the most iconic restaurant logos.
5. Cheesecake Factory
Founded in 1978 in Beverly Hills, Calif, the Cheesecake Factory is insanely popular in the U.S.
With no less than 250 items, the Cheesecake Factory menu is no doubt a driving force behind the restaurant's fame, but take nothing away from the power of its branding.
The restaurant's name sends a simple message: "We are cheesecakes specialists."
The logo is purely minimalist, a trait which makes it easy to memorize. The name Cheesecake Factory is crafted in a simple but catchy typeface, and the brownish yellow color palette arouses a craving for…what else? Cheese.
Make Your Restaurant Names and Logos Famous
Crafting restaurant names and logos with the potential to become famous icons often takes time and loads creativity.
In addition to this, using our online logo maker can improve your chances of designing a tasty logo.
It's time to make your restaurant famous!
---
No Comments