Back to homepage
5 Famous Surgeons to Inspire Your Plastic Surgery Logo
Posted on August 03, 2017 by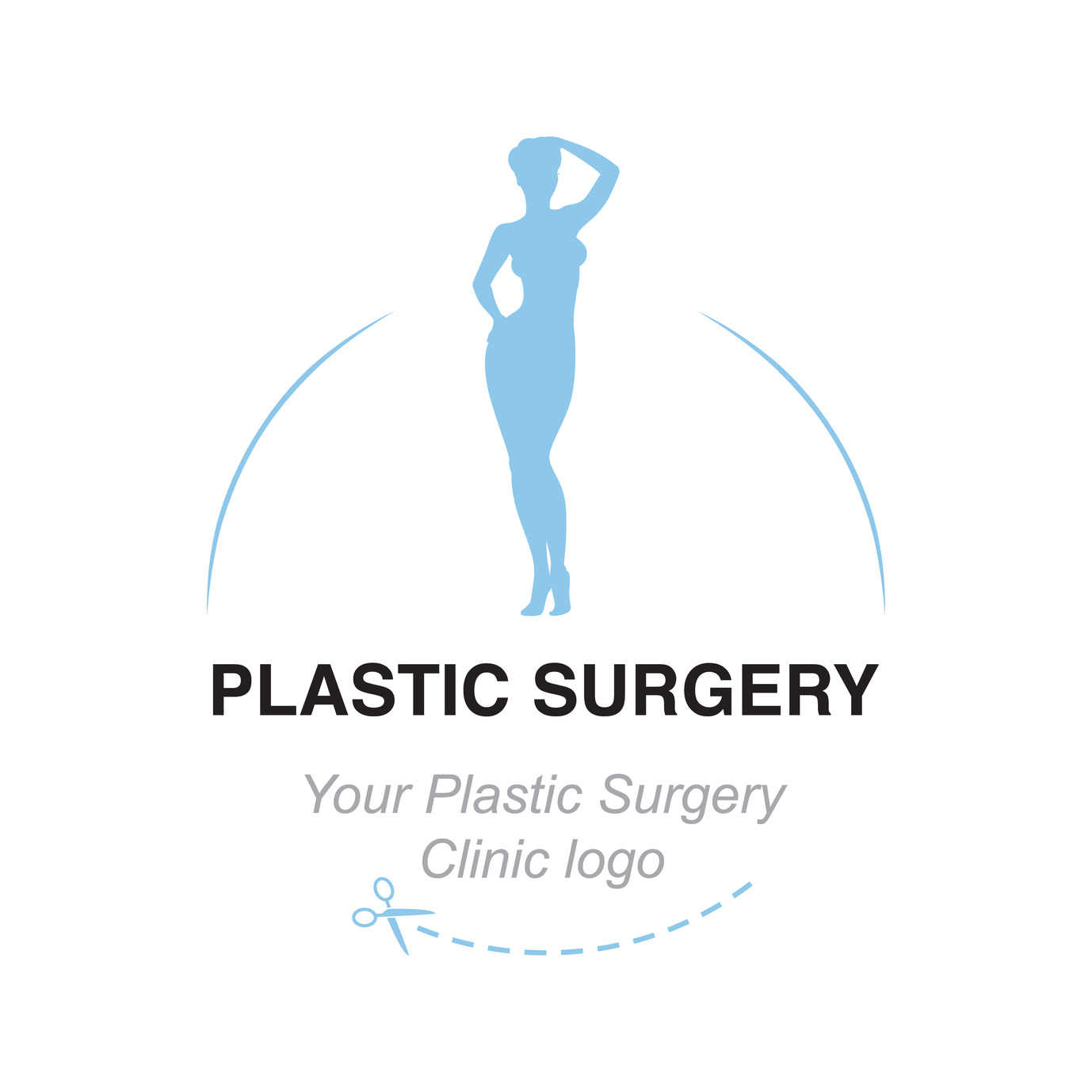 When most people look at celebrities, they think that they've got something the rest of the population doesn't. Their success must be attributed to everything that's so special about them.
It's true that many celebrities got to the top because of their talent. But they're also good at branding. Celebrities can sum up what they offer in a simple logo.
Branding is the difference between being an excellent plastic surgeon, which is attainable for anyone who works hard enough, and a celebrity plastic surgeon whose practice is overflowing with clients.
In that vein, take a look at some of the celebrity plastic surgeons who've made it big. Consider not only their surgery skills but also the ways they're able to communicate their abilities through branding and their plastic surgery logo.
1. Dr. Terry Dubrow
Most of America knows Dr. Terry Dubrow from the E! television show Botched. But in addition to starring in a television show, Dr. Dubrow is also an innovator. He regularly publishes in journals and co-authored The Acne Cure.
Dr. Dubrow is able to capitalize on name recognition, but he also has a strong marketing strategy. His practice's plastic surgery logo features his initials written in an elegant font carefully nestled against a beautiful woman's body.
His marketing, including his use of color and images, shows how he focuses on aesthetic beauty. Dr. Dubrow has excellent clinical experience, but he also conveys the need to see beauty in the whole body. And he's able to accomplish all this through his logo.
2. Dr. Paul Nassif
Dr. Paul Nassif co-stars with Dr. Dubrow on Botched and he's also known for his appearances on the Bravo Real Housewives franchise.
Yet, Dr. Nassif doesn't market himself as a reality TV star. He also emphasizes his commitment to medicine as a science and beauty as an art.
His branding and plastic surgery logo represent his commitment to the blend of science and art. When Dr. Nassif is selling his services, he's not selling his celebrity or a product, he's selling a distinct vision.
3. Dr. Raj Kanodia
Dr. Raj Kanodia is another celebrity surgeon, but he markets himself using the celebrities he's worked with. Touting skin care reviews from Kim Kardashian-West and Britney Spears, his practice's website focuses on using visual aids to tell its story.
In addition to filling his website with images of beautiful women and before-and-after photos, Dr. Kanodia also includes images of himself showing off his professional prowess. His homepage shows him speaking at conferences, talking to the press, and meeting with patients.
Dr. Kanodia's branding is more visceral than Dr. Nassif or Dr. Dubrow's branding. He uses his branding not to describe his ability to create a work of art. And his plastic surgery logo doesn't pretend to be coy: it includes images of the greatest works of art like the Mona Lisa to make his point.
Dr. Kanodia is one of the best plastic surgeons in the world. But he's sought after by Hollywood elite and mentioned across the media because of the way he's branded his practice. He directly targets celebrities and fame – he calls himself the Hollywood Doctor.
So, it's no surprise that celebrities and fame are what he gets.
4. Dr. Sherrell Aston
Dr. Aston is the first New York City-based plastic surgeon in this list.
He's not only a practicing surgeon but also a Professor of Plastic Surgery at New York University. Other leadership positions include past President of the American Society for Aesthetic Plastic Surgery and twenty-three years as Chairman of the Plastic Surgery Department at the Manhattan Eye Ear & Throat Hospital.
The way Dr. Aston brands himself is different to the west coast group. Dr. Aston participates in the same press events and hosts his own show on SiriusXM. However, he touts himself as a scientist first and only implies the aesthetic aspect of plastic surgery.
He focuses less on the look achieved and more on the method of achieving it by emphasizing his participation in the latest advancements in the field.
In other words, Dr. Aston uses his medical credentials to brand himself. He supplements it with a plastic surgery marketing strategy that is refined, clean, and emphasizes professionalism over beauty.
Perhaps he does this because he's operating in a different market. Hollywood and other Los Angeles clients are a different target market than New Yorkers. However, his use of color and photos demonstrates that he is the best in the business in his niche – and his marketing reflects that.
5. Dr. Olivier de Frahan
The final plastic surgeon on the list isn't based in the U.S. at all. Dr. Olivier de Frahan splits his time between Paris and London.
Unlike his American counterparts, Dr. Frahan did away with the trappings of a full website. And it's his minimalist website that's earned him a place on this list.
Dr. Frahan has the air of exclusivity, and he markets himself this way. He uses a simple, elegant image on a clean background. His website includes a list of his professional qualifications and the phone number to reach him.
His website and logo are reminiscent of old glamor and elegance. It's not concerned with the latest trends. Rather, he's the epitome of old world Paris – in the best way. Of course, having an office in the most exclusive area of Paris doesn't hurt his image.
What can plastic surgeons take away from Dr. Frahan? The rule to designing a plastic surgery logo targeting the Grace Kellys and Coco Chanels of today is 'less is more.'
It's not clear who Dr. Frahan's clients are, but one can rest assured they're beautiful.
Conclusion
Branding yourself like a celebrity plastic surgeon sounds impossible from the outset. But as they say, celebrities are just regular people.
All the doctors discussed above are at the top of their game, but they're not super human. Rather, it's the way they market themselves that sets them apart from other top surgeons in the field.
The key takeaway from studying these celebrity plastic surgeons is that it is possible to convey celebrity status through a plastic surgery logo. So, put thought, time, and care into designing a logo.
It might earn clients that catapult careers.
---
No Comments