Back to homepage
5 Marshmallow Logo Ideas for Your Camping Business
Posted on January 26, 2018 by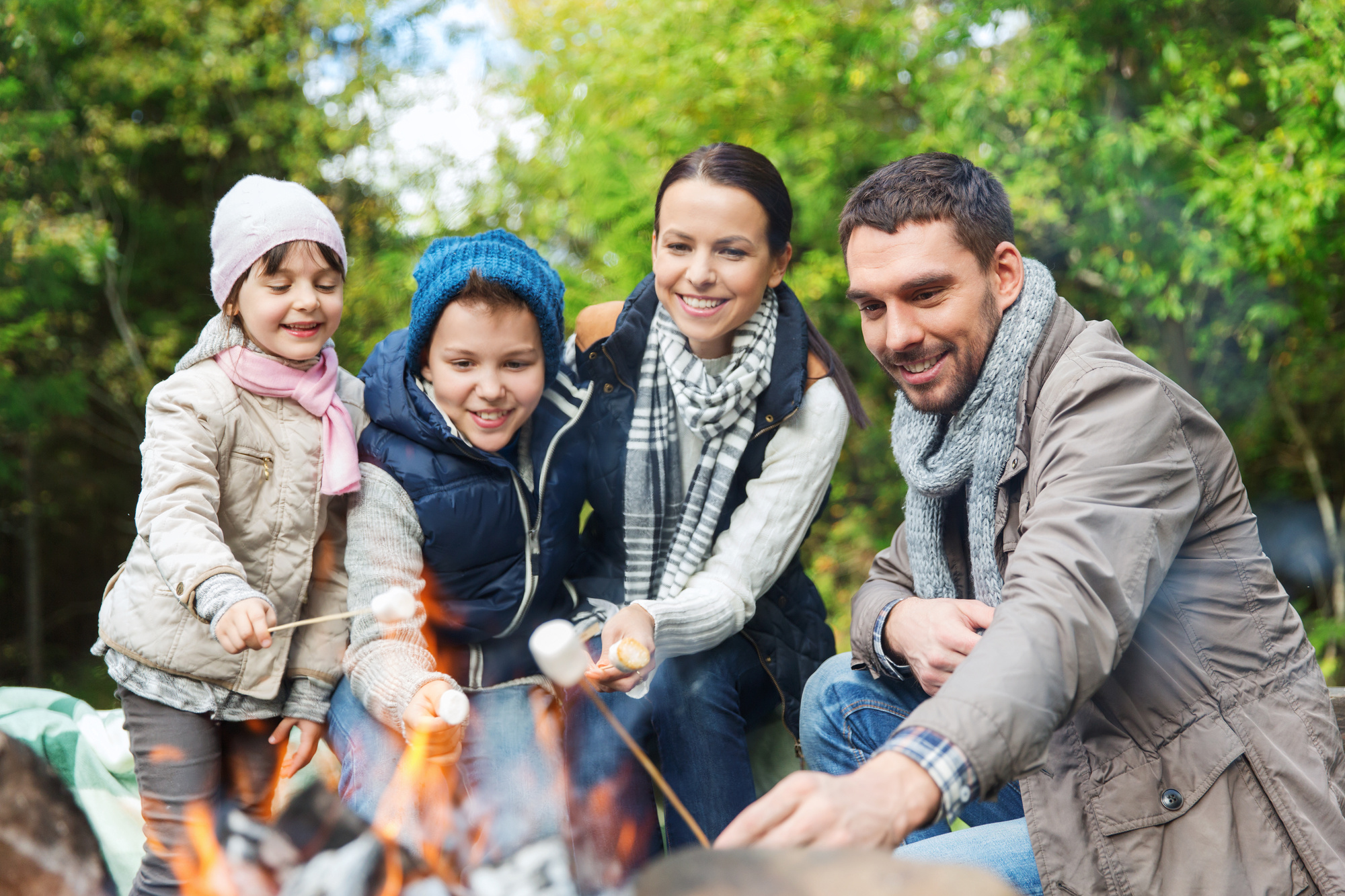 Do you want to add a marshmallow logo to your camping company?
It's a clever play on the image of sitting around the campfire while camping, and it can evoke many memories for people.
The camping industry continues to grow with over 3 million new families starting to camp each year since 2014.
That's a lot of new opportunity to grow your business and reach new audiences. You want to make the right first impression, and it's important to have a logo that will do just that.
If you're looking to use a marshmallow in your camping logo, keep reading for five marshmallow logo ideas.
What Does Your Brand Stand For?
There's a lot of thought that goes into a logo. It's an important part of your marketing message. It's so important, large companies have been known to spend millions of dollars just to design a logo.
You may not have that kind of budget, but you can take a similar approach to logo design.
The purpose of the logo is to create an emotional response that connects the buyer to your camping business. You need to get a good idea as to how you want people to think about your business.
The main thing that you want to focus on is who you are designing the logo for. In other words, who is your target audience?
Let's say you target luxury campers. The fonts, colors, and images are going to need to be modern and sleek to make the connection with that audience.
If you target families, you'll want to have something that's more fun and child-like.
You also need to understand what your company stands for. Is your business environmentally friendly? Is it a fun company?
This is important to know because certain colors and fonts have common emotional responses. You want to match the logo with the emotional response you want to create.
What to Think About When Designing a Camping Logo
When you're designing a logo, you want to make sure you get elements just right.
Whether you're a camping business or an office equipment company, the core of what makes a good logo is the same.
Color
Text
Message
Symbols
Each element conveys a message. They work in unison to create one message for your business.
Now that you know what it takes to create a logo that aligns with your business, it's time to give your logo a personality.
Check out these five ideas for a marshmallow logo.
1. Happy Marshmallow
Camping makes people happy.
The reasons why are varied, but a recent study showed that being disconnected from technology and being out in nature contributes to a better sense of wellbeing.
Add to that the bonds forged with people they're camping with that create memories that last a lifetime.
How can you create those emotions with your marshmallow logo?
Try making a happy marshmallow. One example is to create an abstract marshmallow and put a big happy face on it.
2. Burning Marshmallow
Not everyone responds to campfires the same way, but many people love the smell and sight of a campfire because it evokes great memories.
There's something about sitting around a campfire that people love. It's time to bond, connect and roast marshmallows.
Men also tend to have a primal response to fire. It provided our ancestors with warmth and safety when they were hunter-gatherers.
If your camping business targets men or hunters, consider using a marshmallow roasting over a fire to evoke that primal response.
3. Glamping Marshmallow
Luxury camping has taken off in the last few years. That's because more and more people are deciding to go on a staycation rather than travel to other countries.
For people that are on staycation and don't want to 'rough it' luxury camping is a great option. It's become a camping trend all over the world, from California to Italy.
Don't take our word for it, check out these camping options in Europe on Campsited.
So, how can you incorporate a marshmallow into your camping logo?
If you have an Airstream camping site, you can have a marshmallow that looks like a person just outside of the Airstream.
Another way is to have a marshmallow lounging in a hammock. That can show that your campground is a place to relax, unwind and have fun.
4. Smores, Please!!
You could evoke the homey goodness of a gooey marshmallow s'more dripping throughout your logo.
If you're targeting parents or older campers who have grown up camping, this can be a great option for a marshmallow logo.
The older people get, the more nostalgic they get.
A logo with a gooey s'more can make people think about the fun they've had camping before. If it's done right, you can have a logo that makes the connection between the wonderful childhood memories of camping and your business.
5. Marshmallow Family
Is your camping business targeted towards families? Then you're going to want to show that in your logo.
Many families go camping together as a way to connect, recharge and have quality time together.
How can you show that your camping business works with families?
You can get as creative as you like. You can have a marshmallow family around a campfire with a tent in the background.
You can also use your business name and have an outline of a family in the logo.
If you want to get a little cheeky, you could have a marshmallow family just like the popular stickers you see on minivans. That shows that you have a sense of humor and you like to poke fun at popular culture.
Build Your Own Marshmallow Logo
There's more to creating a camping logo than throwing a marshmallow in front of a fire.
You have to think about your business, your brand, and your target audience. That will make sure your logo looks sharp, is consistent with your business, and you have something that people will positively respond to.
Now that you know how to build a brand and what goes into creating a logo, it's time to get to it.
Creating your own marshmallow logo can be as easy as roasting s'mores. Just use OnlineLogoMaker. The logo maker has images and templates that you can customize.
You can have your logo done in as little as 10 minutes.
Take this brief tutorial and create your logo today.
---
No Comments