Back to homepage
5 Reasons Your AV Company Needs A Custom Logo
Posted on March 12, 2018 by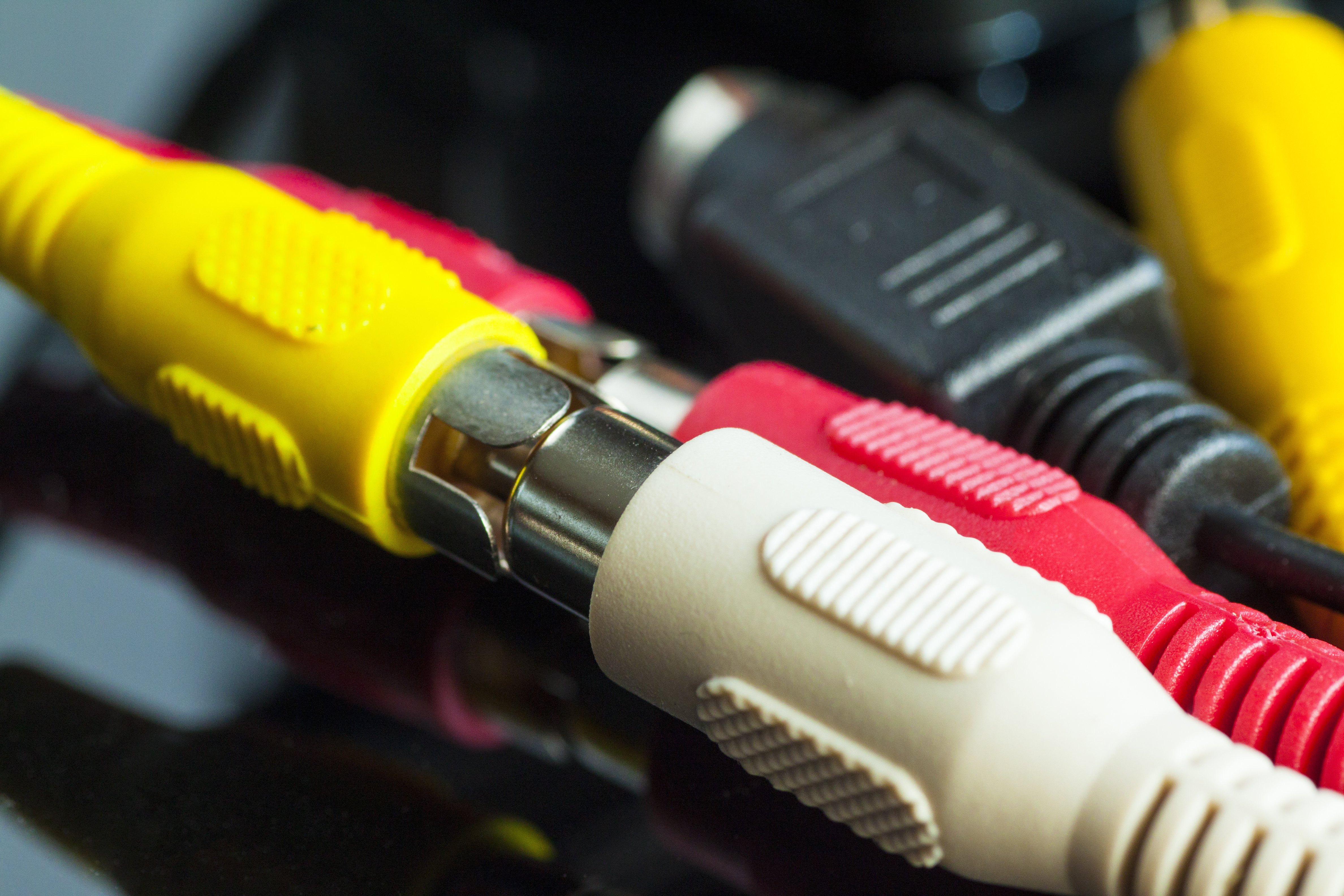 Your AV company is in the business of communicating through images and sound, so why is your logo so generic?
There's a reason why top global companies spend millions on logos. It only takes a few seconds to form a first impression of a logo and as little as five impressions to secure brand loyalty.
With only a few seconds to impress, what do you do? Ditch the stock logos and think like your favorite brands!
Let's take a look at five more reasons to leverage logo customization.
Color Boosts Brand Recognition by 80%
Your AV company has to stand out in a sea of competition. But something as simple as color can increase recognition by as much as 80%.
Your logo plays a vital role in leveraging color in brand strategy, but you can't just throw paint on a canvas and see what sticks. Color and mood are inextricably linked. Ask yourself, what do you want customers to feel about your brand?
As an AV company, consider the psychological impact of the following colors:
"Welcoming" light blue, as seen in logos from Walmart and Airbnb.
Purple conveys both calmness and creativity, which you can see from Yahoo! and Hallmark's logo.
Red elicits a sense of urgency, which makes it perfect for CNN, CVS, and YouTube.
Yellow stimulates the mind and elicits a sense of optimism, as you can see in the famous Shell logo, Best Buy, and National Geographic.
The color white represents wholeness, completeness, and feelings of hope, as leveraged by Atema Partners, Adidas, Apple, and ABC.
Don't miss an opportunity by treating your logo colors like an afterthought. Let's dig in more into the true value of brand recognition.
Brand Recognition Starts Young
Going without a decent logo can have more consequences than you think. An ill-conceived logo can completely misrepresent your business. Just ask Pepsi and the 2012 Olympic Games.
But a compelling logo can help turn a new brand into a household name, like Apple, Nike, and The Walt Disney Company. And more recently, Twitter, Slack, Uber, and Netflix. And kids play a much bigger role than you ever would have thought.
Studies show that brand loyalty is established as early as six years old. In fact, more than 90% of children surveyed can correctly match brands to their logos. This means if kids absorb your logo at a young age they're more likely to be customers as adults.
95% of Purchase Decisions Are Subconscious
Need another powerful reason for a custom logo? Consumers may have less power over their purchases than you think. This comes down to the power of the subconscious mind.
What does these mean for your logo? Everything.
Harvard Business school professor, Gerald Zaltman, found that 95% of purchase decisions are dictated by the subconscious mind. According to Zaltman, your senses help guide your subconscious mind, and there's no better way to evoke positive emotion than with an effective logo.
An AV company, in particular, can look to Zaltman's communication industry example. Aside from color and shape, Zaltman found that purchases are also linked to tactile experiences. That's why the look of "finishing" and "sheen" are particularly effective in audiovisual logos.
You may not be able to control your customers' subconscious mind, but leveraging the psychology of design does give you an advantage.
Logos Communicate Who You Are
Consumers hate mixed messages. Does your logo clearly represent what your AV company is really about? You need visual impact to clearly communicate your values and principles with little to no words.
That's what an effective logo brings to the table. Through your logo, you can tell the world what kind of AV company you have. Do you want to appeal to high-end clientele or consumers who want discount AV services?
The best way to truly tell if your logo communicates with your target base is through focus groups, test audiences, user testing, and surveys. This will let you know whether you're ready to launch or go back to the drawing board.
Logos Give Your AV Company Credibility
A poor quality logo screams 'unprofessional', but a complicated logo can be just as bad. So how can you stand out without taking a chance on logo design?
Truth is, a simple and clean logo design is often the most credible. Just look at Google, Apple, Nike, Microsoft, and Spotify. Four prolific companies with simple logos and colors.
What does this mean? Editing matters. Forget crazy gimmicks and make sure your logo is clear, professional, and relevant. This will help you establish your AV brand in the industry.
Here are a few more ways to establish credibility and trustworthiness in logo design:
Pick a logo symbol that's relevant to AV
Keep it versatile
Choose a modern font
Use capital letters
Use a strong shape like a triangle
Of course, this means quality matters. But don't hire a logo designer just yet. Learn how to create and customize your own AV company logo with this quick and easy design guide.
Get Started
You know why you need a custom logo, now it's time to give your AV company a design that matches its mission.
Time is of the essence in business, so start brainstorming your logo now to improve your company's brand recognition, consumer perception, and credibility in the industry.
Make sure to bookmark these tips and tricks and check back often for the latest in AV logo design.
---
No Comments