Back to homepage
Make Your Own Logo with These Design Tips
Posted on June 02, 2017 by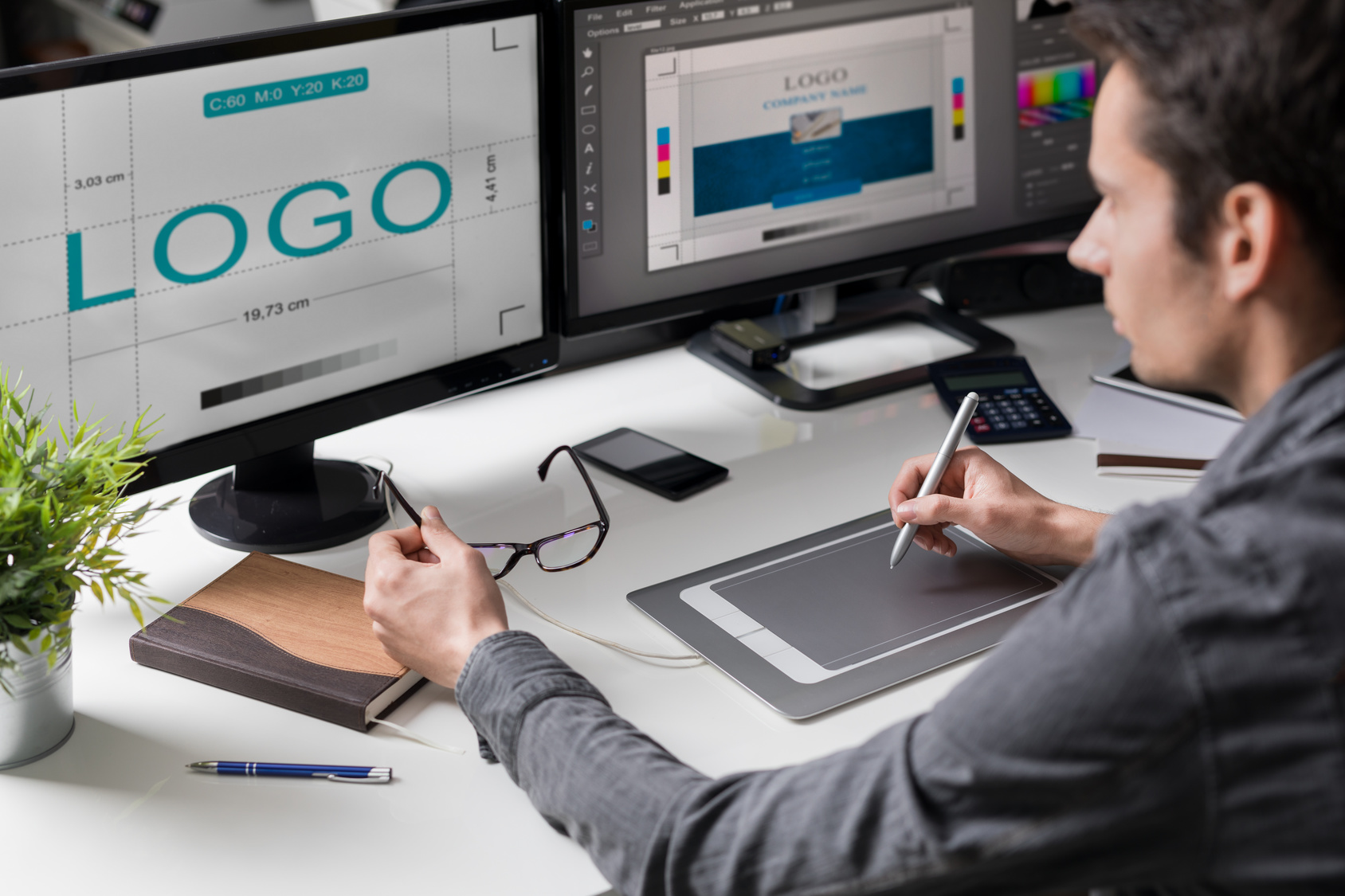 Starting a business?
Need an amazing logo to build your brand?
If you're in the early stages of your business and don't have the money to hire a professional graphic designer to create your logo, don't worry. It is possible to make your own logo by following a few basic logo design principles.
Below we'll go over the best design tips for building an excellent logo that will speak volumes about your business.
Avoid Cliche
When it comes time to make your own logo, it can be easy to start using unoriginal design styles and cliches.
Many designers rely too heavily on trendy and overused aesthetics and styles. Although some of these look great, it is best to go for a logo design that is unique and perfectly fits you and your brand.
Be careful of using cliche design choices. If you've seen many other businesses do something before, it may be a good idea to go in a different direction.
Color is Crucial
One of the most important things to consider when you decide to make your own logo are your color choices.
Picking the perfect color scheme can really make or break your logo design. You want a logo that stands out, and colors are one of the most important ways of achieving this.
The right colors can bring life into your logo design, pull people in, and make it much more memorable.
Choose the Right Font
Don't underestimate the value that the right typography can provide your logo. When it comes to crafting an excellent logo, using the right font or even getting a custom type is one way to make a design that really shines.
Many great logo designs have even been made with text alone, and remain intensely memorable with unique lettering alone. Coca-Cola is a great example of a logo that stands out from the letters alone.
A product doesn't have to have a particular image or illustration to stand out and be memorable. In some cases, a great type is enough.
Make Use of Double Meanings
A visual logo with a double meaning, or a double entendre, can be a great way to create a striking concept that can be perfect for your business.
The doubling of two images which function as two sides of the same coin can be a great way to show the meaning and purpose of your business while also sticking out in your customer's minds.
Memorability is one of the prime goals of creating a logo and if the design deeply connects with your business' purpose in some way, then that's even better.
Don't Forget the Overall Brand
While it can be easy to get caught up in trying to create clever images when you make your own logo, it can also be easy to go too far. You need to keep yourself in check. While a logo of a cute puppy may work fine for a pet grooming business, it may or may not be the best choice for a soda brand or a car manufacturer.
Even if you are being really creative and making great images, it is best to always check to see if your logo aligns well enough with the mission of your brand.
Active vs. Passive
Consider whether the images in your logo are active or passive. If your logo features an animal or another object, consider whether it is best shown in motion or in a passive state.
Twitter for example launched with the image of a perched bird. Later, the logo evolved into an image of the little blue bird in flight instead.
An active image may be the perfect choice to grab that extra bit of interest from viewers and create a captivating logo design.
Utilize Negative Space
When you make your own logo it is important to pay attention to the design that you're crafting and each image that you are using. One often overlooked area of a logo design, however, is negative space.
Negative space can be an excellent way to create a unique logo and add more interest to a design.
You can form an extra shape or image in the midst of your logo's letters, for example. Negative space can also be a great way to add a double entendre to your logo, as mentioned above.
Keep it Simple
All of this talk of creating a unique logo design may be a lot to take in, but just because it's important that your logo is unique, it doesn't mean that it needs to be overly complicated. If your logo has too much going on it can become cluttered and busy. It is best to have just one or two strong images that a viewer can grab on to.
Usually, just one or two main focal points is enough to create a striking and memorable image in a viewer's mind.
Get A Second Opinion
After you complete your design, you may be a bit too close to it after those hours of blood, sweat, and tears. At this point, it can be useful to get a second opinion.
Ask your friends or family members what they think of the logo. Do any images or aspects of the logo stand out over others?
A fresh pair of eyes may be exactly what you need at this stage in your creation. It's important to find out what people will glean from a look at your logo after only a momentary glance.
Stay Flexible When You Make Your Own Logo
Continuing from the last point, it is important to remain flexible during the design process. While you may have a great idea in your mind as soon as you sit down to make your own logo, it can be a mistake to become too attached to any one aspect of your design.
If a family member or friend views your logo, be sure to stay open minded and take their concerns into consideration.
Stay flexible and be ready to "kill your darlings." Sometimes great ideas have to be removed to make room for the overall plan.
Use Online Tools
Don't think that you have to be completely old school when you make your own logo.
An Online Logo Maker will come with amazing fonts and symbols that you can use to make an amazing logo. These tools are easy to learn and allow you to easily visualize what you are working on.
Although the end plan is to make a unique and memorable, templates and tools can be an excellent way to get started and form new ideas.
Don't Be Too Literal
Depending on the name of your business, it can be tempting to literally express the name of your business in your logo design.
In some cases, it may be appropriate to add an animal or another object into your logo that isn't explicitly related to the title of your business. In other cases, your title may already provide an imaginative description.
If you have a pet store called "Birds on a Log", your logo doesn't necessarily have to feature an image of birds on a log.
Shapes and Symmetry
Consider the use of shapes, geometry, and proportions when you make your own logo. Squares, triangles, ovals, and circles could all become a crucial part of an interesting logo.
Consider the amount of symmetry you use in your design. While in some cases it may be important to have a symmetrical design, it can also be useful to create an asymmetrical design as well.
Take the Apple logo for example. A bite taken out of one side of the apple adds interest and makes a seemingly normal object more unique.
Consider Grayscale
While color is an important element to consider in your design, it is also important that you make a logo that can translate well to a variety of different mediums. Will your logo be printed in black and white when on your company's letterhead? Are there any instances where you will be using the logo in grayscale?
If so, be sure to create a logo that stands on its own even if the color is drained from it in some instances.
Size Matters
Similar to the last point, you also want to make sure that your logo can be just as powerful if used in different sizes.
You may design a logo that looks great while enlarged on the front page of your website, but can it stand the test of becoming a small icon in the URL bar? How does the logo look in your email signature?
If your logo can't work well in a variety of sizes you may need to simplify or improve your design.
Final Thoughts
A logo can be one of the most important aspects of your business. It is critically important for helping people recognize who you are and what you stand for. Take your time. Work hard to make sure that the logo is right for you and is sending the right message about your business.
By keeping the above tips in mind when you make your own logo, you'll be well on your way to creating the perfect design in no time.
---
No Comments