Back to homepage
5 Tips on How to Design a Metalworking Logo
Posted on August 17, 2017 by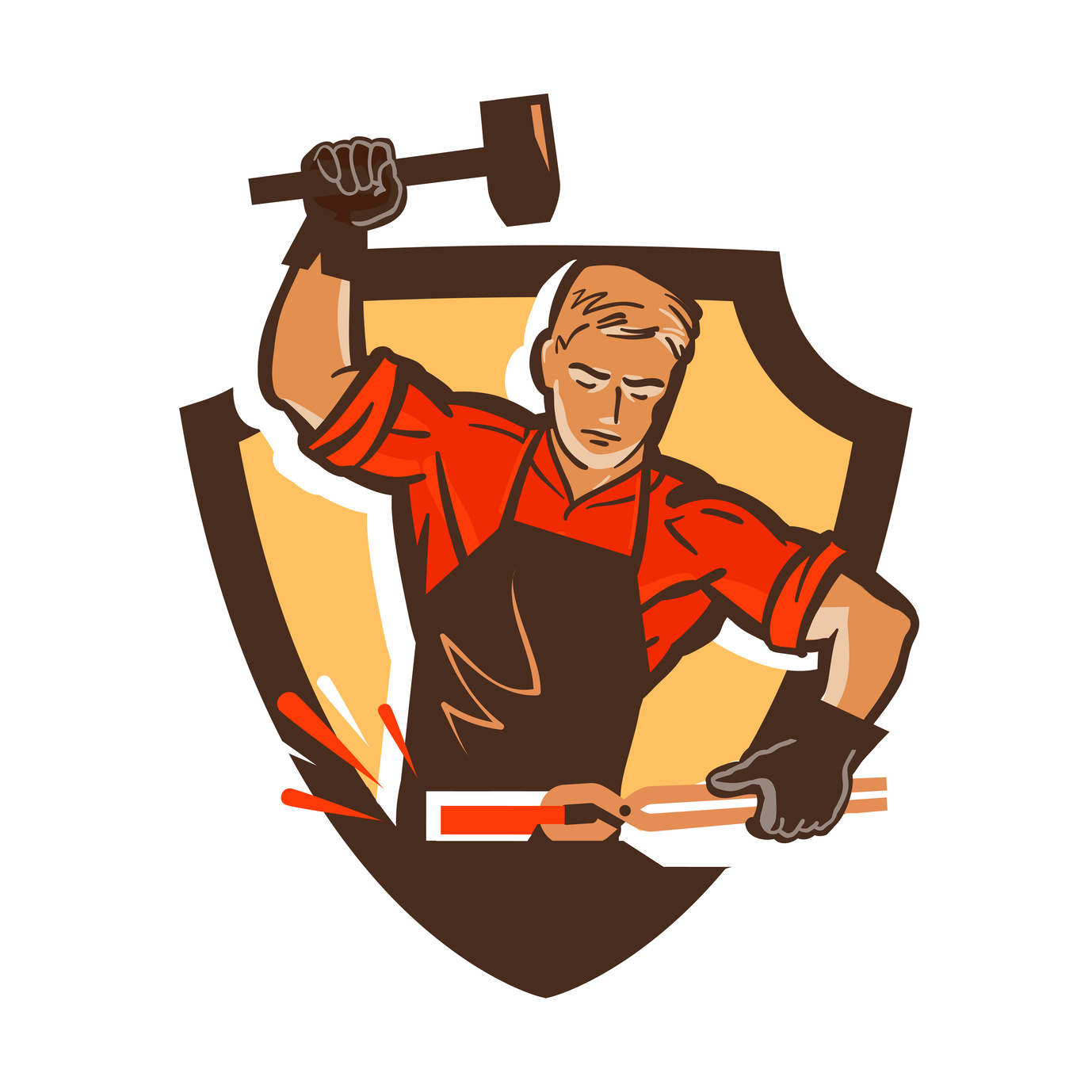 The process of metalworking dates back over 10,000 years.
Nowadays, thousands of metalworking companies vie for their stake in a massive industry. Fortunately, a memorable logo increases your odds of grabbing consumer's attention by 13%.
So, what goes into crafting a memorable new logo?
As it turns out, some design components of successful logos are universal. Others are more industry-specific. That said, there are ways you can use proven components to create an original brand image.
Here are 5 tips you can use to design a sharp metalworking logo for your company!
1. Don't Fall Into the Cliche Trap
There are logo cliches in each industry. For instance, in this industry, anvils and gears are painfully common.
The reality is that some trends are not worth following. Many become dated quickly, while others prevent you from sticking out from the crowd.
Focus on the values of your business and design a logo around that. Just because everyone else uses a symbol doesn't mean you should.
2. Use Color With Purpose
You can use certain colors to differentiate yourself from others in your industry. However, you can also use it to elicit certain moods.
For example, blue signals dependability, while people tend to associate purple with creativity. Incorporate orange into your logo if you want to appear more enthusiastic than your competitors.
Furthermore, if you use more than one color, make sure they compliment each other. Try using a color wheel as a reference.
3. Choose a Fitting Font
A good font type brings a logo together.
To find your font, start by typing out your company name and scroll through your options. For starters, a couple of fonts that fit the theme of the industry are Zwodrei Bold and Very Damaged.
Always consider the legibility of your font. If it looks like it will be unreadable on business cards or t-shirts, choose a new one. Overall, you want your logo to be versatile.
You can also blend your symbol with your font. For example, the Martin Awards logo replaces the tittle in the letter i with a shooting star.
4. Avoid Overcomplicating Things
People all over the globe can recognize the golden arches of McDonald's or the Nike swoosh. There are a couple reasons for this.
For one, simple logos are easy to recognize. Adding endless components bogs down your overall design. A simple design is straight to the point and doesn't confuse anyone.
Second, simple logos embody versatility. You can shrink them or enlarge them with ease.
5. Consider Using Negative Space
If you look around this industry, few companies use negative space in their logos. This provides the perfect opportunity to stand out.
Start by analyzing all the letters in your wordmark. Look for a shape in the negative space of a letter, and see what relevant symbols fit in there. For example, the negative space in the letter N makes a triangle.
Don't force using negative space for the sake of it. Just consider it as a clever way to differentiate your brand.
Piecing Together Your Metalworking Logo
The tips above will help you create a metalworking logo that people can latch onto.
Avoid imitating the designs of other companies in your industry. After all, the purpose of designing a logo is to present a unique, recognizable face for your company.
Also, try not to go too crazy with fonts. You want a harmonious image, so limit yourself to a maximum of two fonts per logo if you can.
Now that you have some inspiration, use our free online logo maker tool to bring your ideas to life!
---
No Comments