Back to homepage
5 Tips on Designing a Sexy Logo for Your Business
Posted on November 24, 2017 by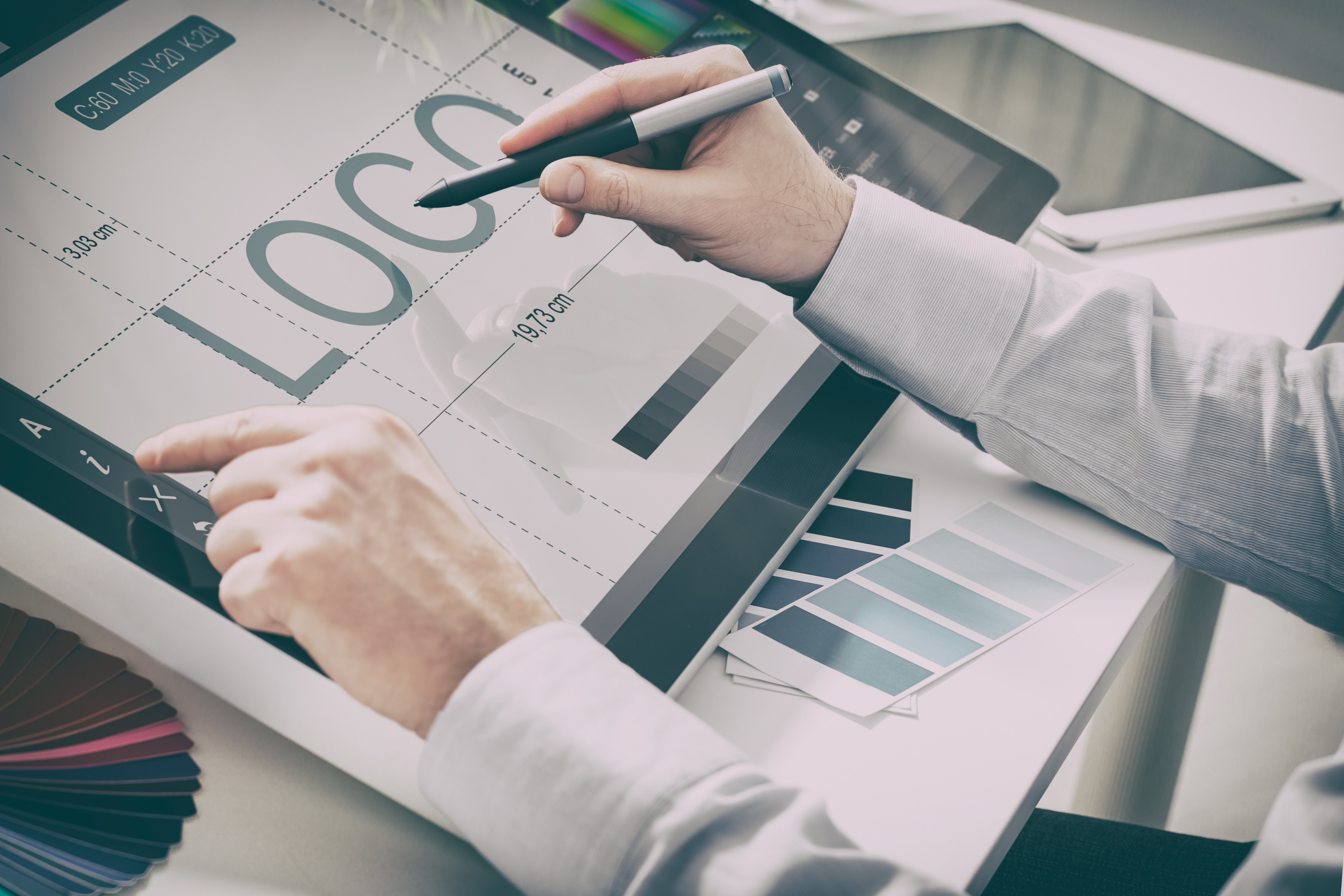 Let's be real here: sex sells. If it didn't, people wouldn't find themselves making millions of dollars writing erotica for Kindle. But the truth is, most businesses can benefit from a bit of sexy branding.
If your brand is playing it safe to no avail, you should consider a sexy logo. But before you get started on it, you need to do it right. Follow these five tips to keep eyes locked on your brand.
Don't Be Too Crass
When you think about a sexy logo, it can be tempting to imagine something crude or disturbing. But oftentimes, it's best to let your brand speak for itself.
The key here is making your logo "suggestive." You don't need to beat people over the head with the sexiness of your logo. You just need to let the mind wander, wherever it may go.
In this respect, it's a lot like your brand's name. Whether you run a gentleman's club or an erotic publishing agency, it doesn't sell to give your brand an over-the-top and crude name. It makes people feel uncomfortable or even disturbed.
At the same time, you want people to be aware of what your company is all about. This is why your brand can use innocent-sounding words in a context that's anything but.
Subtle logos communicate this same desire, but for the visual counterpart to your name. But a subtle logo is about more than just sexiness!
You wouldn't have a real estate logo that's just a house. So why would you have a sexy logo that's just a sexual reference? Instead, trust in the minds of your customers: they'll probably get it.
Think Curves
For a number of logos, it's best to use a sharp and angled design. But while this makes sense for a brand like FedEx, it doesn't for a sexy logos.
This is because of what you're trying to communicate. If your logo is sharp and angled, it's communicating from a place of sterile detachment.
This is why companies working with businesses do this. Having a logo that communicates your robotic nature shows that you won't make human mistakes.
A logo with sex appeal focuses on the desires of your customers. And while they may want something less than human from an accountant, they may want something more human here.
A curvy logo has several sexy implications. It suggests a lot relating to human anatomy and activity. But above all else, it reflects humanity.
People want something human out of any sexy branding they encounter. So you should really emphasize a suggestively curvy logo for your company.
Simple Is Best
Simplicity is a good part of any logo, sexy or otherwise. You want your customers to follow your creation, not get lost in it.
Think of a good sexy logo like a map. It can be decorative and interesting, but it also needs to take the customer to their destination of choice.
You have things to communicate with your logo. You want people to know who you are, what you do, and how to find you. It's a lot, but you should be careful not to lose your audience with needless complexity while providing this information.
Remember that simplicity is the best policy for your graphic design. A lost customer can never spend money on your product or service. And this is made worse when you consider the fact that you only get one chance at a first impression.
The advice we're providing you is that what's simple is best. But another way to put it would be "simple is sexy." Because what's sexier than an interested person giving you the money you need?
Contrast Matters
Color contrast is the most important part of designing every logo. As with simplicity, putting a fair amount of contrast in your brand's logo will improve the visual imprinting of your brand.
In general, it's best to use colors that contrast without clashing. This means using brighter colors on darker backgrounds. If you're not sure what colors provide good contrast, this wheel can help.
Out of all of the tips on this list, a high level of contrast is the most important. Without it, you can end up with a forgettable or even unreadable logo.
A well-contrasted logo makes your brand stand out. So remember that while you're looking for a sexy logo, you're also looking for a sensible one. Following this step is one of the only ways to make it happen.
Choose Your Font Wisely
Let's say you saw what would be an incredibly sexy logo. There's only one problem: the font is comic sans. The contrast between message and font would be beyond harmful to a brand.
This would actually make the company look laughable. But the fact is, a good font strategy is about more than just not choosing the wrong font.
It's about actively choosing the right font. One of the best companies for this has been Angels of London Incall.
The website succeeds by using a cursive, gold font that communicates eroticism and mystery. While it isn't too on-the-nose, it's also related to the subject matter and communicates a mid-20th-century elegance that suits the brand.
You can't use the same exact font as Angels of London. But you can find a way to create a font that suits your brand in the same way. Remember, the font is the workhorse of your logo.
Start Making A Sexy Logo
If you're interested in designing a sexy logo, we can help. our logo maker helps people design logos for all purposes. It's easy to use, free, and incredibly effective.
We want to take your brand to the next level. If you want to work with us, register today.
---
No Comments