Back to homepage
6 Graphic Design Rules to Consider When Crafting Your Logo
Posted on May 06, 2018 by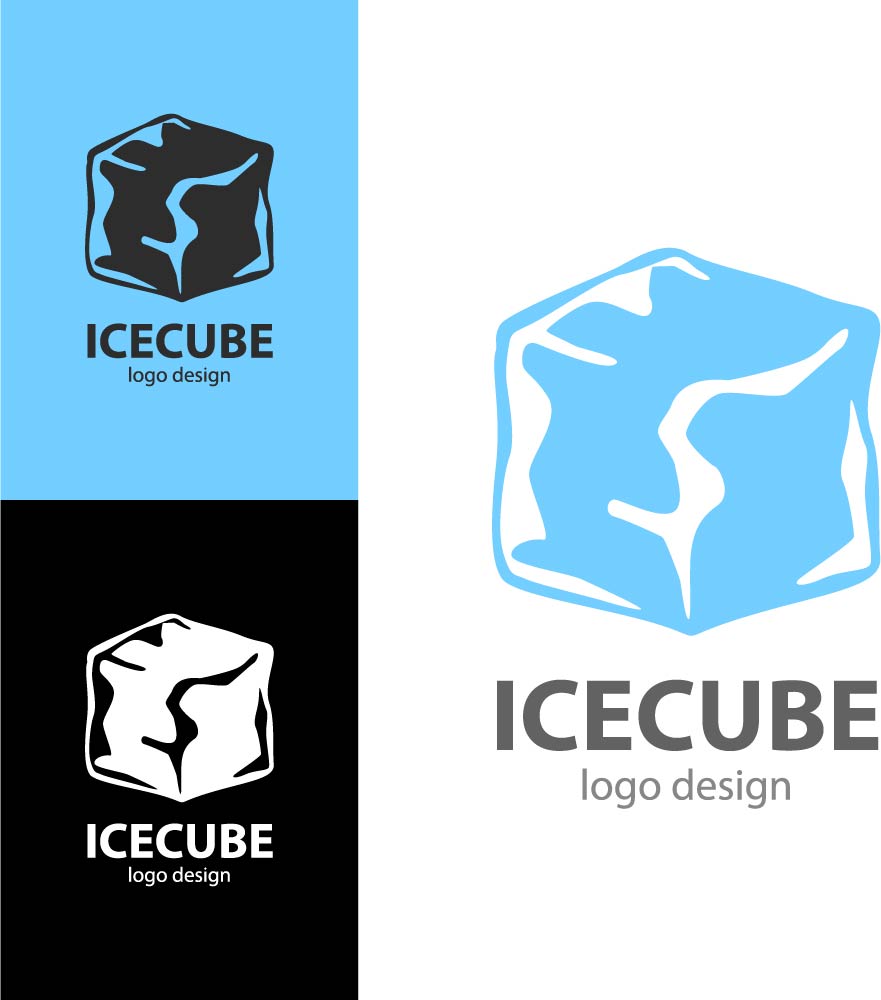 Designing a logo isn't exactly rocket science, but it doesn't come naturally to everyone. Even the most experienced graphic designers have trouble coming up with the right symbol to represent an entire company.
A logo has to be original, bold, and easy to memorize.
Luckily, there are many tricks and tools available to make logo design easier. Whether you're a professional visual artist or an entrepreneur trying to build a business from scratch, you should start your creative process with standard graphic design rules. This builds a strong foundation for the final logo design to be something incredible.
Here are the key principles you need to know to guide your logo-making process.
1. Start with the Basics
Every creative project begins with brainstorming. When building a logo, the first stage has nothing to do with an online logo maker or software program. The final digital design begins on paper.
Get a plain sheet of paper out and sketch ideas. Write down the words you want to be associated with your brand and let these offer some guidance for whatever you draw.
You can use symbols that represent your services and products, but don't be afraid to think outside the box, too. Maybe the final logo has nothing to do with what you offer, but what you want to stand for or where your company is based.
The more personal you can get, the better. But, it all begins with what you put on paper then develop further with the help of other graphic design rules.
2. Find the Perfect Font
Once you have a foundation established for your logo, play with the font.
This goes for logos that are just one or two words, as well as logos that are mostly symbols. Logos made to spell out company names or values need to be legible and standout among competitors. Logos that are just symbols – like a classic swoosh or a set of golden arches – will sometimes be accompanied by the company names (i.e. – Nike and McDonald's).
Whatever your final design looks like, make sure you have the perfect font to match.
3. Play with Colors and Shapes
As you're deciding on the font you want for your logo, try out different shapes and colors, too. These two graphic design rules are interchangeable in the design process.
Sometimes the shapes come first in order to set a foundation, and then the typeface is chosen to pair certain lines and curves. Sometimes, the font comes first and helps determine the other shapes in the logo. Still, the main objective is to create a design that combines every detail in a seamless, stunning fashion.
This isn't just about turning heads, either. It's about making consumers and competitors alike feel something. The colors and shapes you include in the final design will have a major effect on the values and emotions associated with the logo.
4. Keep Everything Clean
Deciding on fonts, colors, and shapes is often the longest part of the logo-making process. You can be an expert on all the graphic design rules in the world, but you still have to get everything just right. One way to ensure the logo is coming together well is to keep everything clean.
What does "clean" mean, though?
It means your gradients should blend well and each line should be sharp and significant. It means the spacing between each letter should be thought out and there should be one guiding principle that is clear to recognize. A clean logo is one that is bold and timeless but doesn't try too hard.
5. Make Sure the Logo Can Scale
Another variation of a "clean logo design" is a design that can scale.
To be able to scale means the logo will fit well anywhere you put it. The final edit should be able to go on your website as well as your social media posts. It will sometimes need to be blown up for billboards and promotional posters, then used as a smaller version for business cards and company apparel.
Every time, though, the logo should be consistent. Of all the graphic design rules you use, this is arguably the most important. The last thing you want to do is create a logo that looks stunning online, then blurred or difficult to understand when printed.
Keep this from happening by saving the final edit in high-resolution. If you can save it as a vector, even better. Vectors are pretty much impossible to make blurry or confusing; they scale perfectly for car wraps and business signs as well as for pens and stamps.
6. Always Think About the Brand
Last but not least, always keep your brand at the front of your mind.
Many new business owners mistake a logo as the brand itself. This is a costly error; a brand is so much more! Branding refers to everything from your marketing tools to the quality of service provided in addition to your logo.
In short, the brand of a business is everything users associate with the company. The logo is often what makes these feelings and experiences come to mind as users notice it on various mediums. When a person sees your logo on their screen, on a street sign, or walking past someone using your product, what do you want them to think?
That should be what guides your design process from start to finish. Consumers interact with a wide range of companies day in and day out. The right logo can be what makes them stop and feel something, which begins to create a dialogue with current and potential users alike.
Using Graphic Design Rules for Beautiful Logo Design
Ready to see what the power of great design can do? Wonderful – stick to the graphic design rules mentioned above and you're sure to create a logo that's worth showing off.
This may take a few hours or a few days. You may know in your gut the final design looks perfect, or you may need to ask for insights and further ideas from business partners. Either way, the process will result in a beautiful logo.
For more advice to help you every step of the way, check out some more of our blog posts today.
---
No Comments