Back to homepage
6 Logo Design Trends You Can't Ignore in 2018
Posted on May 24, 2018 by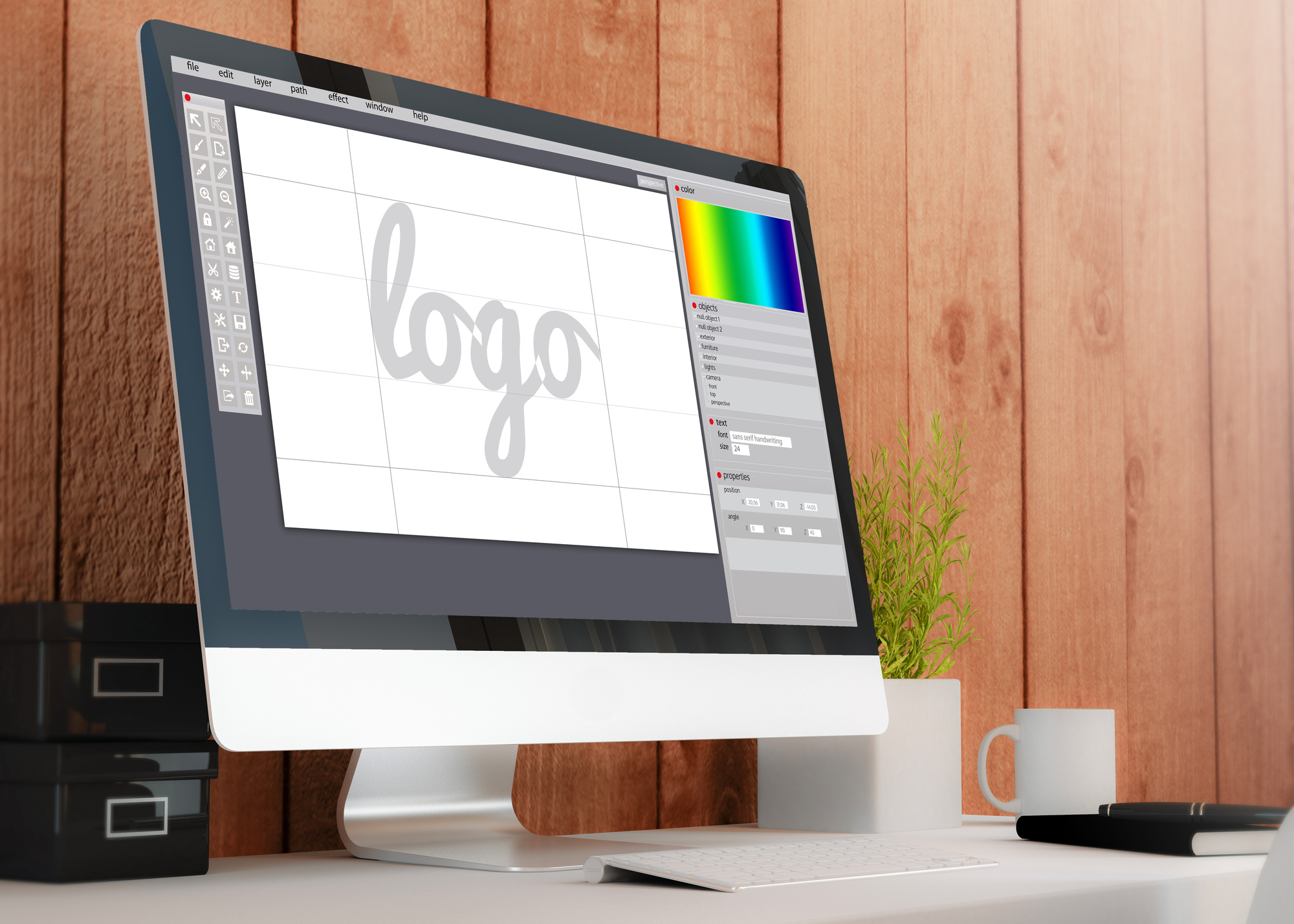 Looking to revamp your business's logo this year?
Your logo is very important to your business and your branding. It takes less than two-tenths of a second for a consumer to form a first impression based on your brand and logo.
If you want to create a logo that is sure to gain attention, check out these six logo design trends you can't ignore in 2018.
1) Simplicity
Simplicity and minimalism are at the top of the 2018 logo trends. You will see many companies going back to the basics with their logo design. Simple logos are much easier to reproduce for marketing purposes. Simple lines and shapes make for a modern logo design.
2) Rainbow Colors
While many companies will be going the simplistic route, you will also be seeing lots of color from other businesses. Rainbow colors and gradients add life and excitement to a logo design. Think Instagram and the Olympics logos. These logos use lots of vibrant color, but they aren't so busy that they are distracting to their audience.
3) Hidden Meanings
Hidden meanings in logos are always fun and creative. When done correctly, these logos are memorable and really stand out to customers. Some examples of companies that did this well are:
NBC
Amazon
Baskin Robbins
FedEx
These logos have hidden symbolism or meanings within them like the arrow FedEx that represents their express service and the "31" in Baskin Robbins to represent their 31 flavors. Creative, right?
4) Hand Drawn Logos
Hand drawn logos are continuing to be among the best logo design. Many small businesses are going this route to display a casual and credible feel to their customers. Creating a hand-drawn logo is a great way to make your business easily recognizable. If you are the creative type, you can make the logo yourself or outsource your idea to someone else.
5) Wide Spaced Text
Going back to simplicity, many companies are using wide spaced text for their logo design. If you have a short business name, this is a great option when you are designing your logo. Use a cool, intriguing font and you have an awesome logo for your business that is sure to gain attention.
6) Brushstroke Texture
Brushstroke logos feel very artistic. This is a great way to stand out in the crowd of trendy logos. Brushstrokes are like snowflakes. No two are so same. This makes this type of logo very authentic to each business.
Feeling Inspired by These Logo Design Trends?
When it comes to finding the best logo design for your business, you should enjoy the process. Instead of stressing out, consider getting assistance from professionals.
Take the inspiration you got from these logo design trends, and create your own logo by using our online logo creation tool to create the perfect logo for your company. Let us help you design a logo that stays true to you and your brand.
---
No Comments