Back to homepage
7 Items You Must Include in Your Business's Rebranding Strategy
Posted on July 11, 2019 by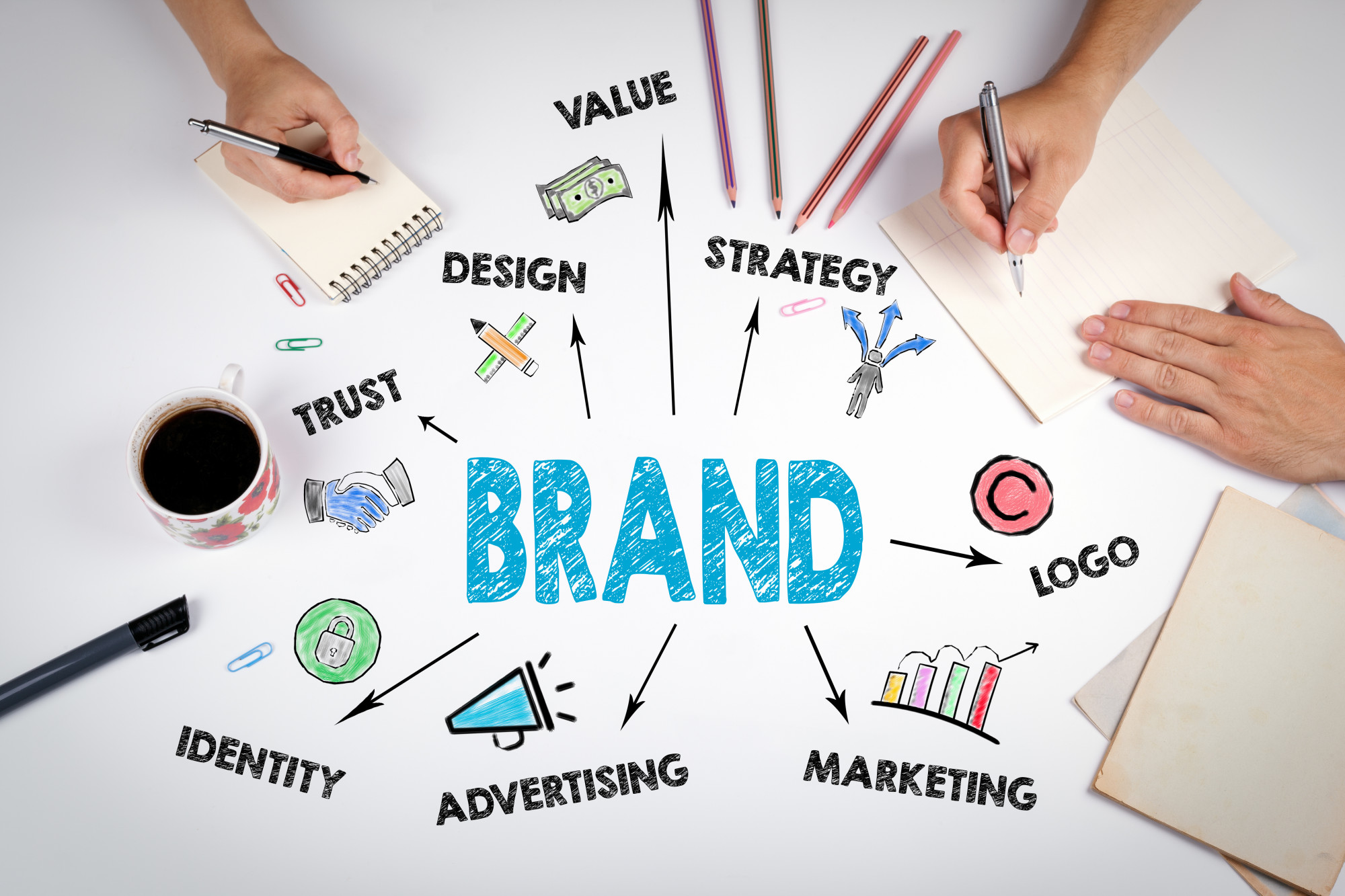 There comes a time during every successful company's lifetime that they start to consider building a rebranding strategy.
Maybe the logo just doesn't properly express your business's ideals anymore. After all, you've grown! 
With that growth has come several different products and avenues that your company takes to maximize efficiency, and your current logo just doesn't cover all those bases.
OR maybe your company has taken a complete 180º turn from the plan it originally had and found a more meaningful and fulfilling niche it's serving to.
Whatever the case may be, rebranding can be an exciting-yet-scary time for your business. There may be the pressure to "get it right this time" or fear of clients not adjusting to your new logo.
Below are 7 items you need to have in your rebranding strategy to make it a successful endeavor!
7 Items to Include in Your Rebranding Strategy
Capture the essence of your company's mission with these 7 ideas and reap the benefits for years to come!
Define the "Why" of Your Rebrand
Let's face it: the idea of rebranding your company didn't pop up in your head as an "oooh, that might be fun!" scenario. There're a few reasons that you're considering revamping your look.
If you're looking to keep up with the Goliaths in your market, a rebrand can give you the look and feel of a company that stands just as tall as those industry giants.
Are you merging with another company? Time to update your logo and reflect the exciting news that two groundbreaking companies are joining forces to save the world!
Maybe you simply feel like you've outgrown your old (maybe boring?) company logo and want a new logo to get you recharged and ready to take on the next decade as your company's leader.
Whatever the reason, it's important that you're honest with yourself on the true reason(s) for the rebrand. That way, your marketing team can capture the contrast in the new logo and build the right marketing strategy to push it out.
Take this CBD beginners guide, for example. This company wraps its branding around the up-and-coming industry that their products reside in.
Assess Your Company and Its Customers
Of course, you're hoping that the rebrand helps catch the eyes of new leads, but you also need to ensure the new look won't compromise your current batch of clients.
After all, they're the ones that've been with you since the beginning, they believed in your company and are the reason you're as successful as you are!
Once you have the "why" of your rebranding need, it's time to assess your company's current situation and see what needs to be improved on to reach that goal.
If the "why" is a new product that you're launching, assess what your company needs to adjust to prepare for the launch.
After your self-assessment, it's time to gather the feedback that truly matters… your client's feedback. They'll give you a firm understanding of your current brand from their eyes, and what needs to be improved.
Perception is reality, so if your client focus groups have a collective view on your branding that doesn't line up with the new product, it HAS to be changed.
If you're not sure what branding would look like with the new product, gather a focus group of people you'd deem as those in your new target market and consider their feedback as well.
Identify the "Disconnect"
After you've heard the feedback of your clients and target market, it's time to see how your company measures up to their ideals.
The reason you're considering a rebrand is because you know SOMETHING isn't working, you just may not know what that is yet.
Finding the disconnect between your current brand/logo and your target market is a crucial step to the remarketing process. What needs to stand out more? which pieces of your marketing are failing?
Lucky for you, failure is an opportunity for learning! Even the big companies like Apple and Nike identify holes in their branding each day; it's all part of building a consistent brand.
Recognizing the previous faults of your old logo will help you easily apply what you've learned to the brand-new logo that you roll out!
Give Your New Brand a Holistic Background
Even though it's fun to create and launch a new logo, it's not a decision that should just be made by pulling pieces of paper out of a hat. 
The new brand that you create needs definition and a background story behind it. 
Your story can have many things behind it: your company's values, motivations, projects, products, origin, future goals, and mission statements, to name several. 
All these features to your story will give clients and business partners a firm understanding of what your company stands for and why they should trust you with their business. 
Try to define as many details of your new brand as possible: if you chose light blue and yellow as your new colors…. why? Describe what the significance of those two colors and how it applies to your corporate mission.
The depth of your new brand will show customers the amount of thought you put into every decision. Each move you make for your company is done with precision and care, why should your new marketing strategy be any different?
Give Your New Brand a "Test Run"
Remember those client/target customer focus groups from before?
You asked them for their thoughts on your old brand, now it's time to ask for their feedback on your new look!
Witnessing their initial reactions to your new brand will give you an idea of the reaction you'd see during your launch. Not satisfied with their reaction? Ask them what tweaks they would suggest making to it.
Every rebranding presents kinks and adjustments that need to be made, this test run will allow you to fix those prior to the actual launch. Also, your client's feedback may have an idea that you can easily include prior to the launch.
Little improvements can make a huge difference in how your new brand is perceived once it hits the open market for the very first time.
Spread the New Brand Across the Board
Alright! You now have a new-and-improved brand with a story that rivals the Harry Potter series… now it's time to flaunt it!
Put the new logo on every flyer, social media profile picture, website space, and signage piece that you can get your hands on. Place the new mission statement on every bio and website subtitle within reach.
Heck, deck your employees out in swag with the new logo all over it… they'll love it!
Make sure your employees are up to speed on the new brand's logo, motto, color scheme, etc. More importantly, be sure to explain the story and thought process of the new brand to them so they can spread the word on the new venture.
Stand with Your New Brand
Be prepared for the long haul with your new brand. Push it out whenever you're given the opportunity, and back it up whenever you're questioned on it.
The only thing more important to a brand's image than its depth, is its consistency. You could have the best logo in the corporate world, but if you never push it out, how will new markets ever find it?
The focus is to "steady the marketing ship" when the times get tough. Even when you're not seeing great returns or copious amounts of consumer interaction, stand strong and continue to promote your brand. 
Companies that promote themselves on a consistent basis stay at the top of their customers' and prospects' minds. The pay-off is well worth the time and money investment.
This new brand is your baby, take it with you wherever you go and shout it from the mountaintops!
Get Started with Your New Logo Today!
Now that you have the step-by-step process laid out for your rebranding strategy, it's time to start coming up with ideas for your new logo!
You can find inspiration for the new design almost anywhere and apply it to a symbol that will be loved by you and your customers for years to come.
Use the Onlinelogomaker.com logo maker to start brainstorming for your new brand's aesthetic. 
This offers you an uncomplicated way of customizing logo ideas to your preference and allows you to save all projects for you to edit later.
---
No Comments