Back to homepage
7 Logo Design Tips for Your Nonprofit Agency
Posted on December 21, 2017 by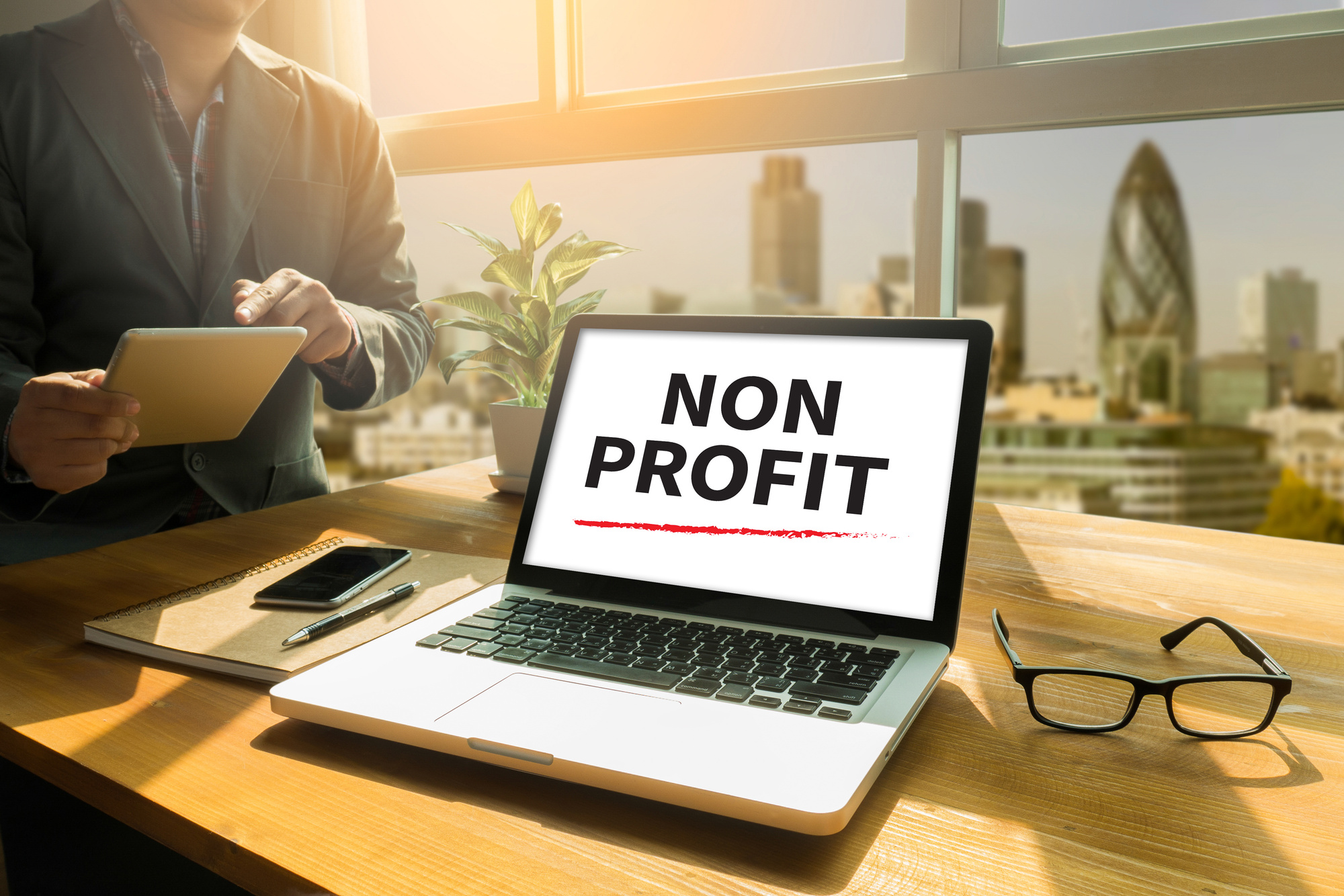 When people hear the word "brand", they tend to think of major businesses like Apple, Nike, or Coca-Cola. But the reality is, branding and brand awareness is important for any organization, including nonprofits. Many organizations like the World Wildlife Fund, the Red Cross, and Good Will are widely recognized across the world, and proving just how impactful branding can be.
A great way to spread brand awareness for your nonprofit is by creating a high-quality logo. Not entirely sure how to do that? In this article, we'll cover logo design tips for your nonprofit, so you can stand tall above the crowd and show the world how great your organization is.
What is a Logo?
A logo is a visual representation of your brand or nonprofit. It's a symbol made up of text and images that help customers identify brands they like and use. Its purpose is to help people understand what you do, what you stand for, and what you value as a nonprofit.
Your nonprofit logo will usually consist of these three things: the logotype, the brandmark, and your tagline.
Logotype
The logotype is your nonprofit organization's name. It's the text-only treatment of your nonprofit, which you can then use as a way of identifying and branding your nonprofit.
Brandmark
The brand mark is the visual communicates the elements of your brand that can't be expressed in words. It's made of up things like color, design, and symbols. It can take a while for recognition and recall for a brandmark, but if you do it successfully, it can really help people remember your organization.
Tagline
The tagline is the catchphrase you pair with your logotype and brand mark. It's where you can express the essence of your nonprofit in words, and it should stir a certain feeling in your intended audiences. It should tell a story, explain your nonprofit's offering, but most importantly, it should be short and simple.
Here are the basic functions of an effective logo:
It Makes You Stand Out from the Competition
The most important function of a logo is that it gives your nonprofit a unique look that makes it different from other nonprofits. This element is very important, especially if your nonprofit offers services like another nonprofit or is easily confused. When it comes to logo design tips for your nonprofit, making your logo different and memorable is incredibly important.
It Identifies Key Information About Your Nonprofit
Your nonprofit logo should provide people with important info about your nonprofit, like the industry you exist in and the services you offer. It should also highlight your base audience and your brand values. So, when thinking about logo design tips for your nonprofit, think about how you can visually communicate this key information to people.
It Builds Brand Recognition
Your nonprofit logo needs to leave a visual impact on people, so that they'll remember your organization and what you do long after they see it. Logos are great for creating strong visual associations with a business, and that association helps people keep your nonprofit in their mind.
Logo Design Tips for Your Nonprofit
Now that you know what a logo is, and how it can help your nonprofit, you can start working on your own! Here are some important logo design tips for your nonprofit.
1. Focus on the Unique Elements of Your Nonprofit
Even if your organization's cause is broad, you should focus your energy on what makes it different from similar organizations. Try to come up with a short and specific description of that element, and then cut that description down to two words. By doing this, you can keep the most important ideas in mind when creating your logo.
These words should drive the visual elements of your logo, such as the images, color palettes, and typography.
2. Make it Memorable
The key to memorability is making a logo that is simple, unique, and easily recognizable. This means you should choose an easy-to-read font, use sharp colors, and have a clearly thought out design.
Before you make your logo, you should look at other logos of similar nonprofits, and develop a strategy for making it memorable. One way to test your memorability is to people your logo for fewer than 10 seconds and then see if they can re-draw it with relative accuracy. If they can't, odds are your logo design isn't memorable enough.
3. Use Color Effectively
Colors have a psychological habit of sparking emotions and associations in peoples' brains, so your color palette should be tailored to the response you want to stir in people. When making your logo, think about the basic ideas and qualities of your nonprofit and cause, and reflect on what colors may speak to that best.
Here are some colors and what emotions and associations they spark in people:
Blue: trustworthiness, tranquility, medical nature,
Red: boldness, urgency, sexiness
Yellow: optimism, youth, clarity, invention
Green: nature, relaxation, growth
Orange: energy, creativity, friendliness
Purple: spirituality, wisdom, luxury
Black: power, precision, sleekness
Pink: femininity, tenderness, romance
White: cleanliness, simplicity, purity
Borns Group, a nonprofit that provides fundraising solutions, uses blue and white in its logo. These colors communicate simplicity and trustworthiness, which are important in their field of work.
Regardless of the color you pick, you should always keep adaptability in mind. Your nonprofit logo should be able to be easily adapted to a variety of mediums, from business cards to billboards. You should also think what this logo would look like on t-shirts, how it would appear on black-and-white flyers, and how colors can affect printing costs.
4. Make It Adaptable
When making a logo for your nonprofit, you should always keep adaptability in mind. Your nonprofit logo should be able to be easily adapted to a variety of mediums, from business cards to billboards. If your logo has tiny print size or a lot of text, it'll be difficult to read online, and if it's overly complex or detailed, it won't scale well if it's enlarged.
5. Make It Lasting
The last thing you want is to make a logo that looks out of date after just a few years. You should aim for a classic design that will look good over time rather than chase after trends. You can make it long-lasting by working with a designer to create a logo that is simple and clean enough to age effectively.
6. Balance Design Elements
Whether you're using illustration or typography, you need to make sure the design elements of your logo are balanced. If your logo is too cluttered, audiences will be turned off and be less likely to remember it. By balancing white space and giving all the design elements equal weight, you can make a design that is visually balanced and striking.
7.Embrace Key Logo Design Elements
While a nonprofit logo is a unique kind of logo, you should still follow best practices for general logos. Here are important design principles you should keep in mind:
Simplicity
Versatility
Timelessness
Memorability
Originality
Storytelling
Scalability
By implementing these logo design tips for your nonprofit, you can make a truly standout logo for your organization.
Final Thoughts
Crafting the perfect logo isn't easy, especially if you're a nonprofit with limited time and resources. The great thing is that there are free logo design tools you can use to bring your dream logo to life!
Are you a nonprofit looking to create your first logo? Are we missing any logo design tips for your nonprofit? Let us know in the comments!
---
No Comments