Back to homepage
7 Travel Logo Design Trends To Watch For In 2018
Posted on December 14, 2017 by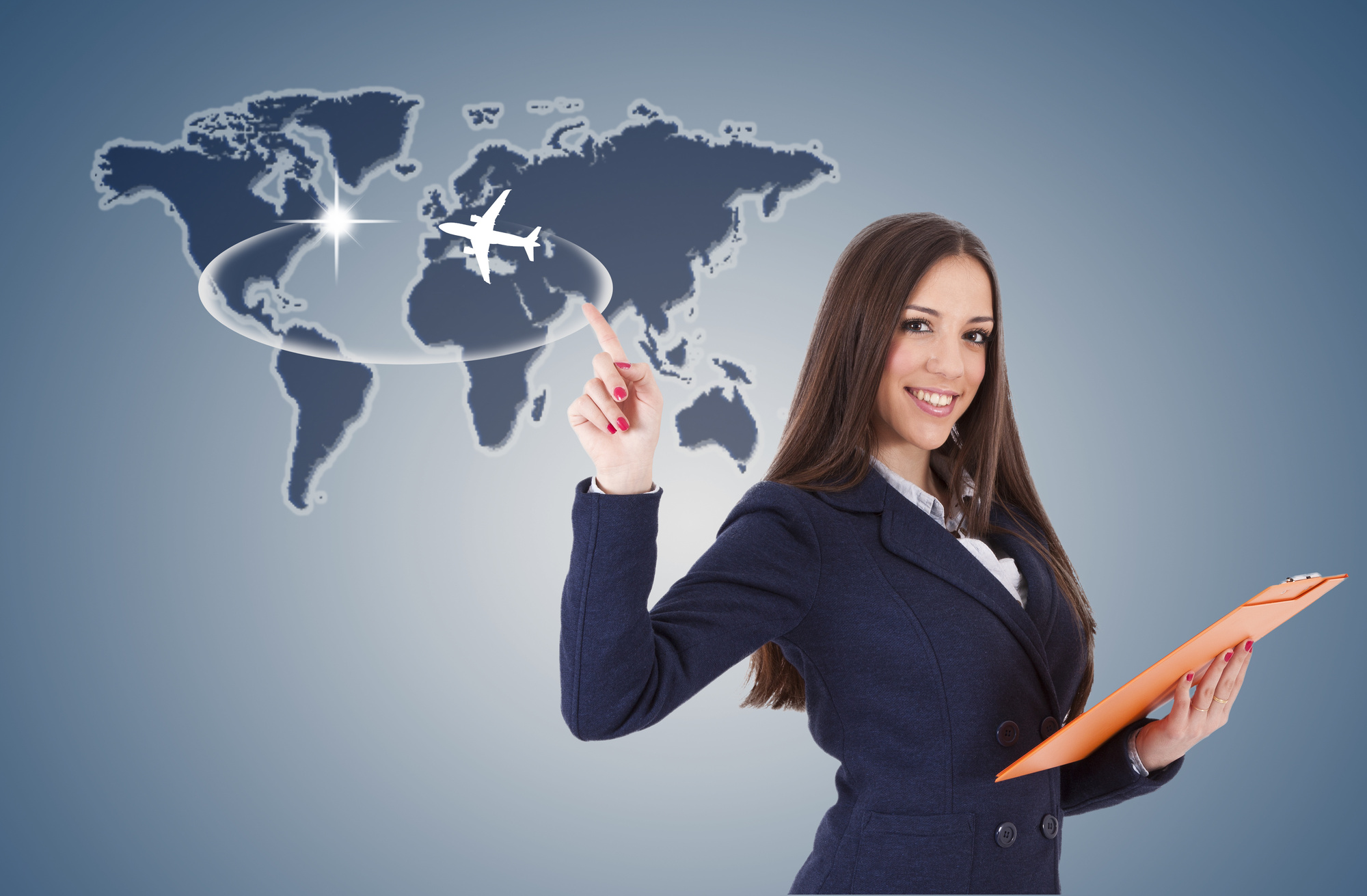 The travel industry is blowing up right now.
As a business owner, there are many opportunities to invest in opening hotels and hostels or fund the next best travel app.
Whatever route you take, though, be sure to take your time when it comes to your logo. A strong travel logo design is crucial to your overall brand and marketing strategy.
Without it, you risk losing consumers from far and wide to your competitors.
Here are 7 travel logo trends to keep an eye on in 2018.
1. Simplicity
Simplicity will always be king of logo design.
No matter how fun or funky you want to get, your logo has to be timeless.
Keep this in mind as you look through the rest of creative ideas set to make waves in 2018.
Pick one or two to focus on, instead of trying to use as many tactics as possible. This will ensure you have a stand-out, yet classy, travel logo design as the final result.
Plus, it will be easier to use your logo in digital and print marketing.
This includes anything from your website to a watermark on a social media photo and business cards to company apparel. Basically, you want your logo to translate well anywhere you put it.
Keep it simple, and you're on the right track.
2. Yin and Yang
The yin and yang symbol fits perfectly into the conversation when talking about simple, timeless designs.
But, it doesn't always have to be the black and white image that first comes to mind.
Many companies are using the classic original as inspiration for their logo.
This results in designs that are slightly contrasting, yet totally in sync.
Such a visual experience happens by blending two elements into one, using a set of distinct colors, or incorporating a mirror effect – all of which can be seen in yin and yang.
3. Rising Color
Not sure which of your brand colors to use in your travel logo design?
Consider just using one and giving it a bit of gradient feel. That's the easiest way to understand a rising color approach, although it tends to blend better than a typical gradient.
A rising color is all about creating depth.
It can make a logo significantly more interesting, and express a bit of personality, too. This doesn't always have to be vertical, either.
Rising colors work well on a horizontal scale, or in a curved or diagonal path.
Play with each option until you find the best fit.
4. Shadows and Fades
Instead of working with different color scales, you might be more interested in shapes.
If so, shadows and fades are a must for your 2018 travel logo design strategy.
These are a fun way to spice up a basic design. They create texture and grab interest much better than a plain two-dimensional approach.
Shadows work better with shapes than with text. Otherwise, you risk making your company name or tagline hard to read. Stick with lines and curves for the best shadow results.
Fades, on the other hand, work the other way around. They go beautifully with text.
Use them at the start and end of a word or on the endpoints of each letter. Maybe play with the sides as well.
5. Text Boxes
Speaking of text, if you don't like the way a fade looks on letters, try a text box.
In fact, you can use this as the basis for the entire logo, not just the wording.
Text boxes give your travel logo design a modern feel.
If you're about to open a high-end resort or a group of villas in Corsica, this might be up your alley. Or, consider using this tactic for a new restaurant in an art district somewhere.
The box creates a bold feel many travelers will appreciate. Give it a chance and consider your target audience as you work it in.
6. Microline Groups
Instead of the crisp edges of a text box, maybe you'll appreciate the aesthetics of microlines.
Microlines are groups of small, repetitive lines. They typically flow in the same direction, although you can combine a few different groups of these in one logo.
The point is to create a flow.
These lines offer a stunning visual that's hard to match with other design elements. They're unique, intriguing, and just enough to catch the eye without being over-the-top.
Keep all your lines one color or add a bit more creativity and use a contrasting effect. If you can't decide which way to go, think of the overall feeling of your brand.
One color expresses unity, stability, and power.
Multiple shades can be a hint of the fun, outgoing feel you're trying to establish.
7. Overlays
Last but not least, don't hit "save" on your travel logo design until you try an overlay.
Overlays are a way to bring two shapes or letters together. This doesn't have to be a complicated look. In fact, it works best when the merge looks almost natural.
You can do an overlay with two or more elements of the same shape. The Olympic Games' logo is probably the most well-known example of this.
Or, have some fun and try this out with different kinds of curves and lines.
Think of letters you can bring together to make your company name stand out. Maybe create a background for the name with various kinds of shapes merging into one.
Create Your Top-Notch Travel Logo Design
2018 is quickly approaching, which means you need to be on top of your travel logo in time for your brand launch.
Take your time while creating your logo, and be willing to take risks.
Even if you don't end up liking the way one of these trends looks, there is bound to be a fit for you somewhere on the list. Go through each choice and see what works.
The result is sure to be a logo not many competitors will be able to stand up to.
Ready to get started?
Click here to create your custom travel logo design.
---
No Comments