Back to homepage
8 Simple Tips to Make a Memorable Cannabis Logo
Posted on October 03, 2018 by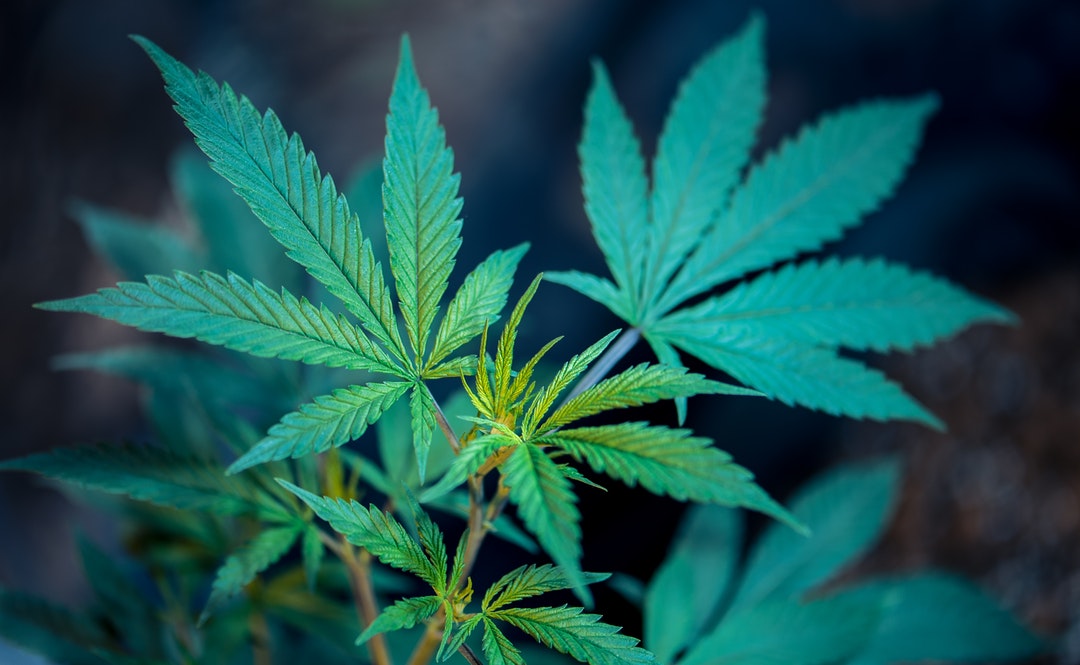 Creating a memorable logo is one of the most important aspects for any new company trying to stand out in a competitive marketplace.
This is especially true in newly developing industries because no brand stands out in the minds of customers.
In the cannabis industry, the worst companies will make an obvious and boring cannabis logo that just uses an overused image, such as the marijuana leaf.
If you want a great logo that stands out, follow the steps below.
1. Simplify Your Brand
We get it. You love your company and believe in the product or service. But potential customers don't know anything about it and will compare you to your competitors during their searches.
If your company just comes across as a company that does/sells "cannabis stuff", it won't be nearly as effective as a competitor with a direct message.
For example, imagine two companies make edibles. Company A's logo is a graphic illustration of the cannabis leaf while company B's logo is a chef holding a cookie with a cannabis leaf on his apron.
Neither logo is particularly original, but at least with company B, it's obvious they sell edibles. Potential customers will instantly understand what they offer and will see company B as a specialist rather than a general cannabis store. The more info you can communicate in the logo the better.
But before even sketching your logo, make sure you can condense what your company offers to its customers down to just one or two words.
Even if it's abstract like "relaxation" or "comfort", these will help inform the look and feel of your design.
2. Understand Your Customers
Another mistake new companies make is to generalize their customers. E.g. "our customers like to get high for both medical and recreational purposes."
This statement is too obvious and applies to almost every cannabis company. What is it specifically that customers will get from your company that they can't get better anywhere else?
Is it the variety of choice? The quality of ingredients? The safety of your products? Once you narrow this down, you can then start thinking of your customers in a more specific and personal way.
For example, if your company is focused on the safety of your products, you will describe your customers as "people new to cannabis who are both curious and anxious about trying it. They are tired of pills and medicine and want to try something new but they are afraid of 'bad trips'."
This is a far more in-depth belief about who your customers are that will not only shape your logo but the entire way your company communicates and talks about itself to others.
In this example, a logo that looks more medical and professional may be better suited than one that looks casual and fun.
3. Search the Internet
Once you have a good idea about what you want to communicate, start searching the internet for existing logos and images for inspiration.
This is essential to make sure you don't copy another company and also to ensure your logo will be truly different and stand out.
A good method is to save images and logos you like while making a note about what it is you like about it. From the color scheme and simplicity to the art style or the font, whatever stands out to you probably stands out to their customers too.
It's important to know that it is perfectly normal for professional designers to draw inspiration and use elements from different logos to make their own.
The end result just needs to be unique and communicate what your company offers.
4. Create a Table
A good technique to help you think outside the box and create something visually different is to create a table that lists all the most important elements of your company.
For example, the edibles company could make individual columns with the headers: Cannabis, Food, Healthy, Safe, Delicious, Relief.
You then try and find (or draw) as many different images and words to represent that element. At this stage, there are no 'wrong' or 'stupid' ideas because you never know when a dumb thought could inspire something interesting. Just do as many variations as you can.
The point is to help you see that there are many different ways to represent the same thing and the more time you put into this step, the more options you will end up with.
5. Start With Pencil and Paper
Most of the world's top designers will still start all their preliminary ideas as rough sketches because it is easy and fast.
You can start something, hate it, and start drawing something else. You can sketch minor improvements and variations quickly without worrying about quality.
You may even come back to the design you hated later and think of an interesting way to improve it.
When you make something on a computer, it's too tempting to see it as the final design and minor changes can sometimes take much longer than you expect, which wastes time. You're also tempted to delete designs you don't like to keep the page clear, meaning you may miss out on a cool idea later on.
Once you have some sketches you want to try out, you can follow our tutorial to learn how to make your own logo.
6. Play With the Components
When designing a logo, it's normal to get stuck on a few concepts or ideas and struggle to come up with something else.
When this happens, it helps to try changing how you approach the design as a whole by breaking it into components to change or combine.
For example, some logos are a design with a relevant font spelling out the company name. Other logos bring the company name into the design itself. Some even combine this by involving the design into a letter (often the first) within the name. Others are purely a unique font style that speaks to the overall tone of the company.
Try different combinations or leaving everything the same and changing just one thing. This will help you create more designs and options to work with.
7. Make it Scale
In our digital world, there are endless screen sizes people will view your content from. Because of this, website designers have created responsive sites that can shrink to mobile or enlarge to a PC without the design and spacing of the content being cut off.
From this movement, companies have begun creating logos which can be both long and short.
The easiest example of this is McDonald's. When they have space they can show the entire McDonald's name spelled out. If they want to save space, however, the logo can get smaller until it changes to just the recognizable yellow 'M'.
This is effective because it prevents you from making a logo that is too complicated. The more simple it is, the easier it is for people to remember.
8. Show Your Cannabis Logo to Others
It's perfectly normal to spend so long thinking about something that you end up with designs which make perfect sense to you but are completely lost on others seeing it for the first time.
That's why you should make three to five options and show them to as many friends and family members as you can.
Don't explain the logo at first, so you can get their genuine initial reaction and thoughts.
It will likely reveal problems you never thought of or even new ideas to improve what you have. Just make sure to only make changes that came up multiple times. If only one person didn't like the color then you don't have to change it if you don't agree with them.
Ideally, you will be able to show your logo to a stranger and they will be able to tell you a roughly accurate depiction of what your company does or offers.
Have Fun With It
The creative process is both fun and frustrating. When coming up with your cannabis logo, just remember that there's nothing wrong with being stuck or feeling like your ideas are terrible.
Often, those moments are the best time to try something stupid and silly to help remind you to have fun. And you never know, that cannabis leaf punching a bear in the face may spur an awesome logo idea.
However, if you're concerned about your design skills, read our blog about paying for a designer.
---
No Comments