Back to homepage
8 Social Media Solutions for Your Logo
Posted on May 16, 2018 by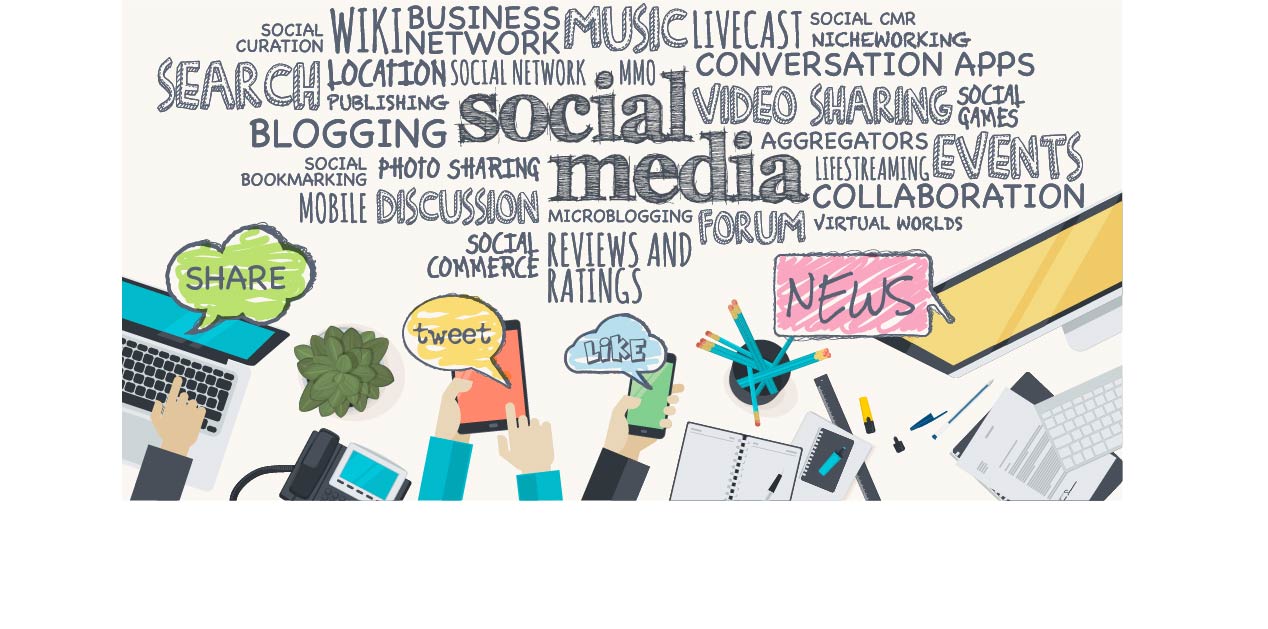 Your logo should be social media-friendly. Here are social media solutions for your logo that you can use.
Your logo is the face of your company. If it's catchy enough, it will create a positive impression and stick in your customers' heads.
You, too, can share your logo on social media with the world. It's not too much to ask.
Here are 8 social media solutions for your logo:
1. Have a Symbol-Only Version of Your Logo
So you've come up with a beautiful, dynamic logo. Now, it's time to simplify your logo into a symbol.
Having a trademarked symbol makes it easier to share on social media.
You can use the symbol as a social media profile picture. Meanwhile, you can use your bigger, non-symbolized logo as a cover photo.
Your symbol can resemble your photo or look entirely different. However, it's best to leave "hints" of your logo in the symbol so people can recognize both.
When creating images of your logo, keep the following in mind:
2. Use PNG Logo Files
You want your logo to show up clearly at every size. Using PNG logo files is important.
PNG files are easier to resize. These images do not get all pixellated and distorted when resized.
JPEG images are no good for logos. They tend to get pixellated when resized.
You want to keep the social media platform in mind when uploading your logo onto it. No matter what, always do the following:
3. Stay Consistent: The Most Important of Social Media Solutions
Consistency is important. You should be using the same logo for all social media channels you use.
Be sure to keep your logo the same, color scheme and all, across all social media platforms.
You should also use the same fonts and sizes for your logo on every social media platform.
Be sure to position your logo the same way in all of your images. This will help you claim the image as belonging to your company. The social media user will make the connection quickly.
You want customers to draw a clear connection between your brand and the logo. Using different logos for different social media outlets will only confuse your customers.
Speaking of consistency, do the following as soon as possible:
4. Test Across Devices and Social Media Platforms
You should be testing out your logo on every social media platform you use. You want to know how it looks so you can confirm your logo's appearance on every medium.
You'll also want to test out your logo on your mobile phone as well as a regular computer. You want to make sure your logo is flattering everywhere it's posted.
Send your logo to your friends and ask their opinion on it. A little bit of honesty can go a long way.
If you didn't use a PNG file, your logo might look slightly different on different social media platforms. It might also look different on the web or mobile versions.
5. Get Creative With Fonts
Creative fonts help your logo stand out. These fonts can be so unique, they're connected with your brand alone.
The fonts you choose convey messages about your brand. Your font should never be too hard to read so people can pick up on these messages.
Choose no more than three fonts and use them in your social media profiles. This helps your customers recognize your brand easier.
For more recognition, use the typeface most commonly associated with your brand. Your logo is counting on it.
Your fonts aren't the only thing you should pay attention to:
6. Use Your Brand Colors
Your logo design should contain your brand colors. These brand colors make a statement on your company's behalf. They convey the personality of your company.
You should choose two to four colors and work with them consistently. This will help your brand stand out. Study the psychology of color and learn about how colors evoke certain emotions or thoughts.
Your social media profile should also integrate these colors. This helps social media users make the connection between your brand and the content they're looking at.
People will judge your company by the colors it uses. According to one color marketing study, around 90% of the snap judgments people make about your products and brand will be based on the colors you use.
You should be using these colors in ways that make them stand out on your profile and your logo. Incorporate these colors into the images you share on social media. That will also help social media users make the connection between your brand and the content.
7. Take Advantage of Catchy Images
Edit your logo onto images that your audience will remember. Pictures of people wearing your logo, your products, or scenic surroundings are especially popular.
Using visuals is one of the social media solutions that are necessary for social media success. You want as many people to like and share your content as possible. Using catchy images makes this more possible.
Social media posts with visuals get 94% more shares than social media posts without it. It's important to incorporate your logo into images whenever possible.
You can use different images for different social media platforms. However, make sure all the images fit your brand. Incorporate your logo or your brand colors for increased brand recognition.
Be sure to pay attention to the colors of the images you use. Vibrant colors pop out and attract more people. Black gives your brand a more sophisticated feel.
8. Make Your Logo Available On Every Social Media Platform
This is the most straightforward of the social media solutions here. You want your social media presence to be as big as possible. Your logo should be highly visible on all of them.
When people search for your company, they should be able to see your logo immediately. Your logo is one of the first impressions they'll make of your brand.
Set your logo as your main profile picture on all social media platforms. This will help social media users recognize your brand and the official account you're using.
Your company should establish official accounts on Twitter, Instagram, Facebook, Pinterest, YouTube, and more. All of these accounts should be updated regularly with fresh content. Your logo should be placed wherever possible.
Add personality to your social media posts. Don't make your posts sound too corporate or impersonal. You can do this while sneaking your logo into the post with an image.
Use Your Logo Wisely
Your logo can take you far in the world of social media. These social media solutions will help you share your logo and your brand with the world.
With social media, your brand and business can expand beyond your wildest dreams. And it all starts with your logo.
---
No Comments