Back to homepage
Our Favorite Logo Ideas for Funny T Shirts
Posted on March 28, 2018 by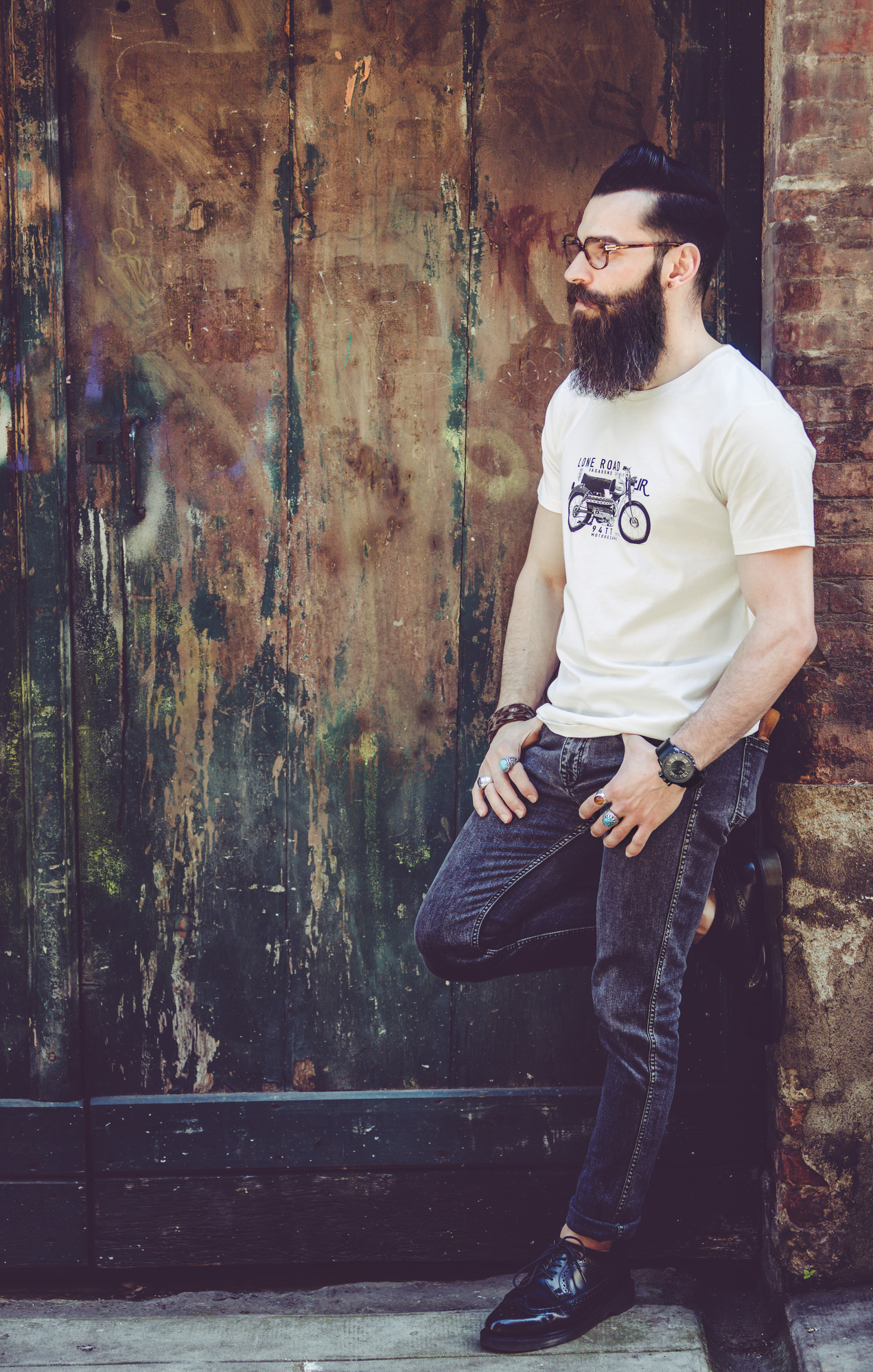 With the online original design t-shirt industry making over $441 million of revenue in 2017 – a 9.5% annual growth since 2012 – it's a great idea to get your cut of the cloth.
A booming business enterprise, t-shirt printing can be incredibly lucrative if you stand out and do it right. You can have a brand everybody knows, choose a niche that has mass appeal, or you can be funny.
That last one is what the majority of companies should focus on; if they want to be successful, they need to market funny t-shirts.
The best way to do this is through funny logos. For certain brands, this will be their bread and butter. Here are some of our favorite logo ideas for funny t-shirts.
How Can a Logo Be Funny?
There are two ways:
Funny ha-ha, where the logo is a joke or riff off another famous logo;
Funny clever, in which the logo doesn't really convey a brand but instead plays with the idea of what a t-shirt is.
Oftentimes, these two can merge into one awesome logo. Below, we'll show you both versions of funny t-shirts as well as combinations.
Basically, in order to be chuckle-inducing as a t-shirt brand, you have to have a pulse on your audience and the big issues of the day. Whether you're catering to Millennials, hitting home the sports niche with current winners and losers, or using the Backpack Kid Meme to your advantage, you want to be relevant and tasteful.
If you get both things on your side, you'll be profitable with your t-shirt business.
Our Favorite Funny T-Shirts with Logos
Classic Logo T-Shirts
Sometimes it's best to stick with the famous brands.
If you can safely use the original brand logos of high-end companies like Coca-Cola or Guinness, it's sometimes subtle humor that wins out. For example, this site gives you access to old-school logos. This "blast from the past" vibe provides a different breed of humor. Those who remember the good old days will get a kick out of these kinds of logo shirts.
Pun T-Shirts
A step past the classic logo, punny t-shirts can either take a well-known brand logo and alter it to the original brand's benefit, or the logo can be a simple quote with a complementary image.
This is where being relevant is really important. Using a famous quote or image that is neither retro or fresh is funny t-shirt sabotage. Go for timeless phrases or fun photos and throw them onto muted color shirts. You'll thank us later.
Clever T-Shirts
Lastly, if you don't want to assimilate with another brand, quote, logo, or image, then go all-out and design your own clever t-shirt.
What does this look like?
Well, you could create your own pattern for an ugly Christmas sweater. Or, print a tie on a t-shirt. Or, have a t-shirt where if someone is wearing it and they put it over their head, viewers see another image on the inside of the shirt.
Printed gun side holsters, a "Baby Loading Please Wait" sign with a loading bar, and the body of a baby for an adult t-shirt create illusions often deemed as clever. These shirts are not just funny – they're fun. Seriously consider these types of funny t-shirts for your print design.
Ready to Create Your Own Funny Logo?
Hopefully, these ideas for funny t-shirts give you enough creative inspiration to make your own hilarious logo. If you're ready to get started on your logo, check out our unbelievable online logo maker tool.
---
No Comments