Back to homepage
9 Fashion Logo Meanings Exposed
Posted on June 27, 2018 by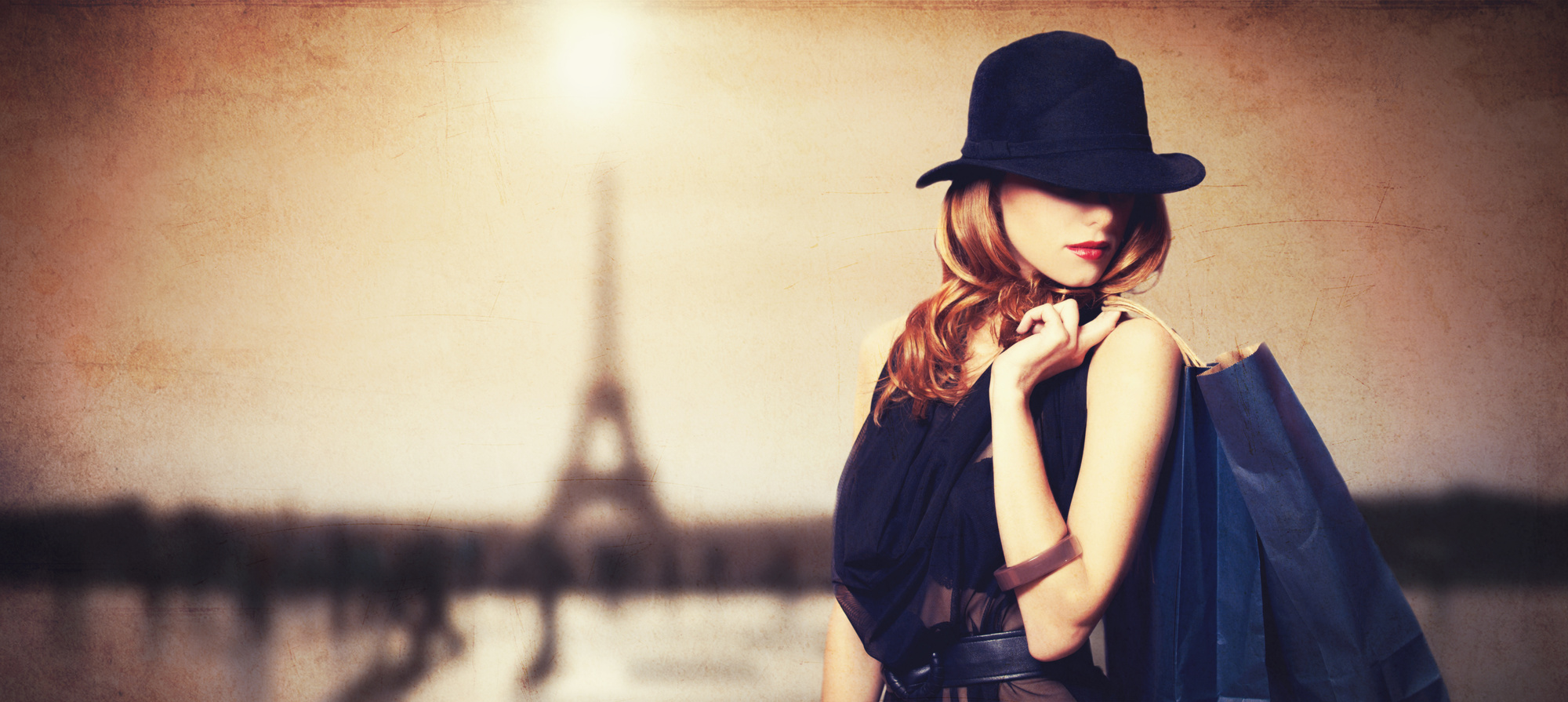 Have you ever looked at your favorite clothing store and wondered, 'what does this fashion logo even mean?'. Well, during this article we're going to expose the stories behind nine of these fashion house logos.
That way you can know with confidence the background of the logo you're proudly displaying on your clothes.
They say it only takes customers ten seconds to judge a brand's logo. However, we can only assume this applies when the consumers aren't in possession of the full facts. We wonder whether it'll still take you ten secs to form an opinion after hearing what we have to say.
So, with that in mind, let's dive on in!
1.) Versace
As some of you may already know, the scary looking woman in Versace's logo is Medusa. On the face of things, this seems like an odd choice.
However, it's her transformation from something horrific into the goddess Athena that inspired Gianni Versace's logo. This was a shrewd move on his part because it evoked a sense of fascination with the brand, as well as an air of authority.
It's believed that Donatella Versace said that the logo came to be because whoever falls in love with Medusa, can't go back! Hence, suggesting that the brand would have the same effect on its customers.
This notion's kinda creepy, but intriguing at the same time. A clever bit of branding if ever there was one!
2.) Chanel
One of the myths behind Chanel's logo is that it represents the relationship Chanel had with a man called Boy Capel. Rumour has it; he was the love of Chanel's life, and he funded her first ever boutiques.
However, there was never a formal business contract made between the two of them that bound them together. Likewise, no marriage certificate ever solidified their relationship.
Hence, the double C logo is supposed to reflect the fact that Chanel and Capel spent their lives overlapping but never fully facing one another- which is why the C's are positioned back to back.
3.) Rolex
We love this one.
Rolex's logo is an extension of their slogan; "A Crown for Every Achievement."
What a lovely tribute to self-confidence, self-motivation, and perfectionism. Naturally, these three characteristics are things most of us strive for!
4.) Alexander McQueen
Now, this logo may seem deceptively simple. However, by placing the 'c' inside the 'Q,' they're hinting at the potential for the brand to grow. Hence foreshadowing the powerhouse this fashion brand's become.
5.) Hollister
For those of you who don't already know, Hollister's brand's based on a character called John M. Hollister. However, this guy is entirely fictional!
This boy was said to of spent his days surfing and chilling at the beach. So, as an adult, he opened a store in California and named it after himself.
This was a smart piece of marketing because this fictitious story generated interest and made the brand stand out from its competitors.
6.) Nike
The Nike "Swoosh" is internationally recognized and donned by thousands of Nike fans across the world.
This logo was designed by Carolyn Davidson, a graphic design student studying at Portland State University. It's rumored that the founder of Nike, Phil Knight didn't particularly like any of the designs Davidson came up with.
However, as they were running out of time he selected the "Swoosh" and said; "I don't love it, but it will grow on me."
Little did he know that this logo would eventually achieve global recognition!
At the time, Caryln earned $35 for her original designs back in the early 70's. However, she later received considerable stock options in the company once the business took off.
7.) Superdry
Have you ever wondered what the Japanese characters mean on their logo?
Well apparently, they say: "kyokudo kanso (shinasai)," When translated, this says 'maximum dry,' followed by the word 'do' placed in brackets.
From this, we can assume this is a weak attempt at writing 'Do Superdry' in Japanese.
It's funny to think of corporate geniuses crowding over a Japnese to English dictionary trying to work it out for themselves, without hiring a consultant with real knowledge of the language!
8.) Air Jordan III
Did you know the logo used for these shoes was taken from a still photograph,? Jordan wasn't even dunking!
He was standing and jumping with his legs apart. There was no running and taking off involved. Instead, it was a glorified ballet move with a basketball!
Needless to say, however, they managed it. The logo looks fantastic! It's just funny to think of how this logo was staged.
9.) Lacoste
You might know this already, but the Lacoste alligator came to be because of the tennis player, Ren? Lacoste. He was the world's number one player between 1926 and 1927 and was nicknamed "The Alligator" by the press.
He got this tag because Lacoste had a bet going with the French Davis Cup captain involving an alligator skin suitcase.
However, when he came back to France, the alligator became a crocodile, and the tennis star became famously known as "the Crocodile."
This triggered a friend of his to draw a crocodile for him, of which he embroidered on a blazer. Then he wore on the tennis court to make a statement!
Has This Article Changed Your Opinion of Your Favorite Fashion Logo?
We hope you enjoyed this article. If any of these backstories inspired you to create your own fashion logo, please feel free to check out our blog, for a few handy hints and tips on the topic.
Over there we discuss everything from creating a logo when you're on a budget to executing logo redesign. Enjoy!
---
No Comments