Back to homepage
9 Unique Real Estate Logo Ideas
Posted on March 11, 2018 by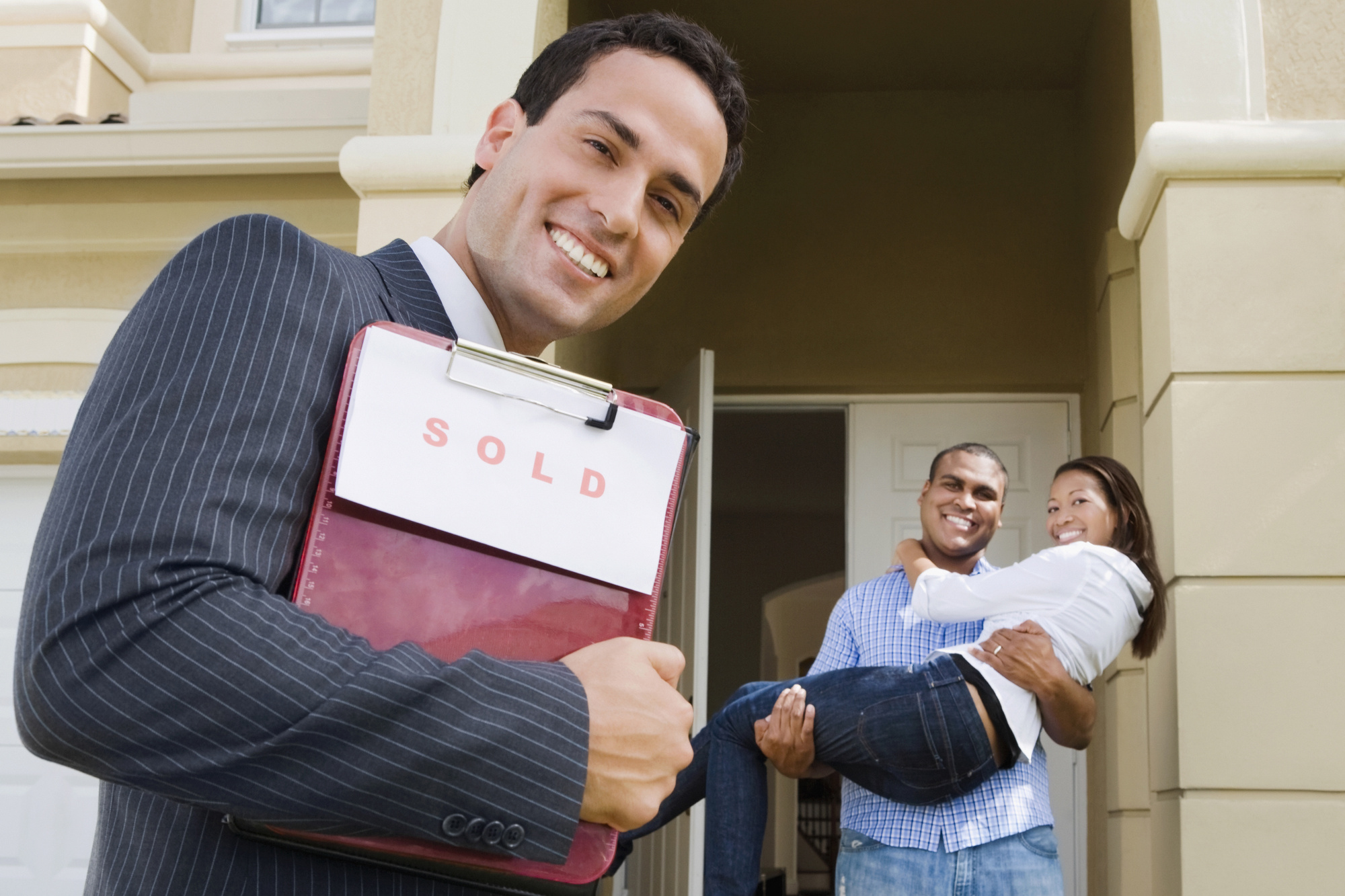 With over 2 million real estate agents in the United States, the competition is fierce. It's more important than ever to set yourself apart from every other real estate agent around.
Which is why branding is so important. Part of an effective branding strategy is having a logo so clients can easily recognize you.
But you need to make sure your logo is unique. Here are some great real estate logo ideas to help get you started.
1. Use Color
When you're looking for real estate logo ideas, what colors you want to use should be the first thing you think about. Colors are extremely important as each color conveys a different meaning.
Don't go overboard on using colors. Too much and it will be confusing to people. You want to choose one or two colors that represent your brand best.
Try not to use colors that are trendy. Your goal is to create a logo that has lasting power.
It's also possible to make a huge splash just by using black and white images.
2. Think of Symbols Outside the Home
When people think of real estate logo ideas, most think of using a house or some type of a dwelling. Except, that's not really very memorable.
Instead, try using a symbol that might stick in people's minds a bit longer. Geometric shapes would work well for the real estate industry.
Another way is to use images from nature to still convey a homey feeling without using an actual home. You could also use symbols from within the home as well.
Get creative and use symbols that symbolize who you are as a brand.
3. Make it Timeless
Your goal for creating real estate logo ideas is to find something that will stand the test of time. While certain trending ideas are useful, you don't want to have to come back two years later and create something new.
Rather, try to find a logo that can be tweaked if it needs to be updated. The Quaker Oats brand has been using a Quaker on their cereal for over a century.
When they finally did some updates, it actually took them years of careful crafting before they made the changes.
4. Stick With Your Name
There are two options for real estate log ideas when you use your name. You can use your initials and design a really great monogram logo.
It's perfect for people who either have very long names or difficult names to pronounce. You can also get creative with the various types of fonts and sizes that are available.
You can choose to use the monogram and another symbol or just use the monogram itself.
You can also choose to use your full name. Again, there are a variety of font styles and sizes you can use.
The best part is that your name will never go out of fashion. If in the future, you do need to make some updated changes, a new font can give you a whole new updated look.
If you do decide to go with a monogram or use your full name, make sure you're fully committed to using your name for the rest of your career. Meaning, if you get married and take the other person's name, you'd have to change your logo and branding strategies.
5. Make Your Real Estate Logo Ideas Fun
Buying or selling property is stressful for owners and buyers. Which is why it's a good idea to create real estate logo ideas that are fun.
If part of your brand is that you make finding a dream home a fun and inspiring experience, then use symbols or artwork that show off your fun side.
Nike uses a swirl for their logo. It has nothing to do with running or shoes. But it does leave a lasting impression on people.
6. Keep It Simple
Whatever you do, keep your real estate logo ideas simple. Do not overcomplicate it.
You're trying to gain a positive first impression with people. You do not want to confuse clients.
Sometimes you'll see a company doing an advertising campaign that's so outside the box that it leaves the viewer confused. That doesn't help boost sales.
Instead, be creative but keep it simple.
7. Use a Slogan
A great slogan is one avenue you can take for your real estate logo ideas. A slogan is memorable and will always be attached to you.
Take the slogan, "looking out for your next move." It has two meanings and is memorable. When a client is looking at Boise ID homes for sale, they now know who to call first.
Don't make the slogan too long or complicated. A simple sentence that's memorable and witty is enough.
8. Most the Most Out of Negative Space
The information on your logo doesn't need to take up the entire space. Instead, leave some room for negative space.
You can actually do a lot with negative space. Take the FedEx logo, for instance.
Their use of negative space is so ingenious that most people don't even realize they're seeing an arrow in the "Ex" part of FedEx. Hidden images are fun and creative.
It's subtle, yet powerful.
Negative space also forces the eye to be drawn to whatever is there. You could create a very simple logo with so much negative space that people have no option but to see your logo.
9. Active Versus Passive
Real estate agents are extremely busy. You're always on the go.
Your real estate logo ideas can incorporate your active lifestyle into your brand. A bird in flight can show that someone is on the move.
You could even use a photo of a home that looks like it's in motion.
You might also consider using a passive type of logo. That would convey that once you sell a home, the resident is there forever.
Make Your Free Logo Now
Don't wait to set yourself apart from your competition. Get started making a new logo for yourself now.
It's easy to get started. Check our tutorial that shows you how to create your own logo.
---
No Comments