Back to homepage
Why Logos With Hidden Images Work
Posted on March 01, 2018 by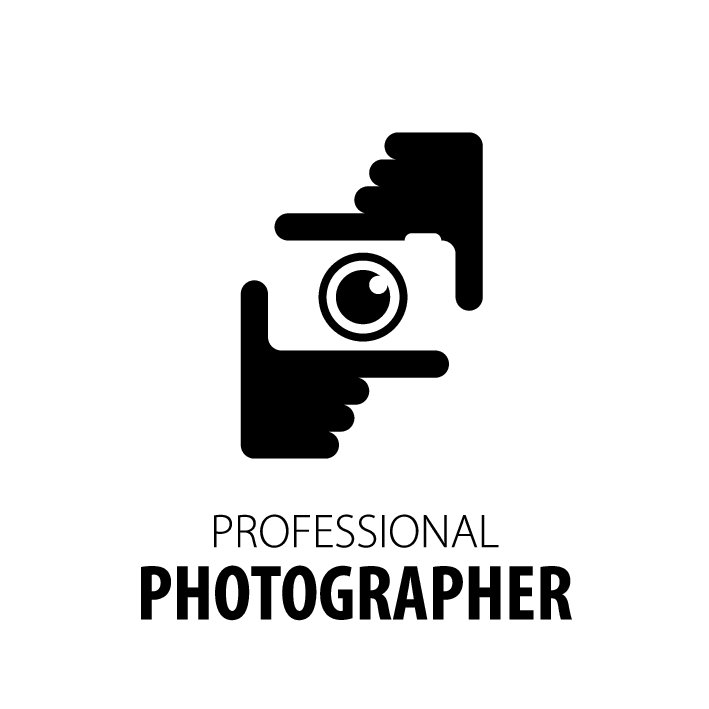 Ever saw the arrow hidden in the logo for FedEx or how the Amazon logo points from A to Z? Hidden images like this can add a dash of ingenuity and style to your own business logo.
Logos is what identifies companies and sets them apart from others. It makes them memorable to customers, especially if their logo is creative and smart. Some of the most iconic brands in the world have creative logos with hidden messages that most people miss.
If you want to make your brand more memorable, you can try making a creative logo. Hidden images within it work because people know that you put in more effort and thought. It makes you look more trustworthy and fascinating to your audience.
Let's discuss why logos with hidden images work.
Logos with Hidden Images Reveal Your Brand Identity
This is the common reason behind making logos. It's imprinted in your products, business cards, and websites. Your logo communicates your ownership and it helps tell your audience who you are–the product or service you sell and the things you offer to them.
Taking it one step further, using a logo with hidden images makes your brand identity look more intelligent and creative. Making a play on your logo with a hidden image that represents your service makes customers think that your brand is for smart and perceptive people.
It Distinguishes You from Your Competition
A lot of companies these days use a certain set of symbols that represent their business or industry. For instance, the most common logo for pizza places is an Italian chef with a tall white hat and a wide smile. Dare to be different with your logo and stand out from other businesses that offer the same services.
If you use a good logo with hidden images, it helps other people recognize you more. A good example is Cheeba's, a cannabis website that doesn't use the usual cannabis icon as its logo. Instead, they have a cool green Cheetah mascot with a heart symbol hidden on its snout.
It Makes Your Audience Loyal to Your Brand
Most companies change their logos from time to time. They do it for several reasons–updating their look or reflect a change in their business. What you need to understand is that most consumers don't like it when companies do this often.
You need to make people feel accustomed to your logo for them to become more loyal to your brand. Having a logo with hidden images adds another layer to your brands. Some customers feel more privy to your brand when they discover the hidden image on their own.
You Can Place It Everywhere
When you make a logo with hidden images, you can place it on your products, websites, and social media pages. You can make it into a social marketing campaign, asking your customers to share your logo if they found the hidden image. Posting it on Facebook is the best course of action since this platform has the most number of active users.
Making a creative logo ensures that you deliver your brand's message. Once you successfully tie your logo to your brand message, your business's actions become associated with your brand. A creative logo makes it more attractive when displayed on different media.
How to Make Smart Logos with Hidden Images
Designing logos is one of the most complicated things in graphic designs. If you have the creative and technical skills, it becomes easier. You can use our online logo maker if you want to design a logo for your brand without any charge.
Here are some tips you can follow to make a professional logo:
Do Your Research
Before you start thinking about how your logo looks like, research online for other brands' logos first. You need to make sure that the logo design you're planning isn't the same as another company's. You also need to look at how they use and design their own logos with hidden images to get good ideas on what works and what doesn't.
It's especially important if your company belongs to a big industry, such as:
Real Estate
Food & Beverage
Construction
Failing to research could put your company's credibility at risk. You don't want people saying that your company is a copycat. That's bad publicity and you'll lose some brand loyalist as a result.
Don't Rush
Sometimes you get flashes of inspiration when it comes to logo design. It can be great and innovative, but it's better not to jump on the idea yet. Usually, the first ideas that come to your mind are the most common ones used by other businesses.
Take your time to research and mull over the logo idea. It allows you to come up with something more clever and original. This is especially important if you want to have a logo with hidden images on it.
Choose the Right Colors
A good color scheme can affect how people see your brand's personality. For example, bright and bold colors could grab attention, but people see your brand as brash. Using muted colors make you look sophisticated, but it might get ignored more.
Each color can help communicate your message more. Remember your brand's personality and choose the right color scheme for it. Don't make the mistake of sending the wrong message because of inappropriate logo colors.
Choose an Appropriate Logo
Logos can be funny, serious, stylish, etc. You need to think about the kind of logo that fits your business. Remember, your logo should communicate your brand's message to your audiences clearly. If you're a serious law firm, you need to make it somber and business-like.
Your company logo can make or break people's first impression of your brand. Pay attention to everything and make sure it creates the right image for your consumers. The icon and the font you use can affect how they see you, so keep that in mind at all times.
Make Your Own Logo Today!
Having logos with hidden images give a lot of benefits to your brand. They allow you to become more distinguishable from other brands that use generic symbols to represent their business. Most people find it endearing when they find hidden images within logos since it's a sign of effort from you.
Do you have questions? Do you want to make your own logo for free? Visit us today!
---
No Comments