Back to homepage
A Comprehensive Guide to Web Ads: Types and Formats
Posted on July 23, 2020 by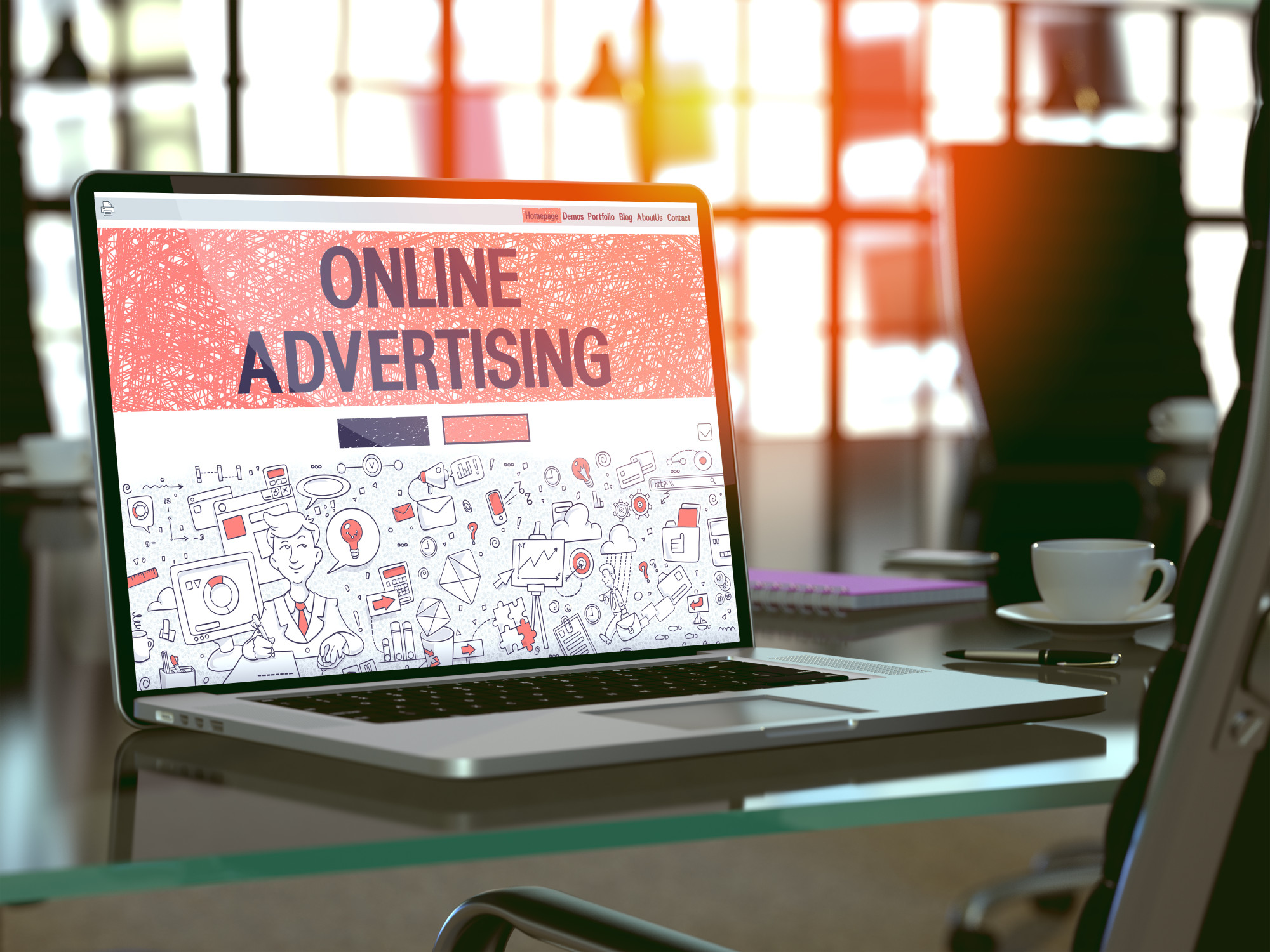 The average clickthrough rate of a web ad is less than .5%. You might think that's low, but display ads deliver a lot of value in brand awareness, recognition, and ROI.
Do you want to make your marketing more effective? You might be ready to launch a paid advertising campaign. That means you'll have to work on advertising creative for your ads.
You need to know the web ad specs for each display ad network because the wrong ad size could leave your ad distorted. That's not a good look for your company and it won't get many clicks.
Read on to find out what the best web ad networks are, the ad specs, and how you can design effective ad campaigns.
Google Display Ads
Google's Display Ad Network is a broad network of websites that offer you the opportunity to advertise your products. You can make sure that your ads appear on the right sites with perfect targeting.
You can use retargeting campaigns, which target people who already visited your website. This is an effective way to create top of mind awareness of your brand without spending a small fortune to do so.
You can also run a general display ad campaign that is effective and highly targeted to your audience.   
There are about 10 display ad sizes that you can use in your advertising. Check out https://www.digitallogic.co/blog/google-display-ad-sizes/. This site has all of them listed out in a graphic that's easy to understand.
Facebook Audience Network
Facebook has its own ad network, which can help you extend your reach beyond advertising on Facebook and Instagram. You can set up your ads through the Ad manager.
Facebook ads are styled according to your objectives. You can try to increase conversions, brand awareness, sales, or app installations. Your ads would appear on mobile websites and within apps.
The Facebook Audience Network says that ad sizes should utilize a 16:9 or 9:16 aspect ratio. Your ads shouldn't have more than 20% text.
Watch Out for Apple
Apple hasn't been mentioned much in the ad network conversation. That's because most people can advertise their apps in the App Store.
Apple isn't like Facebook or Google because those two companies are highly dependent on advertising revenue for survival. Apple makes most of its money from device sales.
That's going to change shortly. Apple is said to be expanding its ad capabilities, but it wants to do so in a way that still protects user privacy. That's an interesting balance because digital ads rely on user data for targeting.
You'll want to keep an eye on this development for sure.
Web Ad on Your Website
Bloggers and businesses are also using web ads on their own websites. They'll use these ads to promote conversions on their sites. Here's how they do it.
They have something called a lead magnet. This is usually a downloadable guide or a free email course to get you to sign up for to their list. This is usually a quick win for a potential client.
A fitness instructor may have a free weight loss course. A food blogger could offer an ebook of recipes. A business can offer case studies.
The website may have a landing page on its website that showcases the benefits of the lead magnet and how it will help someone solve a very specific problem. That's where you would sign up.
Instead of having a random sign up form on the website, these sites will use display ads. The ads will be featured in blog posts and along the sidebar of the site. These ads are linked to the landing pages, where people go to sign up. 
The most successful sites will offer several lead magnets to appeal to different interests. The fitness instructor may have workouts and recipes on their site. They'll have one lead magnet for recipe pages, such as a nutrition guide. The content that features workouts will have a lead magnet about building strength.
Once you're on their list, you make it more likely that the person will buy from you eventually.
You can do the exact same thing on your website. You have to figure out what a compelling lead magnet would be to entice your audience.
When you design the online ads, use sizes that people are already familiar with, such as the standard Google display ads. You'll also make it much easier on yourself.
Designing Ad Creative
When you design your web ads, it's important to create an ad that will get attention on desktop and mobile devices. Decide on the colors to use in your ad. The colors should be part of your brand and provide contrast to get attention. Bright and bold colors work well here.
You also need to think about what the viewer is doing when they look at the ad. They will look at your ad for about a second. The design needs to have the right context. Context is the reason why the same ad will work great on one network but not on another.
How should you design ad creative for Facebook ads? Since the ad network doesn't recommend that you use more than 20% text in your ads, focus on the product in use.
Let's say that you're advertising a pair of stylish jeans. Use a little text, but have a picture of a person who looks great in those jeans.
Making the Best Web Ad
No matter which ad network you choose, you have to make a great looking web ad that will attract attention from users. You need to design an ad that sells by demonstrating the end result of the product or defines the problem in a way that people relate to.
Then you can focus on telling that story within the ad specs and deliver an incredible ad. If you want more great design tips and tricks, head over to the blog of this site for the latest articles.  
---
No Comments