Back to homepage
How to Capture the Vape Culture in an E Cig Logo
Posted on July 11, 2017 by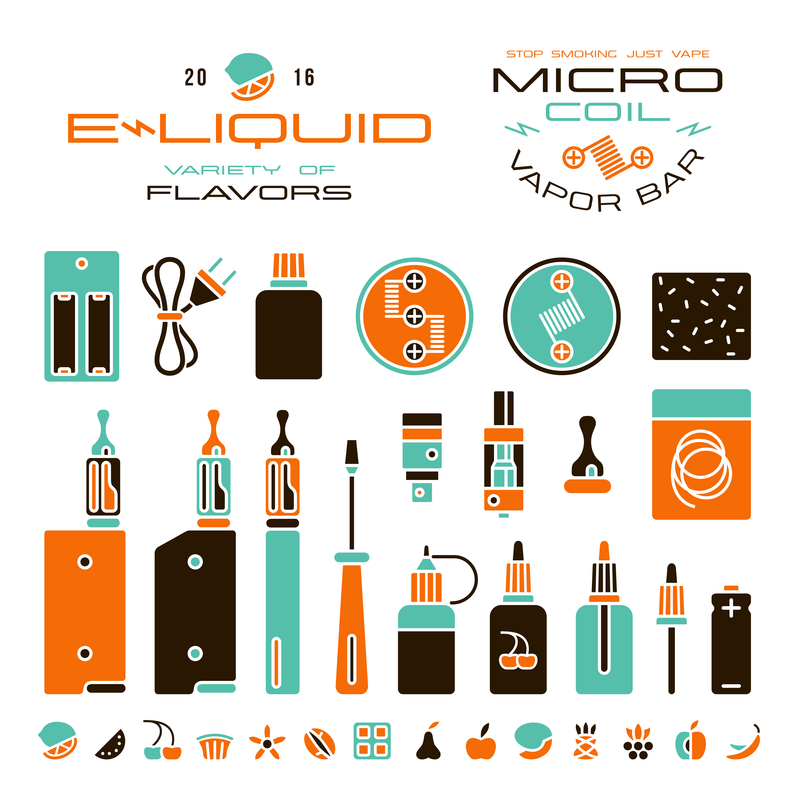 Did you know vape was Oxford Dictionary's 2014 Word of the Year?
During the last decade, vaping has become somewhat of a cultural phenomenon. Research shows that over 9 million US adults vape on a regular basis.
As a result, e cig shops have popped up all across the country. However, with all that competition, you're going to need a good e cig logo if you want your business to flourish.
Here's a short guide that will help you create the best logo for your vape brand. Keep reading to find out how you can capture the spirit of the culture with your design!
Theme 1: Lifestyle Change
Culture has a significant impact on the overall appearance of a logo. A logo design that succeeds in one industry may fail in another.
For instance, the logo for a DIY e liquid UK shop will have a completely different vibe than one for a US law firm. The two subcultures are vastly different.
One of the biggest themes in the vaping culture is lifestyle change. The rate of cigarette use has never been lower. Many people who used to smoke now vape instead.
Therefore, you may want to incorporate symbols of change in your e cig logo. For example, growing plants and the moon are two ideas you can keep in mind.
Color is an important aspect to consider as well. Green elicits feelings of growth and freshness. It's an excellent choice if you're aiming to attract the attention of people going through a lifestyle change.
Theme 2: Rebellion
Among younger adults, there is a sense of rebellion in the vape culture. You'll see this theme present in the vast majority of vape shop logos.
Things that symbolize rebellion include skulls, fists, and monkeys. But make sure you don't put too many symbols in the same e cig logo, as it can distract from your message.
Also, your font is just as important as the rest of your logo. You can use rebellious fonts like GoodDog or Cargo Bay to compliment your symbol.
When it comes to color, black is very common in most vape logos. It works well with a rebellious theme. You can also incorporate some red, which is often associated with danger and energy.
Theme 3: Freedom
Freedom is another common theme found vape culture. Like rebellion, it appeals to the younger crowd of vape enthusiasts.
The popularity of this theme comes as no surprise. Young adults are at a time of their lives where they're finally free of adult supervision. As a result, many embrace vaping.
A few symbols of freedom are wings, broken chains, and torches. You can also incorporate the idea of freedom of choice when it comes to different flavors.
The color that best evokes a mood of freedom is blue. You'll have plenty of beautiful shades of blue to work with.
Start Designing Your E Cig Logo
There's no better way to appeal to your target than to capture their culture in your logo. Doing so enables you to connect with them immediately.
Colors, symbols, and fonts are all important components of your message. If you know your target, you can design a theme that speaks directly to them.
I've identified three themes: lifestyle change, rebellion, and freedom. However, there are many others to choose from.
Now that you have a few new ideas to work with, start getting creative with our free online logo maker tool!
---
No Comments