Back to homepage
Catch Their Eye: How to Create Unique Logos for Your Optometry Practice
Posted on October 03, 2018 by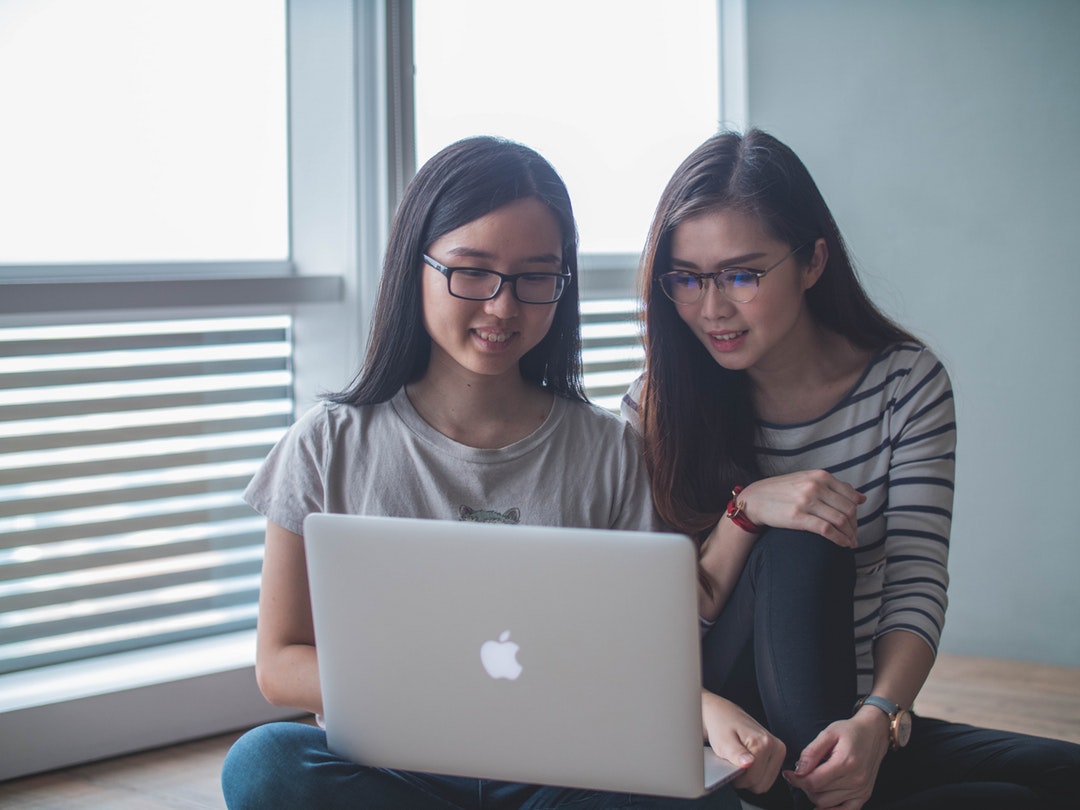 There are over 41,000 optometrists in the United States. A number that goes up every year as more students find access to affordable higher education.
As optometry continues to become a more studied field, competition for patients will become more difficult and that reality will make branding integral to the success of those looking to open their eye care practice.
One of the most important components of your optometry office's overall branding is its logo.
Logos are the first thing your customers will see when engaging your services and will either facilitate them having positive feelings towards you have to offer or alienate them which will make it difficult to convert them into lifelong patrons.
To help your optometry office's logo get off on the right foot, here are some tips on how to create effective and unique logos.
1. Keep Simplicity at Your Logo's Core
The unique logos you consider leveraging for your optometry practice should be able to communicate information at a glance.
It should answer people's topical questions like, "What do you do?" "What's your area of expertise?", etc.
To that end, you'll find that many optometrists find unique ways to play with the image of an eye or glasses which leads to their successful creation of simple, yet effective logos.
2. Don't Get Too Busy in Your Execution
Many people perceive simplicity with logos as using simple shapes like circles and squares. That can be true, however, slapping tons of different geometric shapes into your logo, no matter how simple each one is, can create a logo that becomes too much.
Take the London Olympics logo for example. This logo's pieces are simple enough but their synergy is jarring.
For that reason, be sure that your optometry logo only incorporates one or two elements into its design.
3. Keep Your Logo as Original as Possible
We get it, as an optometrist, your go-to elements are going to be eye shapes, glasses, contact lenses (which you can read more here about), etc. That reality can make it difficult to create logos that really stand out.
That's not to say that you shouldn't try to be unique though.
Remember, if your logo feels like a copy, you may end up inheriting some of the bad will a similar looking brand carries. To make sure your organization stands on its own, take the time to analyze the logos of other optometry practices in your area and try to make sure your unique logos don't bear any resemblance.
4. Design Your Logo as a Vector Graphic
There are a lot of logo creation tools out there, many of which will output your logo into different formats. As a rule of thumb, you'll want to have a vector graphic of your logo to use as the master copy.
Vector graphics are infinitely scaleable which means your logo can go anywhere. That means it will look right at home on a pamphlet and can also be blown up to a billboard-size model without getting pixelated.
5. Start With Black and White
Color is an incredible tool that can be leveraged in design. It can make onlookers feel emotions and will help them draw conclusions about a brand.
With that said, color can also distract during your logo's creation.
Many first time designers trying to work on unique logos fall into the trap of getting carried away with color and don't focus on the much more important shape of their logo.
To avoid that with your optometry logo, first design it in black and white. Once finished, see if people get what you're communicating and make sure the shape of your design is carrying your desired impact.
Once you're confident in your logo's foundation, you can then add color to give it that extra oomph!
6. Consider Typeface Logos
Most logos rely heavily on images. After all, images are worth a thousand words.
Still, some of the most effective logos on earth leverage nothing but original typefaces to get their brand's story across.
Think Disney or Google. Both don't use images in their logos yet they've created branding that's recognized across the world.
Bottom line, be open to experimenting not only with the stereotypical eye or glasses-based optometry logo but also with the creative use of text.
7. Get Inspired by Other Successful Logos Both Within and Outside of Your Niche
At the end of the day, there's no better way to draw inspiration for unique logos more so than by taking the time to admire the work of others.
As an optometrist, look at the most successful optometry companies in the country. Inspect their logos.
What do the logos have in common? What do you like about them? What do you dislike?
Going beyond optometry logos, what can you learn from the Nike logo? What about McDonald's golden arches?
Becoming a student of logo design will skyrocket your foray into creating breathtaking logos more so than anything else. So get out there and start studying!
Wrapping Up How to Create Unique Logos for Your Optometry Practice
How you brand your business will have a profound effect on its success. It doesn't matter if you're in the fast-food niche or in the business of helping people see better.
That reality was the basis of our article above and we hope that, through our unique logos tips above, you'll find the inspiration you need to create stunning logos that will help skyrocket your business beyond your competition!
If you're not a professional designer, we appreciate that creating an incredible logo can be incredibly tough. The good news is though that there are tools out there that can turn anybody into a world-class designer in minutes!
Our personal favorite of those logo creating tools… Online Logo Maker.
Over 2 million brands rely on online logo maker to create engaging branding elements for their business. Let our tools provide you with the same incredible value!
Try online logo maker right now, 100% free!
---
No Comments