Back to homepage
How to Create an Amazing Logo for a Boot Company
Posted on December 30, 2017 by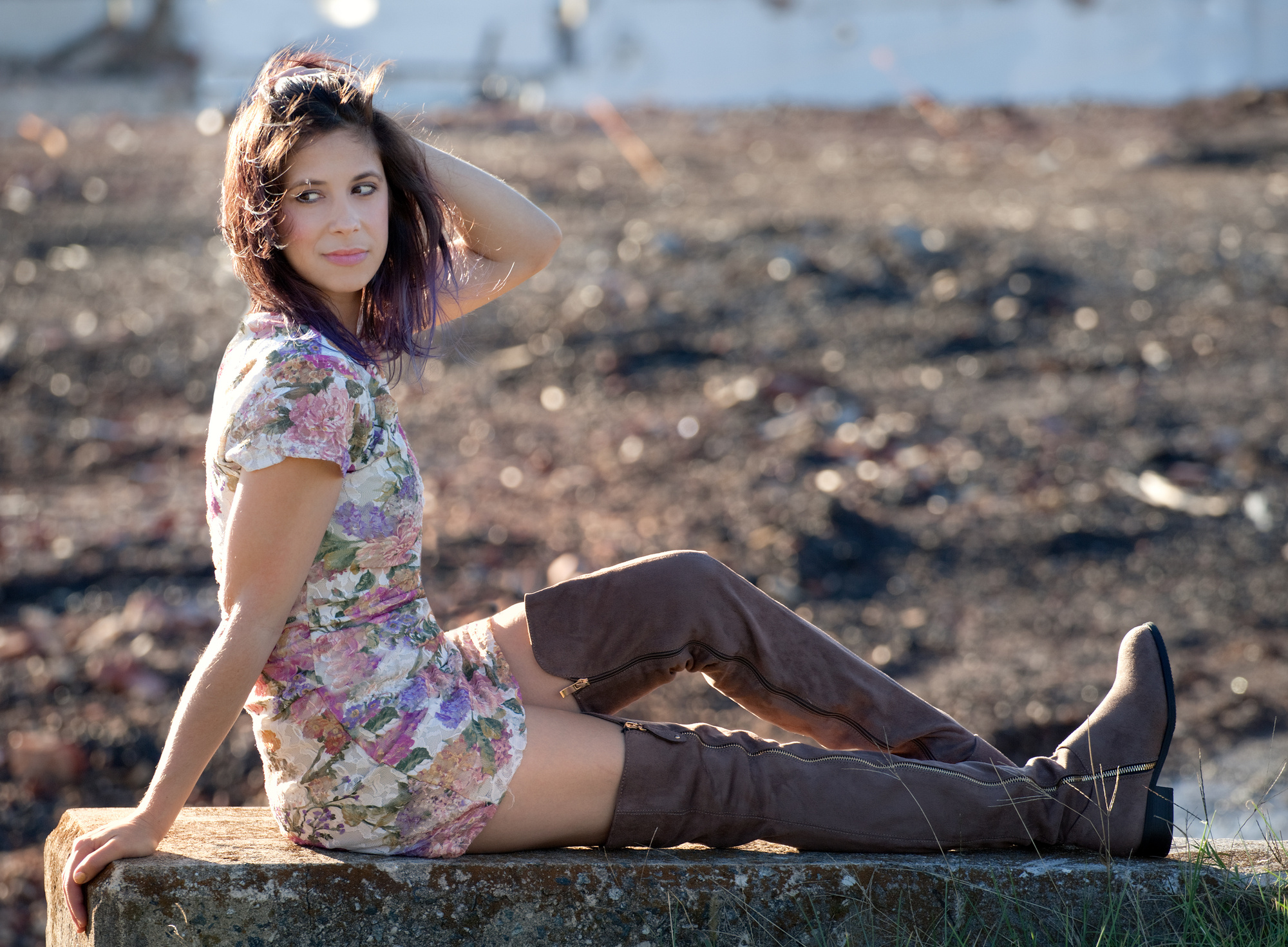 Doesn't your amazing business deserve an amazing logo?
A logo is usually the first point of contact people will have with your business. Eye tracking studies at the University of Missouri have shown how important that first impression is. They discovered that people visiting a website for the first time spend just over 6 seconds looking at a logo.
What does someone do in those 6 seconds? They decide whether or not they want to look further at your website or your business.
How do you create a logo that rocks?
Read on for the best tips to create a logo for your boot business.
Questions to Answer Before Designing a Logo
A logo isn't something that you just slap together and hope it looks good. A logo requires planning and careful consideration before your start designing one. These are important questions to answer before designing one.
Who are you targeting?
Do you want people to know that you are a serious, friendly, or conservative company?
Are there colors that you'd like to use in the logo?
What makes your boot company different from the competition?
Have you looked at your competitors' logos? What do you think of them?
Do you want your business name in the logo?
If so, how much do you want it to stand out?
Do you have a tagline that you want in the logo as well?
These questions will help you discover what kind of logo would be best for your business. It's here where you'll decide if you want something playful or something modern and sleek.
Know the Type of Logo You Want
For your boot business, you might want a logo that is just your company's initials or you might want an image to accompany your logo. There are seven types of logos that range from simple letters to iconic images.
Logo Symbols
A logo symbol is just a picture or image. To understand what a logo symbol is, think of Twitter's bird or Apple's apple logo.
A boot company can use a stylized boot that is memorable and recognizable.
Lettermark & Watermark Logos
Use stylized text that places the focus on the company's name or initials. A couple of examples are IBM and Google.
These are good options if your company name is short or you use initials in your company name. If you want to emphasize your name in the logo, this is the way to go.
Abstract Logo
An abstract mark, when done well, can distill your message into a single image. For example, Sony's Play Station logo is an abstract design of the P and S of Play Station.
An abstract logo can be challenging to make work because you have to have a clear understanding of color and design.
Mascot Logo
Another way to create an amazing logo is to use a mascot. Let's say you sell snakeskin boots.
You can create a snake as your mascot and incorporate that into your logo.
Combination Logo
This is an option that just about any business can use. It's a combination of an image and text. It's widely used, and you'll see tons of examples of combination logos. It's also a way to use
Emblem Logo
An emblem is simply You'll see this used a lot by schools and governments. You have to be careful with emblems because there's so much detail, the details can bleed together when printed.
Font Types
This is where knowing your target market will come in handy. People tend to have preconceived notions about a font type and what it conveys.
For example, a boot company that caters to women will want to have a thin font, serif, or script. These types of fonts tend to be more feminine and modern. That will attract their target market.
if you're targeting an older demographic, you can consider a retro look for your logo. You'll want to use a font that was popular in that era.
Create an Amazing Logo with Color
It's no secret that people respond to color.
This is where you go back to the question of what your company message is.
Did you know that red can be used for impulse shoppers? Red is a passionate color that can raise your heart rate. It's used to create urgency, too.
Yellow can be a great option for a boot company, as it's been shown to grab the attention of window shoppers. It also represents good cheer and warmth.
Brown is a color that represents masculinity. If your boot company primarily targets men, then this color should be used.
Create Several Drafts and Test Them
This is just as important as the questions before you start to design.
Come up with several looks of your logo. Enlarge them, shrink them, and print them out.
You can try different colors or different fonts and print them out. Send them to a few trusted people, advisors or current customers. If there's one design that you're attached to, you might be surprised to learn that your customers don't like it or they like another look much better.
You'll also want to test them in according to how they'll be used. Try putting them on brochures, business cards, and t-shirts.
An Amazing Logo That Rivals the Big Companies
Every year, organizations spend millions of dollars on their logo. In some rebranding efforts, companies have spent over $100 million on their logo only for it to fail.
You don't have to spend millions on your logo. In fact, you can create yours in less than 10 minutes for free.
Consider the information in this article and then apply what you learned with Online Logo Maker.
You'll have all the images, fonts, and templates to work from to create an amazing logo for your boot company.
What are you waiting for?
Get started today!
---
No Comments