Back to homepage
How to Create a Dynamic Logo for Your Brand
Posted on December 22, 2017 by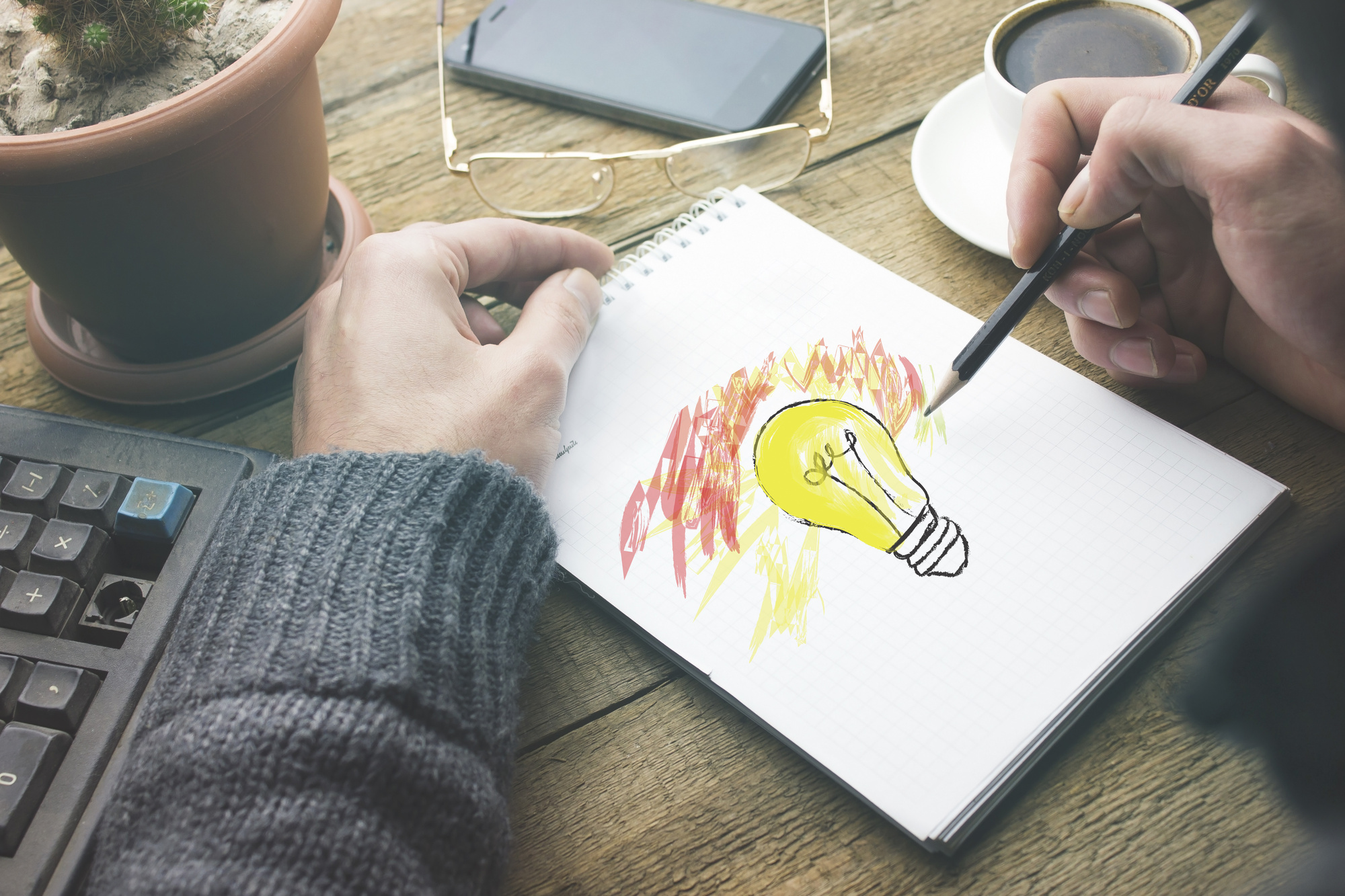 One of the most fundamental aspects of branding is logo design.
Your logo is your first impression every time a new user comes across it. Whether they see on Instagram, pass by it on the street, or notice it on your business card, it matters.
An effective logo can be a powerful way to perk someone's interest and start creating a relationship. Similarly, a poor logo is a fast-track to losing credibility.
Don't worry, it's not that hard to achieve a dynamic logo design.
You just have to know what to do.
Here are six tips to keep in mind when making your own company logo.
1. Keep It Simple
The number one rule to keep in mind is to not overcomplicate your logo.
This doesn't mean you'll end up with a boring design. Instead, letting a simple approach guide your creative process will help put all the other elements in perspective.
Trust us, it's helpful to remember when you get ahead of yourself and start mixing too many colors and playing with fonts.
When you have a focus on keeping things simple, you end up with something timeless. That is the key to any dynamic logo design.
2. Start Sans-Color
Even if you are already clear about which brand colors you want to use for your logo, don't add them in right away.
First, you have to establish what kind of outline you want.
Doing this in black and white helps you create the most effective dynamic logo design possible. Then, the touch of color brings everything to life.
Such a process may even help cut your design time in half!
It helps you get a clear picture of what is working and what isn't. With color involved, sometimes it's hard to tell.
Plus, once you've achieved the foundation you were going for, it's easy to see where the color is missing. You may end up using less than you think to create a look that is stronger than you first imagined.
Don't forget to consider the psychology of colors, either.
3. Know the Power of Fonts and Shapes
Speaking of psychology, shapes and fonts also have a strong effect on the way a user perceives your brand.
Let's take a closer look.
The Meaning of Shapes
The difference between a circle or square background may not seem like much at first. But, they couldn't have more contrasting meanings.
A circle is seen as a sign of trust. It hints towards love, community, and friendship. Many users will also get a feminine sense from a circle-based dynamic logo design.
On the other hand, squares are more masculine. Their straight lines and rough edges are seen as a sign of strength, efficiency, and professionalism.
Triangles are similar to squares. But, on top of being masculine and strong, these shapes create a feeling of balance and stability.
The Emotions of Fonts
You don't have to add text to your logo, but many companies choose to do so.
In fact, there are a few reasons to incorporate it:
To display the initials of a brand's name
To share a tagline or set of values
To type the brand name in full
Whichever way you choose to use letters, be mindful of the font you use as well.
A serif font, for example, is the most classic and traditional group. This has a line at the end of each stroke, keeping everything as simple as can be.
Sans serif fonts drop the use of the line. They are associated to be a bit more modern and forward-thinking, which is great for a tech startup or innovative coffee shop.
Handwritten fonts are the most human of all. They are approachable and creative. As such, many lifestyle brands and creative companies are known to use this font family.
For something more sophisticated, yet free-flowing, choose a cursive font. This will ensure your dynamic logo design flows, without losing its professionalism.
Once you've chosen the kind of font to create a logo with, there are some more details to consider.
Try different spacing and capitalization options to get your message across loud and clear. You may even end up using two fonts, depending on the rest of your design.
4. Share a Story
It's one thing to add text, but it's another to actually tell a story.
The best way to accomplish this is to keep your brand in mind. Think of your company values, initiatives, and the overall feeling you're trying to create.
Then, use these thoughts to guide how you edit your dynamic logo design.
You don't have to stick to a single story, either.
If you want to create a sense of stability as well as community, you can use a circle outline and a serif or sans serif font. Dymic.com has a strong example of this.
Similarly, a square-like background with a bold, funky text could also combine well.
5. Add Something Unique
Just when you think your design is done, it's time to add the final touch.
You've gone through all the steps, but have you conveyed everything you wanted to?
Here are two ways you can improve your dynamic logo design.
Blank Space
Go back to the black and white principle, as well as the thought of simplicity.
See if you can take an element out of your design to make use of blank space.
This is a creative way to approach the design process, with a bit of a yin and yang twist. It allows you to add some fun for users as they discover the hidden elements a blank space outlines.
Hidden Messages
That's right, you can put a hidden message in your logo.
We aren't talking anything too complicated. But, something like the Amazon smile – reaching from A to Z – or the FedEx arrow can be incredibly effective.
If there's a symbol that goes hand in hand with your brand not yet included in your logo, make it a part of the hidden message.
6. Think of Various Logo Purposes
Before you click "save" on the logo you create, be sure you can use it on multiple platforms.
This goes beyond the difference between Snapchat and Facebook. It means being able to use your logo in an email campaign, on a company t-shirt, and on a business card.
You should be able to scale the logo and clearly identify all of its parts. If not, you have a bit of editing to do.
Create Your Own Dynamic Logo Design
Now that you have a better understanding of what goes into making a logo, it's time to get to work.
You don't need to download fancy software or hire an outside service to do this.
You just need to find the right tools available online.
Click here to make your logo design ideas come to life.
---
No Comments