Back to homepage
How to Create Your Own Logo in 5 Easy Steps
Posted on March 09, 2018 by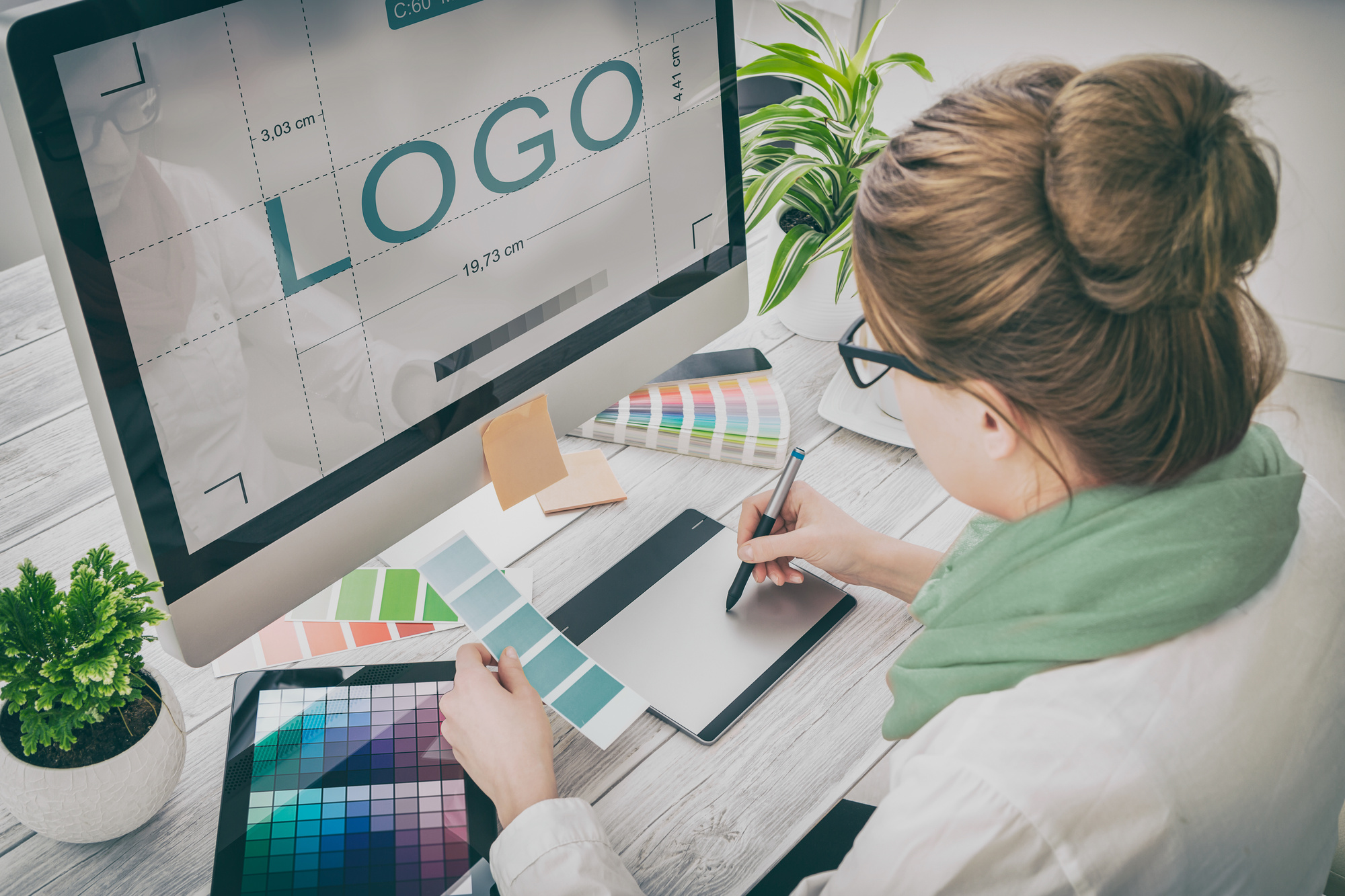 Are your design desires deeper than your pockets? You'll be glad to know you can create your own logo for way less than you'd pay a professional.
Online logo creators have made it easy for designers and non-designers alike to create stunning logos. Simple drag and drop tools take no skill to master. Best of all, you can design your logo for free and only pay for it if you're happy with it.
This means you can get the logo of your dreams at a fraction of the cost of a professional artist.
The only limit is your own creativity.
Ready to get started? These five simple steps will help you create your own logo in minutes.
Peruse Logo Design Trends
Just like fashion and home decor, logo design trends evolve, too.
While you may want a timeless style, you likely won't have the same logo for the entire life of your business. You want your logo to match the times to let people know you're paying attention to what's current.
The logo you create won't necessarily look the same in five years as it does today. Companies are continually altering their logos to keep up with design trends.
Apple, Facebook, Twitter, and Coca-Cola regularly release new, slightly tweaked versions of their logo without affecting the overall design.
Some companies, like BP and Marriott, performed complete overhauls on their logos.
When creating your initial logo, go with what's hot right now. You can always tweak it as trends change.
Consider the Psychology of Logo Design
There's an entire psychology behind logo design that can help you create the right image.
Shapes, colors, and fonts play a huge role in shaping how others will perceive your logo.
Shape
There are three main types of shapes in logo design: organic, geometric, and abstract.
Organic shapes assume the form of an identifiable object, like a house or a leaf. Geometric refers to triangles, circles, squares, and the like. And abstract shapes do not define any predefined parameters.
Most logos have a combination of two or more of these elements.
Circles, ellipses, and general roundness promote a sense of community and partnerships.
Rectangles and squares represent professionalism and efficiency. In some cases, these shapes can ward off potential clients by creating a standoffish vibe.
Triangles promote power and balance. Spirals are fun and inspiring. Straight lines are bold and masculine while curved lines are softer and more feminine.
Take these things into consideration when deciding what shapes will best build your brand image.
Color
The significance of color in logo design runs as deep as that of shapes.
It affects how your audience views your brand. When combined with the right shapes, your logo can go a long way in promoting the right image.
For example, red is energizing and passionate. Yellow is fun and friendly. Blue is calm and professional and is the most popular color in logo design.
Take care to research the meaning behind color before you create your own logo. You want to take every opportunity to let your logo speak for your brand.
Font
The shape and style of your font can reflect a strong brand.
For example, do you want skinny letters or bold font? Script or straight? Does a handwritten style fit your brand, or perhaps a typewriter-style font?
You should choose a font that's easy to read, but also one that fits your brand style. Using an online tool to create your own logo gives you access to lots of font choices.
Think About Where Your Logo Will Appear
How do you plan to use your logo? Will it appear on your website and other digital content? Do you plan to print it on business cards or marketing materials, like these banners or signs?
Logos can look different depending on how and where they're used.
For example, a logo with tiny details or a gradient looks great on the screen, but those details likely won't translate when printed on a business card.
Explore Other Logos to Get Inspired
You want your logo to be unlike any other, but that doesn't mean you can't garner a little inspiration from other companies.
FedEx, Amazon, and Apple have some of the most inspiring logo design elements. Look closely at the space between the "e" and the "x" and you'll notice a hidden right-pointing arrow.
The arrow in the Amazon logo points from the letter A to the Z, reflecting the notion that they truly carry everything.
And Apple's stem is actually the "bite" that's been taken out of the apple.
These small nuances are easily overlooked, but they do make an inspirational impact. They prove thought, creativity, and professionalism went into the design process.
Even if you're not a designer, you can still find these moments of creativity. All you need is a little inspiration and experimentation.
Use Free Online Software to Create Your Own Logo
Having a general idea of what you want before you start designing can save you hours at the drawing board.
Now that you've considered things like shape, color, trends, and what other companies have done, it's time to create your own logo.
Tools like OnlineLogoMaker make it easy to get a simple yet powerful design. The clean interface lets you focus on your logo rather than dozens of tools and menus.
Using an online logo maker rather than standard design software has its benefits. For starters, you have a suite of images, fonts, and templates built in. This helps keep your final cost low.
In addition, you can see what your logo looks like on a business card before you finalize your design.
Once you're satisfied with your logo, simply purchase it and download it to your computer.
Then start using it!
In Closing
Online tools and design help make it easy to channel your inner artist to create your own logo.
With a little time and imagination, you'll have a logo you'll be proud to show off.
Check out our online logo maker for free and start creating the logo your business deserves.
---
No Comments