Back to homepage
The Definitive Check List for Healthcare Logo Design
Posted on November 24, 2017 by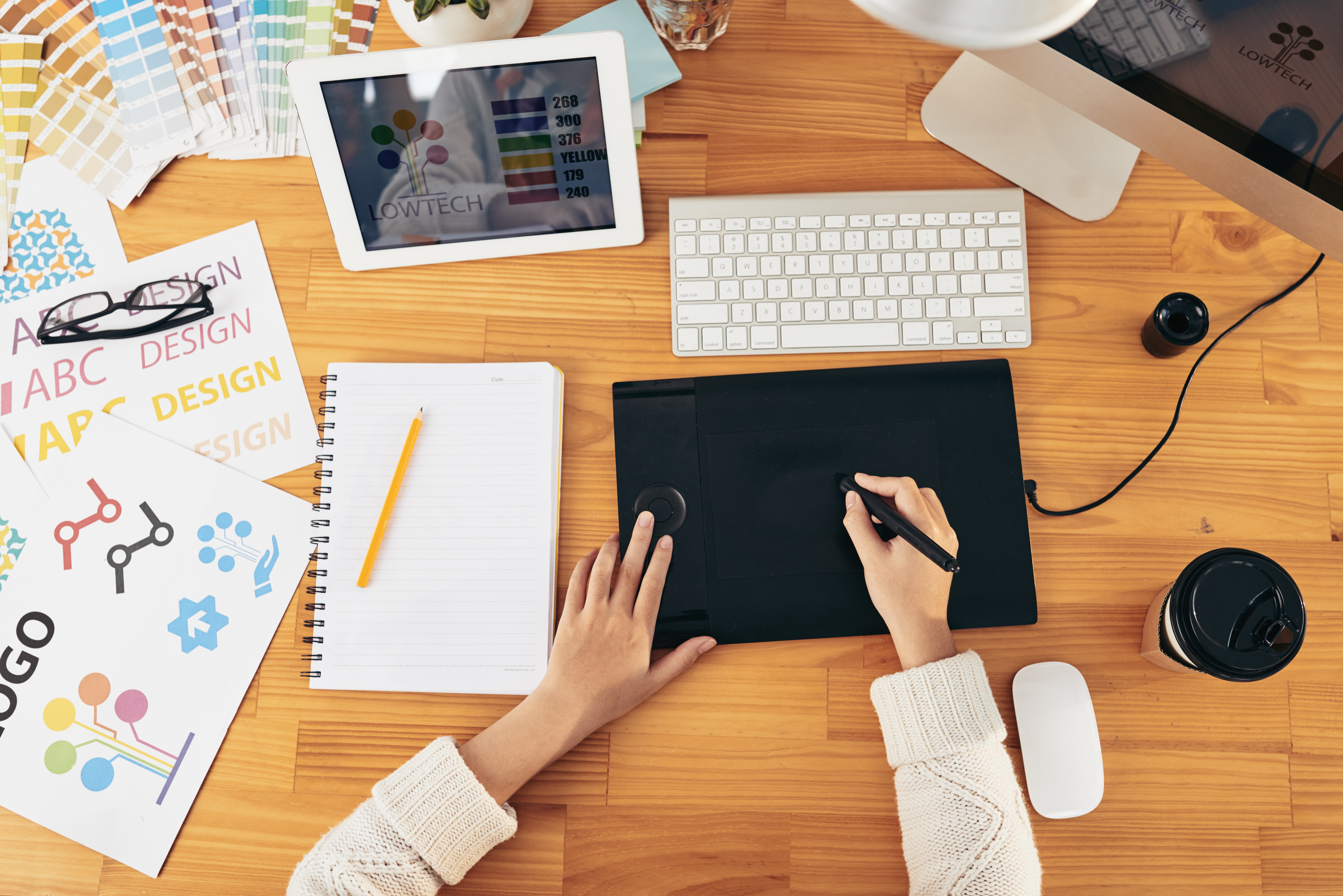 "A picture is worth a thousand words", but a great logo design says tens of thousands of words.
Do you want to create a great healthcare logo design for your healthcare company?
Remembering everything you need to include to produce a great healthcare logo can be overwhelming.
After all, the best logo designs are at the same time effective, memorable and recognizable.
To help you create your healthcare logo design, we've put together this definitive checklist.
1. Do You Have a Message?
When designing a healthcare logo, you need to ask yourself what message you want to convey.
Ask yourself what you want your healthcare company to be remembered by.
As a healthcare company, you probably want to convey a message of care and trust.
2. Is it Original?
The next thing on the checklist is originality and uniqueness. There are so many amazing and interesting logos out there. You have to make sure your logo stands out.
How do you create an original logo?
Think outside of the box. This may involve clever use of color, or maybe by selecting a striking font for your text.
Many of the best logos use negative space, background and shadow to create a logo like no other.
3. Is it Simple?
Many people assume that a great and original logo has to be complicated. However, this is absolutely untrue.
Think about Apple's half-eaten apple logo or Nike's Swoosh.
So simple, but still original.
The trick to this to focus on the message or idea you want to communicate and develop that in a simple manner.
4. Can it be Scaled Up and Down Again?
The best healthcare logo designs are versatile. This means they can be scaled up and down.
Some logos look incredible when they're blown up but awful small size, and vice-versa.
This is why you have to consider carefully how you want to use your logo. You have to think from the perspective of the customer or patient.
Are you planning on using your new logo on your website? Or do you have a company vehicle? Or do you need to print it on some business cards?
5. Use Color Effectively
Color really matters when it comes to designing your company logo. This means going beyond splashing bright and wonderful colors everywhere.
You have to think carefully about the associations people make with particular colors.
Research shows that people associate the color red with power. Blue represents trust. Yellow refers to hope.
A great example of this is how Gentle Procedures uses the color blue and an image of holding hands to convey care and trust in their logo.
Decide what you sort of values you want to convey, and use color to design your logo accordingly.
Create Your Healthcare Logo Design
Make sure you go through our definitive checklist when you're creating your logo design.
Our system is one of the easiest, most convenient ways to produce a great healthcare logo for your company.
Click here to start creating!
---
No Comments