Back to homepage
How to Design an Amazing Logo for an Adult Services Company
Posted on December 18, 2017 by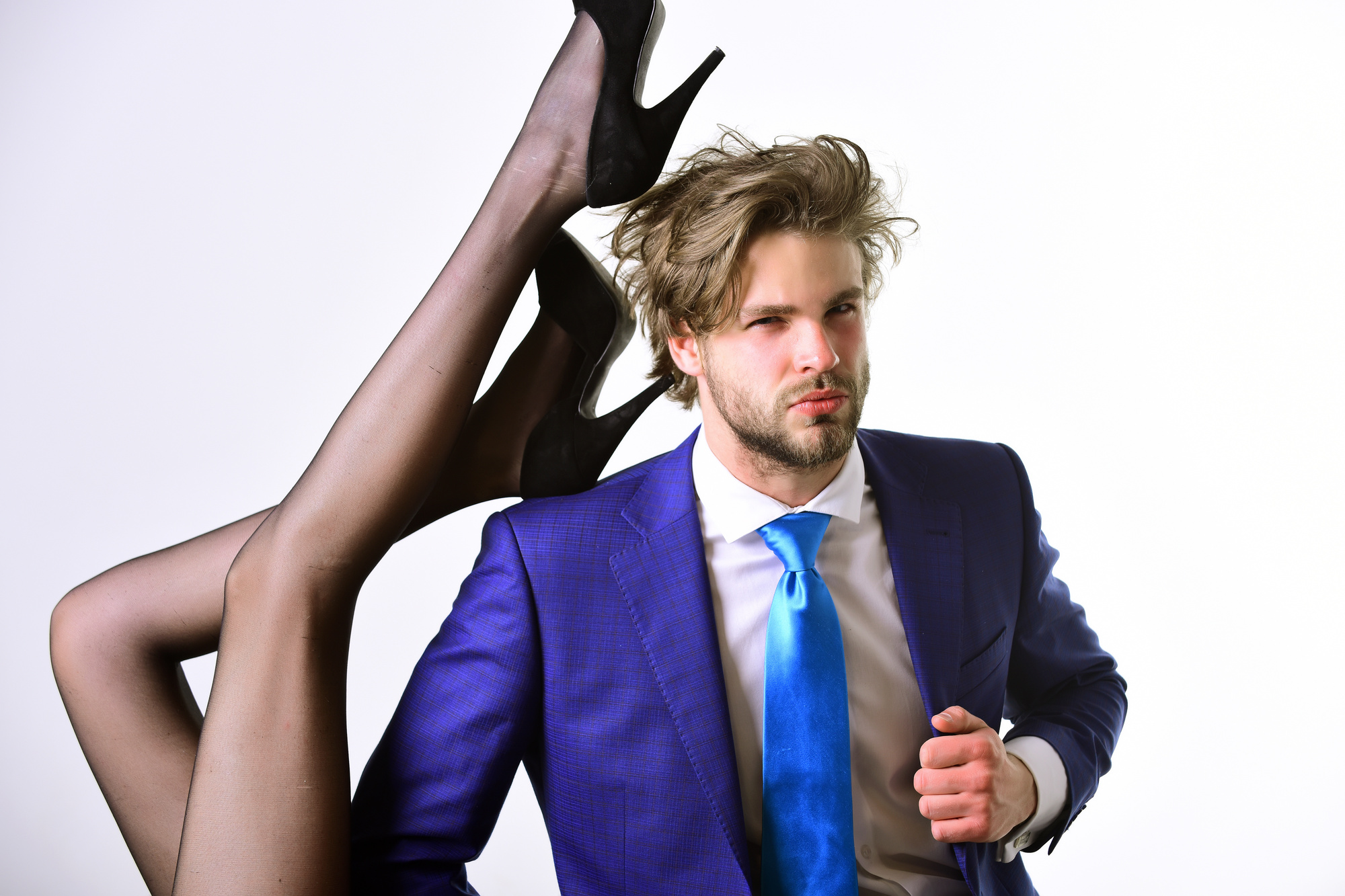 How can you make your adult services company stand out from its competitors?
In this industry, the competition can be stiff. You need a quick way to show customers you're the best source for what they're looking for.
One way to bring more customers to your adult services company is to have an amazing logo.
In this industry, visuals are everything, yet logos often get overlooked. A great, sexy logo can tell customers exactly what they need to know about your business at first glance, such as that you're a trustworthy or fun resource.
Ready to start designing an amazing logo for adult services? Read on to find out how!
1. Consider Color
Color is one of the first things people notice about a logo, and it's one of the most important.
Every color says something. For an adult services company, consider using a color that's traditionally associated with excitement in your logo, like red. However, this color is common in the industry, so you might also consider trying a different color that's less expected.
Many logos incorporate multiple colors, which can be great. Just make sure that the logo will still look good in black-and-white, in case it needs to be viewed in grayscale by a customer at some point.
2. Use Double Entendres
Adult services can be a playful industry, and there's no better way to create an amazing logo then to use a double entendre.
Try a logo that evokes a certain image that isn't really there. For example, a peach can give an impression of certain sexy body parts, without actually being a scandalous logo at all.
Customers love a company that knows how to have fun. A double entendre logo doesn't need to be elaborate to be effective – try to find something that people can "get" right away.
3. Be Completely Unique
Check out the competition and avoid having a logo that looks just like theirs. You'll want to avoid industry cliches (unless you use them intentionally) and create a logo that's entirely your own.
This helps customers remember exactly who you are, instead of confusing your company with another one. Logo trends will come and go, so don't jump on board with the trend everyone else is using.
4. Say it With Lettering
Lettering always gives a certain impression.
Consider a logo in Comic Sans. This is probably the last font you would want to use for an adult services company – it looks unprofessional and even child-like.
Then, consider a logo in Times New Roman. It would look very professional, even stiff and formal. Also not what you want for an adult services company.
The best fonts will strike the right note for your customers. A swirly cursive script conveys romance, while a classic lettering style can give a sense of sophistication.
Of course, lettering isn't always necessary for a logo, but it can be an important part of an amazing logo if you use it strategically.
To learn more about how text can give a certain impression, check out this post about how fonts come across in email.
5. Try Something Simple
Simple logos can be the easiest to remember. If you want a logo that will really stick with your customers, go the way of Apple or Nike with a simple, single-color image that is easy to reproduce.
Simple logos can also stand up over time better than some elaborate ones. Trends in color and design will come and go. The more basic your logo is, the easier it will be to keep it relevant for years to come.
6. Use Beautiful Symmetry
Many people are drawn to the symmetry of other people: it's a huge factor in attraction.
You can use this to your advantage by creating an amazing logo that uses symmetry and balance to attract customers.
Use consistent, balanced proportions to make a visually pleasing logo. It doesn't have to be perfectly symmetrical from side to side, but it should be balanced.
7. Try Negative Space
A logo with a hidden "secret" will excite your customers and get them interested in your company. Negative space is a great way to add a subtly hidden message to your logo.
The FedEx logo is famous for using negative space to create an arrow. This is a great choice for a shipping company since it implies speed and movement.
What kinds of things could you create using negative space for an adult services company? Get creative with it – you can give all kinds of naughty impressions using this technique.
8. Imply Action
Customers don't usually seek out an adult services company because they want a boring, passive time. They're looking for action and excitement – your logo should show that you can give that to them.
Of course, action won't work for all logos. Some are more abstract or only have the name of your business in the perfect font – and that's fine.
However, if your logo depicts something like a person or animal – something that could be pictured in action or still – consider going with an image that implies action.
Maybe you decide a leopard is the perfect animal for your adult services logo. Do you show the leopard laying down, or leaping into the air?
The latter is more likely to get attention from your customers.
9. Have a Great Story
If you can have a great story or meaning behind your logo, that gives you another great way to draw customers into your business.
No one wants to hear that a business chose a logo just because it looked cool or seemed like it would be effective – even though that's often what happens.
Instead, if you choose a logo that has a deeper meaning, such as an ancient symbol with sexy connotations, you'll have an interesting story that tells your customers you really know your stuff.
Where Can You Design an Amazing Logo?
Once you have the inspiration for an amazing logo, it's time to do the design work.
You don't need an elaborate setup to make a great logo for your adult services business. In fact, you can do logo design from the comfort of your own home.
Ready to get started? Visit our online logo maker today – it's easy!
---
No Comments