Back to homepage
How to Design Eye Catching Cig Logos
Posted on June 22, 2017 by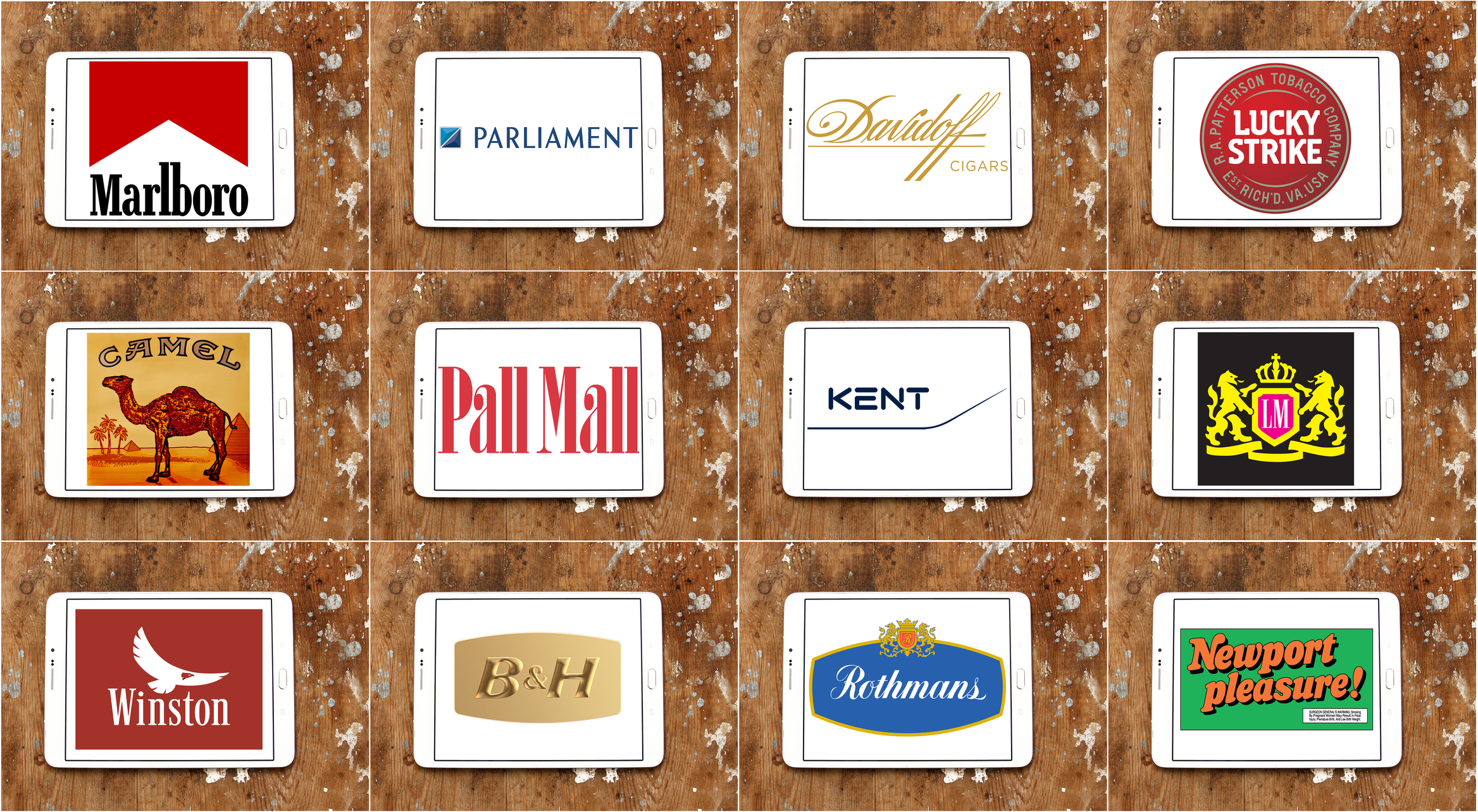 Tobacco is a $39 billion dollar a year industry — within the United States alone.
While that's wonderful news for your cigarette brand or tobacco shop, it also means that there is more competition out there than ever before. Especially thanks to the rise of online tobacco shops, if you want to make it in the cig industry, you're going to have to think outside of the box.
You'll also need to have impeccable, detail-oriented, and consumer-centric cig logos. After all, your logo will be featured not just in your ads or in your store window, but likely on every pack of cigarettes you sell.
You need to make a lasting impression if you want to promote brand loyalty.
So, what does it take to create the perfect cig logos? Keep reading to find out.
Replicate The Smoking Experience
Think about how you want your consumers to feel when they light up one of your cigarettes: relaxed, hip, and maybe even desirable. Then, ask yourself how you can replicate the smoking experience in your logo.
For example, think about iconic tobacco providers like Virginia Slims. Not only is the typography perfect — tall, thin lettering that matched the look of the cigarettes — but the logo is, too.
Their logo and ads almost always include a slender, stunning woman enjoying one of their cigs. The obvious subtext here? Beautiful women smoke Virginia Slims.
So, not only does their logo perfectly play to their target market — female smokers — it also lets smokers know that, by choosing Virginia Slims, they'll become an object of desire.
Think Classic
Whether you're selling superking cigarettes or pipe tobacco, your logo needs to make it clear that you intend to become a classic.
Often, this means that simplistic and timeless designs will be the best bet. For example, consider the Lucky Strike logo. In the end, it's really just a red circle. Same goes for Newports: that unmistakable line of green stripes has been around for decades — and it's instantly recognizable.
You need to stick with a design that you feel will remain relevant for years to come. While basing a design off of current trends might win you a few followers in the moment, almost none of them will remain your loyal customers.
You want to play to a long-term market — those that want to actively make your brand a part of their lives.
You're Ready To Send Smoke Signals With Your Cig Logos
Thanks to the information in this post, your dreams of creating the perfect cig logos don't have to disappear in a puff of smoke.
Keep in mind that, just like finding the perfect brand of cigarettes, you don't always get it right the first time. To really make sure you have a logo that helps you to connect to your target market and communicates what your brand is all about, it's best to weigh your options.
This is where our free online logo maker tool can help. Use it to help you try out different fonts, colors, and images until you've created your dream design.
The first step on your branding journey begins with the perfect logo. Get started building yours today.
---
No Comments