Back to homepage
How to Design Your Own Logo for a Tshirt
Posted on March 15, 2018 by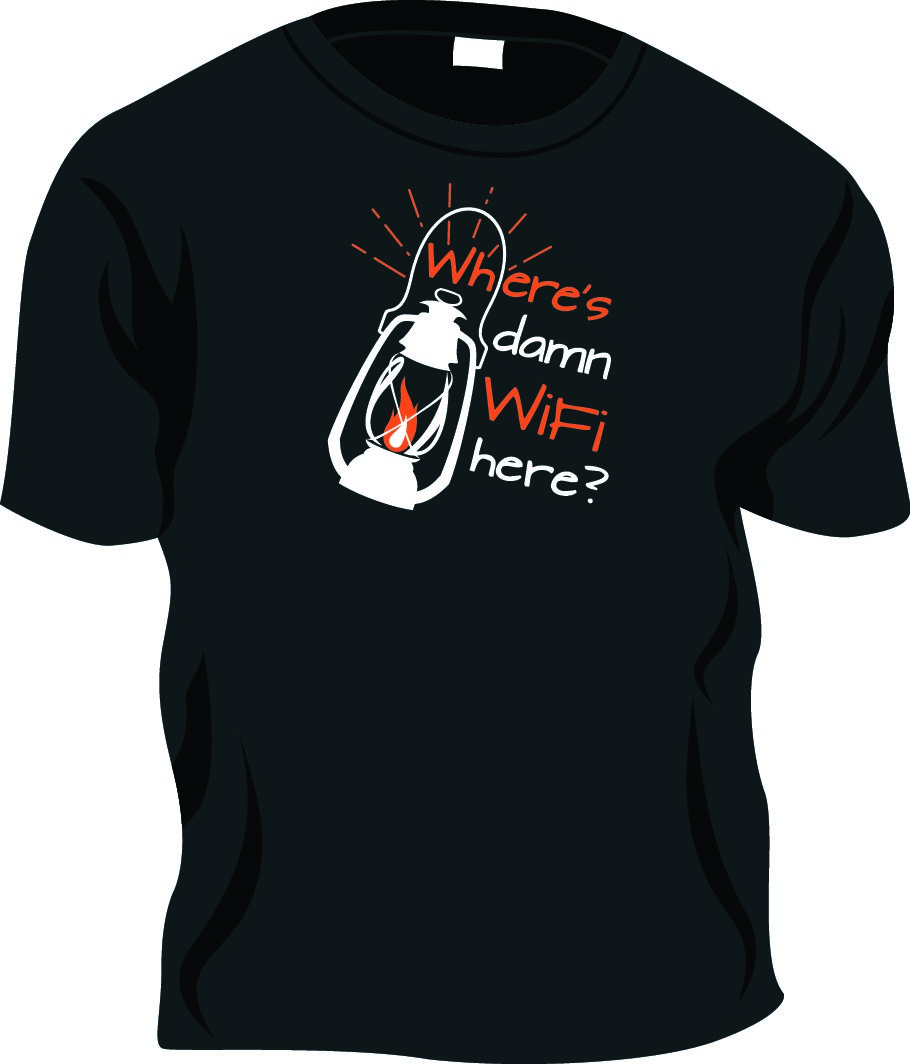 Did you know that you can design your own awesome tshirt logo?
Logo design is a great way to promote your brand. With a cool, unique tshirt logo, you can become a walking advertisement for your own business. To promote the brand even more, give shirts to your customers and employees.
If the logo becomes popular enough, you can even start selling the tshirts in an online store, creating a whole new revenue stream!
But first, you need to make the logo. Wondering how to get started? We're here to help – in this guide, we'll walk you through how to design your own tshirt logo. Keep reading for our top tshirt logo design tips.
1. Seek Inspiration
Before you can design the logo for your tshirts, you'll need to get inspired. Logo design is an artistic, creative process, so tap into your inner artist before you get to work.
You can research online, exploring different company logos on sites like Yizzam. Figure out what designs appeal to you, then compare them to see what they all have in common. This will help you decide what kind of design is perfect for you.
You can also just keep an eye out for a great tshirt logo in your day to day life. People wear branded shirts all the time. Which ones catch your eye?
The logos that stick in your mind the most are the ones you should draw inspiration from. After a while, you'll probably see that the different logos you like have many things in common.
2. Learn About Logos
It's also a good idea to learn about the history and concept of logos. What makes an effective logo?
The best ones tend to be unique, visual, memorable, and not too complicated. Your logo also has to look good on a t-shirt. What will make people want to wear a logo on their clothing?
3. Follow a Process
The creative process can look different for everyone. However, if you're not sure what steps to follow, it can be good to have a roadmap.
Consider a process that goes something like this:
Research: look at what's out there, and what your competitors are doing. Decide how you want your logo to fit in or stand out. Look at modern logo trends, and balance that with the need for a logo to be timeless (or get updated).
Concept: sketch or design a few logos based on your ideas.
Reflect: spend a few days away from the project and see how you feel about it. When you come back, the right direction to go will often be clear.
Feedback: present the logo to a small focus group and get some feedback. Make changes accordingly until you come to a final draft.
4. Know Your Audience
While you're researching and designing, you'll need to keep your audience in mind. Who do you want to reach with this logo? Who do you want to wear your tshirts? Who do you want to notice them?
Your logo will communicate something, but different audiences often read messages in different ways. It's a good idea to include your target audience members in the group you get feedback from. That way, you can tell if your logo is really conveying the message that you want it to.
5. Save Your Work
As you work to design your logo, you'll probably work through a number of different sketches and design ideas along the way.
Make sure to save your work, rather than throwing away the sketches you decide not to go with. These can be helpful later if you decide to do a redesign based on feedback from your focus group. If you decide to make another logo later, your sketches can also be helpful.
6. Try a Mood Board
If you get stuck, get creative with a mood board or vision board.
Logos are all about tying different elements together: color, shape, text, and so on. With a mood board, you can experiment with different elements, and envision how they might work together in a tshirt logo.
7. Don't Get Too Trendy
There will always be fads in logo design. However, you need to balance the desire for trendiness with the need for the logo to be evergreen.
Of course, if you intend to release a new tshirt design every few months, you may want to go with a trendy logo. But if you want this logo to last for years to come, choose a design that will remain relevant, rather than a trend that will soon be forgotten.
8. Change Your Design Medium
If you're hitting a brick wall on ideas, you might just need to try designing with a different medium.
If you've been trying to come up with a design on a computer, try switching to pen and paper for a few days instead – or vice versa. Sometimes, this kind of change is all you'll need to spark creativity and come up with the perfect design.
Don't worry about your skill level here, either. Your paper-and-pen sketches don't need to be great: this is just a way to spark ideas. You can always clean up the image with a computer later.
9. Consider Fonts
Words aren't necessary for logos, but they're a great way to create an attention-grabbing tshirt. If you decide to incorporate words into your logo, though, you'll need to take font into consideration.
Different fonts work for different purposes. A sans-serif font looks more modern, while a serif font can look old-fashioned. Hard-to-read fonts aren't ideal for tshirts, since the goal is to allow people to read the text quickly.
10. Consider Color
Will you be printing your logo on tshirts of a specific color? If so, that will affect the colors you should choose for your logo. A black logo becomes hard to see on a navy-blue shirt, for example.
Get Your Tshirt Logo Printed!
Once you've decided on the perfect logo design, getting the shirts printed is the only thing you have left to do.
This is the fun part – you can choose the perfect shirt colors and styles to display your logo.
However, creating the logo can be fun as well, when you use an online logo maker. Start designing your logo with our logo maker today!
---
No Comments