Back to homepage
Designing a Personal Logo: How to Make Your Logo Unique
Posted on October 18, 2018 by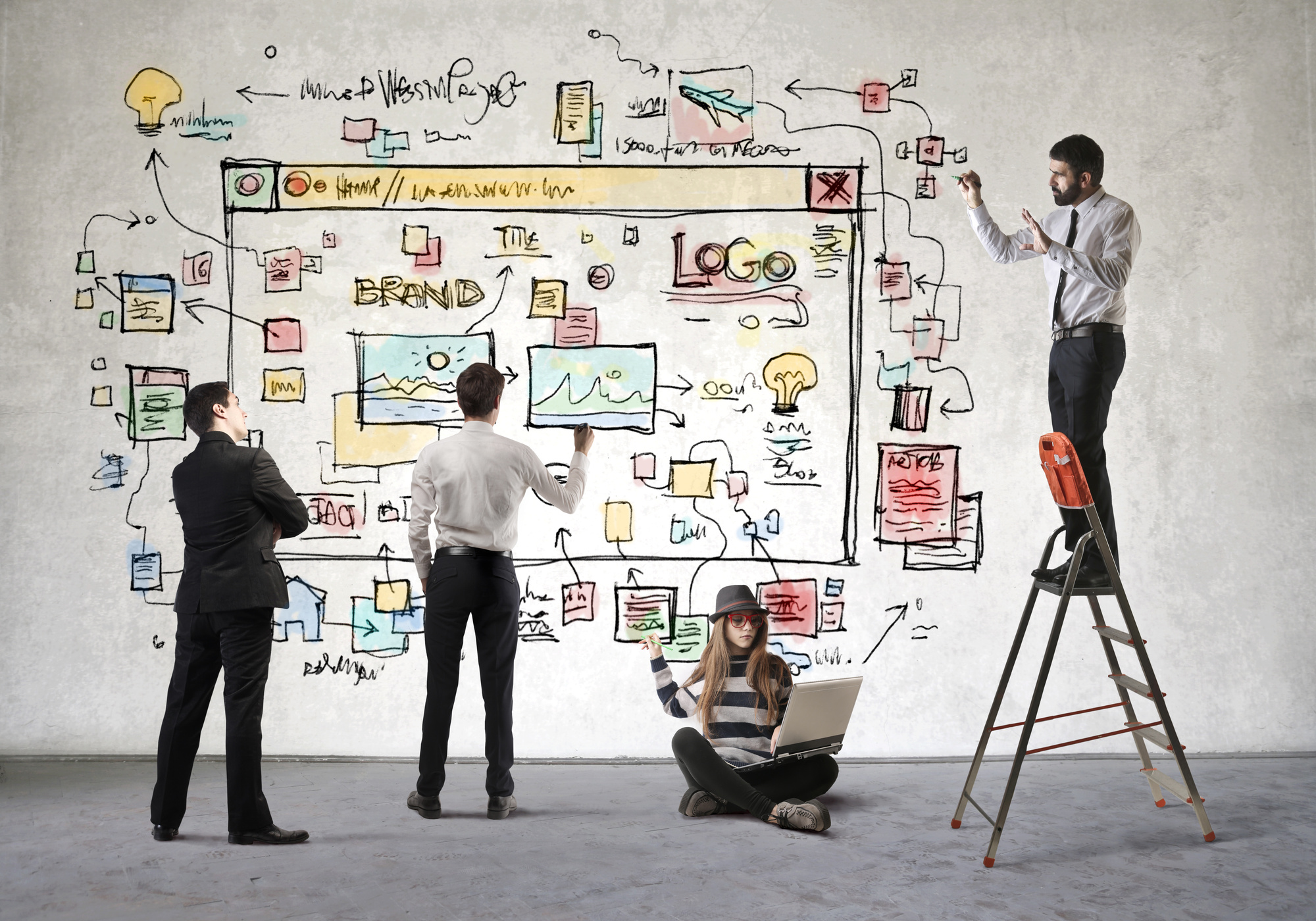 Are you looking to design a logo for your personal business? Not sure where to start, or how to go about designing a personal logo that's unique and awesome? Well, no need to fear, we're here to help!
In this article, we'll be covering the ins-and-outs of logo design, including tips and tricks on how to differentiate your business through the power of design. After reading, you'll have the knowledge needed to create a unique logo that will wow customers and help boost your business!
So, What is a Logo Exactly?
A logo is basically a visual symbol that helps connects customers with your business by making it familiar and appealing. A logo sets your business apart from other businesses and gives your business an identity that audiences can identify with and latch onto. When truly great, a logo can build a personal and emotional connection with audiences, so that they're driven to try out your business or continue to engage with it.
Here are the 3 most common logos types you should know:
Illustrative logos (illustrate what you do)
Graphic logos (symbol that links to your brand)
Font-based logo (such as Fed Ex, Google, or Coca Cola)
Every type of logo has its pros and cons, so it's best to explore every option and see which one ultimately works best for your business.
What's Included in a Logo?
Logos consist of three important elements: a logotype, a brandmark, and a tagline. Here's a breakdown of these three things:
Logotype
The logotype is the name of your business. It's the typographic treatment of your business, which helps customers quickly identify your business. It's also commonly referred to as a wordmark.
Brandmark
This is the visual element that provides visual recognition of your brand. It usually encompasses smaller elements like your logo's coloring and overall aesthetic design. The arrow in the Amazon logo is an example of a brandmark.
Tagline
Last but certainly not least is the tagline, the text that accompanies the other two elements. An effective tagline serves the following functions:
It grabs the attention of customers
It specifies your brand's message
It makes your brand more memorable
It creates a need for a customer
It captures a certain desired brand feeling
When writing your tagline, focus on making it short, honest, and easy to remember. It should also capture the right tone of voice for your audience.
How Should I Approach Making a Personal Logo?
Before you jump into the visual design of your logo, it's best to take a step back and do some research to determine which direction you should take it in. Here are some important tasks to do and questions to answer prior to making your personal logo:
Decide How You Want to be Seen
The first step in designing a logo is determining how you want people to perceive your personal brand. Do you want them to see you as relaxed and casual or more elegant and elevated? Write down some keywords you'd use to describe your brand and then try to capture those words in your visual design.
Think About Your Audience & Competitors
A logo is a form of communication, so it's important you know who you're ultimately trying to talk to.
Think about your target audience, who they are and what they like, and other places they shop, to inform how you should be talking to them. Create a profile of your typical audience member and make them as real as possible so you can find ways of communicating with them that come across as organic.
It's also incredibly important to know what your competitors are doing, and how they're talking to your potential customers. What do they do well, and what does their logo say about them and their brand?
Think about the ways in which you're different from your competitors, and how that impacts how you talk to your customer. How can you visually differentiate yourself from competitors without alienating yourself from customers?
By answering this question, you can create a personal logo that sets your brand apart while still winning over customers.
Designing a Personal Logo
Now that you know what goes into a logo, let's jump into everything you should know about the design process. Here are some tips and best practices for designing a unique personal logo:
Focus on What Makes You Different
The main focus of your logo at first should be creating one that is visually distinct from your competitors. In order to do this, think about all the things that make you unique or different from your competitors, and how you can incorporate those things into the design.
Also, consider any existing imagery or visuals you may have that you can leverage for your logo.
Beyond imagery, look into different font options that can make your logo stand out. Don't focus on making it too loud or expressive, but rather try to make it reflect the tone and voice of your business. It should be unique enough, however, so that you're not accused of copying competitors.
Make it Clean & Clear
The best logos are simple and clean. So, do your best to avoid making your logo complicated or elaborate, and don't try to cram in too many design elements to make it stand out. Overloading your logo will only make it visually unappealing and distract customers from what you can offer them.
Another best practice is to make your logo as symmetrical as possible. Use familiar shapes and sizes for your logo to avoid making it seem off-balance. Another good rule of thumb is to only use two colors in your logo, as any more will make it seem cluttered.
Design Tips for Logos
Are you not familiar with the design process? Need help starting your logo design? Well, the good news is that there are great online tools that make it easy for you to create a logo for your business.
If you are using an online logo designer, just make sure to keep the following logo design principles in mind as you use it:
Simplicity
Versatility
Timelessness
Memorability
By keeping these design principles in mind, you can create a truly great logo!
Final Thoughts on Designing a Personal Logo
Designing a personal logo isn't easy. A lot of time, energy, and effort goes into it. By following the tips and tricks in this article, however, you can approach the design process in the best way possible and create a truly amazing logo for your business.
Ready to take a stab at your logo? Get started with our free online logo maker!
---
No Comments