Back to homepage
Home Furnishing Logo Designs to Inspire Your Business
Posted on August 24, 2017 by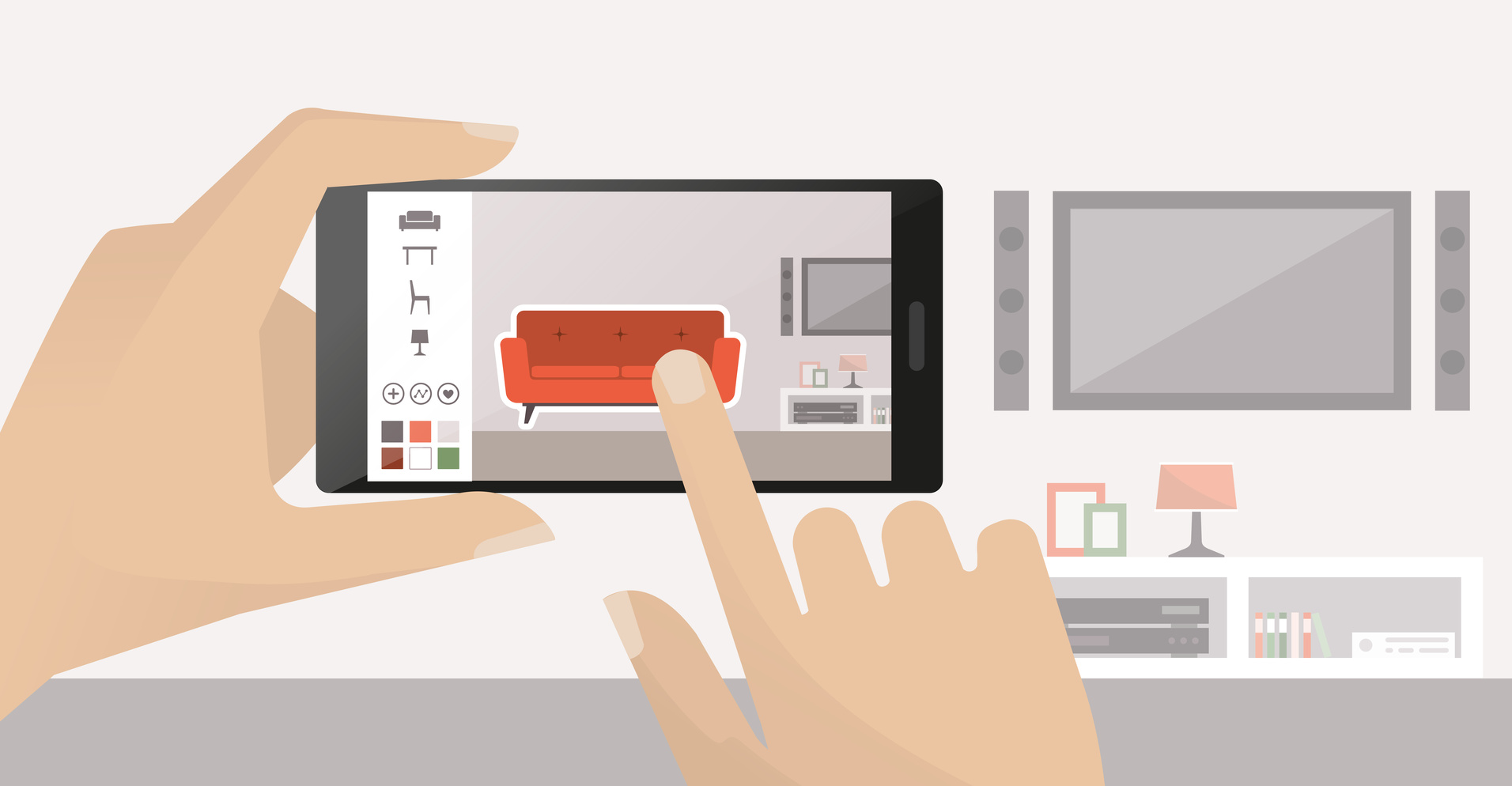 With a creative and well-designed logo, your business can blossom.
When you think of home furnishings, you may not think of creativity and excitement. But as these home furnishing logo designs will show you, any logo can be an inspiration.
Don't get stuck struggling to come up with the right logo. Check out these unique designs, and then use that inspiration to create your own.
4 Inspiring Home Furnishing Logo Designs
1. Delta Faucet Company
Kohler shower faucets are one of the most recognizable faucet brands out there, with a logo comprised of the brand's name in simple, bold font. Delta, on the other hand, uses an image for their branding, proving there is more than one way to successfully market faucets.
The simple black circle features a triangle composed of three water droplets. It's just abstract enough to be simple and memorable, and the black-and-white color scheme makes it striking. However, the association with water makes this the perfect logo for customers to subconsciously form a positive association with.
2. Shabby Chic Furniture
This logo is the perfect example of using a logo to represent a brand's corporate identity.
Shabby Chic, as the name implies, trades in vintage furniture for a worn-and-loved look that's popular with many customers today.
The logo comprises both a creative image and creative font choice. A simple cursive font evokes simpler past times in a beautiful way, just as their furniture does. And an image of a lamp on a small dresser or side table adds to this sense.
The image is dark brown with a hint of "texture". There's white filigree design on the dresser symbol and a subtle pattern over the whole thing.
Having a slightly more elaborate logo goes well with this brand's identity, which includes using furniture to show personality and taste.
3. Toute Suite
This custom decor business uses an abstract, attractive logo to sell to their clientele.
In this creative business logo, a "t" and "s" are stylized to form the shape of a chair. Below this symbol, the name of the brand is spelled out, so that customers are clear on what they're looking at. But even without this text, the logo itself would be recognizable.
The color choice is another nice touch, with soft shades of teal giving a calm modern touch to this logo.
4. Jofran Furniture
This is another great example of the power of color choice.
Jofran also uses a subtle, stylized logo – this one in the shape of a table. It doesn't use the initials of the brand name like the Toute Suite logo does, but it does have an attractive orange and yellow color scheme.
Orange and yellow are seen less often in business logos, as they're usually considered daring choices. In a logo like this, these colors imply excitement and creativity.
The Power of Logos
As you can see, a great home furnishing logo can convey many interesting things about a business.
The same power of image, text, and color choice can be used for your business, too.
Inspired to start designing your perfect logo now? Head over to our logo maker and get creative!
---
No Comments