Back to homepage
How a Fulfillment Center Works
Posted on July 31, 2022 by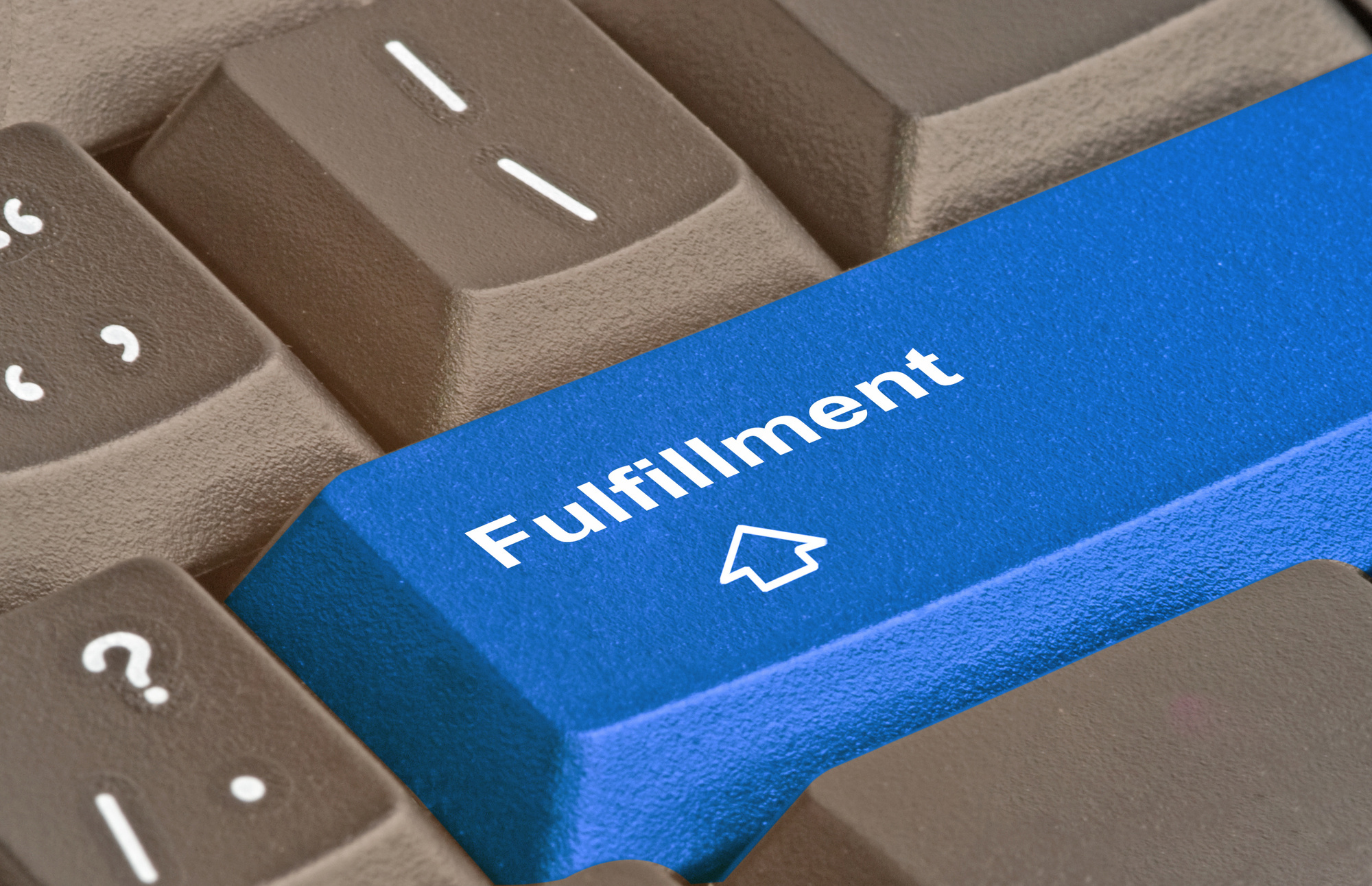 A fulfillment center is one of the most important operations in e-commerce but many people don't know what it does.
Fulfillment centers are warehouses where items can be sent for storage. They are part of the supply chain that allows e-Commerce sellers to send out the products that they have for sale on online marketplaces.
These fulfillment centers work together to sell and deliver items to customers. If any part of that chain fails, the whole system is compromised.
Continue reading to learn more about the role of a fulfillment center and how it works.
What is a Fulfillment Center?
A fulfillment center is a type of warehouse that is used to store and ship products for e-commerce businesses. Fulfillment centers are usually operated by third-party logistics providers (3PLs). When an order is placed on an e-commerce website, it is routed to the fulfillment center, where it is picked, packed, and shipped to the customer.
Fulfillment centers typically use sophisticated inventory management systems to track products and orders. They also typically employ a workforce of warehouse workers and pickers/packers to fulfill orders. Many fulfillment centers offer value-added services such as returns processing and custom packaging.
Why Are There Fulfillment Centers?
There are many reasons why fulfillment centers exist.
Storage and Distribution
There are many reasons why companies have fulfillment centers. One reason is that they need somewhere to store their product before it is shipped out. This is important because it allows the company to keep track of its inventory and make sure that they have enough products to meet customer demand.
They can also provide storage for inventory. This can be helpful for businesses that don't have the space to store all their inventory.
Help in Packaging and Shipping
There are many reasons why someone may need a fulfillment center. Perhaps they need help in packaging and shipping their product. Maybe they need storage for their inventory.
A fulfillment center can take care of all the packaging and shipping for a product. This can be a big help for a small business that doesn't have the time or resources to do it themselves.
A Fulfillment Center Has Warehouses in Various Locations
A fulfillment center has warehouses in various locations to provide storage space for products. The warehouses are located in different regions to provide customer service and to ensure product availability. The locations of the warehouses are chosen to minimize shipping costs and delivery time.
The center has a staff of employees who manage the inventory and ship the products to customers. The employees work in shifts to accommodate customer orders. The center uses a computer system to track inventory and process customer orders.
The system generates reports that help the staff to make decisions about product availability and customer service.
How a Fulfillment Center Works With New Technology Systems
A fulfillment Center works with different types of new technology systems to help automate and optimize their workflow. This can include anything from new software to hardware that is designed to make the fulfillment process more efficient.
By automating certain tasks and having a system that is designed to keep track of inventory and orders, a fulfillment center can effectively manage its workflow and keep its customers happy.
A fulfillment center that uses GPS tracking is able to keep track of its inventory as it moves around the warehouse. This helps them to stay organized and efficient, while also keeping track of where their inventory is at all times.
By using GPS tracking, a fulfillment center is able to keep track of its inventory, employees, and performance, all in one system.
The Whole Fulfillment Center Process
A fulfillment center has a whole process from procurement and receiving of items to shipping items to customers for their orders.
Receiving Inventory
This process begins with receiving inventory from suppliers. The ecommerce fulfillment center receiving team unloads shipments from trucks and brings them into the warehouse.
They then scan the products and enter them into the fulfillment center's inventory system. This system tracks the products and their locations within the warehouse.
The products are entered into the system. The receiving inventory process is an important part of fulfilling online orders.
Inventory Storage
The inventory storage process is the heart of a fulfillment center's operation. It begins when products arrive at the warehouse and are stored in the proper locations. The inventory storage process is key to ensuring that orders can be filled correctly and efficiently.
Order Processing
Fulfillment centers are responsible for the order processing process of an organization. This involves the coordination of orders from customers and ensuring that they are processed in a timely and efficient manner.
Fulfillment centers receive orders from customers either through online portals or over the phone. Once an order is received, it is then processed by the fulfillment center.
Picking and Packing
This includes tasks such as picking the products from the shelves, packing them into boxes, and shipping them off to the customer. Fulfillment centers also have to perform quality control checks on the products before they are shipped out. This is to ensure that the products meet the quality standards of the organization.
Shipping
The shipping process is typically handled by a third-party logistics company. These companies specialize in handling shipping and logistics.
The shipping to buyer process is a key part of the fulfillment center experience. It helps to ensure that buyers receive their orders quickly and efficiently.
Delivery
This process is known as "delivery to buyer". Customers can track their orders on the ecommerce fulfillment center's website and will receive an email notification when their order has shipped. Fulfillment centers use a variety of ecommerce shipping methods, including UPS, FedEx, and DHL.
The Importance of Quality Control in the Fulfillment Process
Inventory management and quality control are critical aspects of the fulfillment process. Quality control is the process of inspecting incoming and outgoing products to ensure that they meet quality standards. Inventory management is the process of tracking and managing inventory levels to ensure that products are available when needed.
Working together, quality control and inventory management help to ensure that products are available when customers need them and that they meet their expectations. This, in turn, helps to build customer satisfaction and loyalty. In addition, quality control and inventory management help to minimize waste and maximize profitability.
A Fulfillment Center Makes Return Processes Available
When customers purchase items from a company, they expect a certain level of customer service. This includes returning items that they are not satisfied with. A fulfillment center makes return processes available to their customers, so they can receive a refund or exchange the item for something else.
This service is available to customers who live in the United States and Canada. The return process is simple and easy to follow. Customers just need to fill out a return form and send it back to the fulfillment center.
A returns center or fulfillment center is a physical location where online retailers receive and process customer returns of items. This makes return processes available for broken items that can be returned or replaced. Online retailers use returns centers to minimize the cost and time associated with managing customer returns.
By having a designated returns center, online retailers can more efficiently process customer returns and resolve issues related to broken items. This ultimately saves the customer time and money.
A Fulfillment Center Has a 24/7 Customer Support
Many businesses are now using fulfillment centers to store and ship their products. These centers usually have 24/7 customer support in case any issues arise with orders.
This is beneficial for businesses because they can be sure that their customers will always be able to reach someone if they have any questions or concerns. It also allows businesses to focus on other aspects of their operations, knowing that their fulfillment center will take care of any customer issues that may come up.
Customer support is available through phone, chat, and email. The support team is knowledgeable and helpful. They are always willing to go the extra mile to help solve any problem. Customer support is one of the many reasons why the company is so successful.
Understanding How the Fulfillment Center Works
To maximize your business's success, it is important to understand how your fulfillment center works. You can optimize your shipping and inventory management to save time and money.
You can ensure that your products are properly stored and shipped to your customers in a timely manner. Contact a fulfillment center today to learn more about how they can help your business grow.
For more business tips and tricks, or anything new in the business world today, keep checking out our blog.
---
No Comments