Back to homepage
The Importance Of A High-Quality Real Estate Logo
Posted on July 11, 2017 by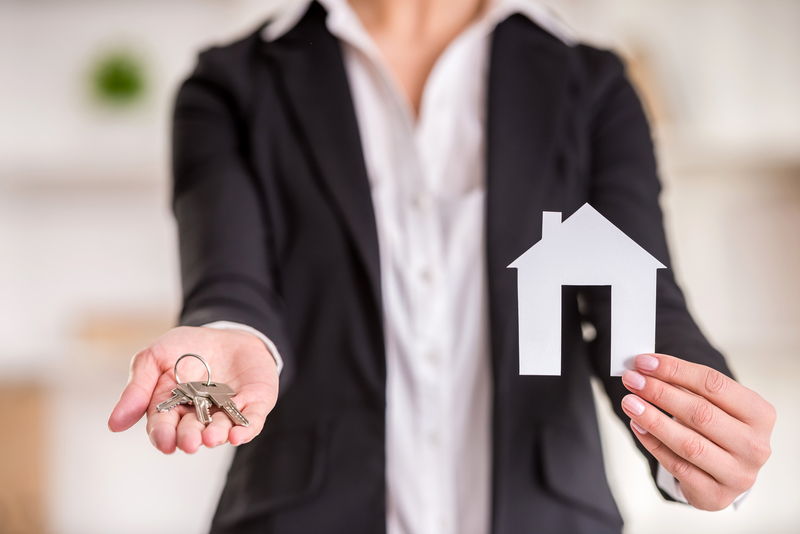 So, you've got your real estate license and you're ready and excited to launch a successful career.
Not so fast. A real estate license is only the first step. There are already hundreds of thousands of licensed realtors in the U.S.
A license doesn't do much to make you stand out from the competition.
In order to find success in your real estate career, you need to start marketing yourself as a business.
There are a lot of aspects to marketing yourself as a business, but one of the most critical ones is having a logo. 
A well-designed logo tells your audience what you're about and gives them a visual representation to remember you by.
Just think of some of the big name companies you know- Starbucks, Nike, Coca-Cola. Do you recognize these companies by their current CEO's?
No. You recognize them by their logos. A well-designed logo can really make a difference for your real estate business. If you're not quite convinced, keep reading to learn the importance of a real estate logo.
Creates Your Image
Realtors know better than anyone that image is everything in the world of business.
Think about when you're showing a house to prospective buyers. How do they react when you show them a house with a beautiful front landscape versus a house that has weeds growing in the front yard? Even if the inside of the house with weeds is pristine, some people will still have trouble getting over that first impression from the outside.
The same analogy can be applied to your Realtor logo. If you don't have a logo or if your logo is poorly designed, many people are going to have trouble getting past that, no matter how good your skills are as a realtor.
The right logo sets the tone for who you are as a realtor.
Brand Awareness
A logo is a crucial element for building brand awareness.
Simply put, brand awareness is the familiarity your desired consumers have about your brand. This familiarity is established through language, images, and various forms of advertising. Brand awareness also helps set you apart from other Beverly Hills real estate agents. 
A well-designed realtor logo will create a perception of quality service. The more people see this logo on your site, billboards, social media, and other platforms the more they will recognize you as a provider of quality service.
And guess what? Once people recognize you, they will start to trust you more and more. And obviously, trust is essential in the real estate business. No one will let you sell their home if they don't trust you.
Establish Ownership
A logo is equivalent to a signature.
It proves your ownership and also acts as a safeguard against forgeries and fakes. Once you have a logo, no one else can reproduce it and use it.
A logo that is truly yours establishes your credibility in the business and lets your potential consumers know that you take your business seriously.
Realtor Logo: Wrap Up
As you can see, a realtor logo can really help take your business to the next level.
If you have any questions about designing a logo, please don't hesitate to drop a comment below.
---
No Comments