Back to homepage
Let Your Flag Fly! A Complete Guide to Flag Design
Posted on September 17, 2019 by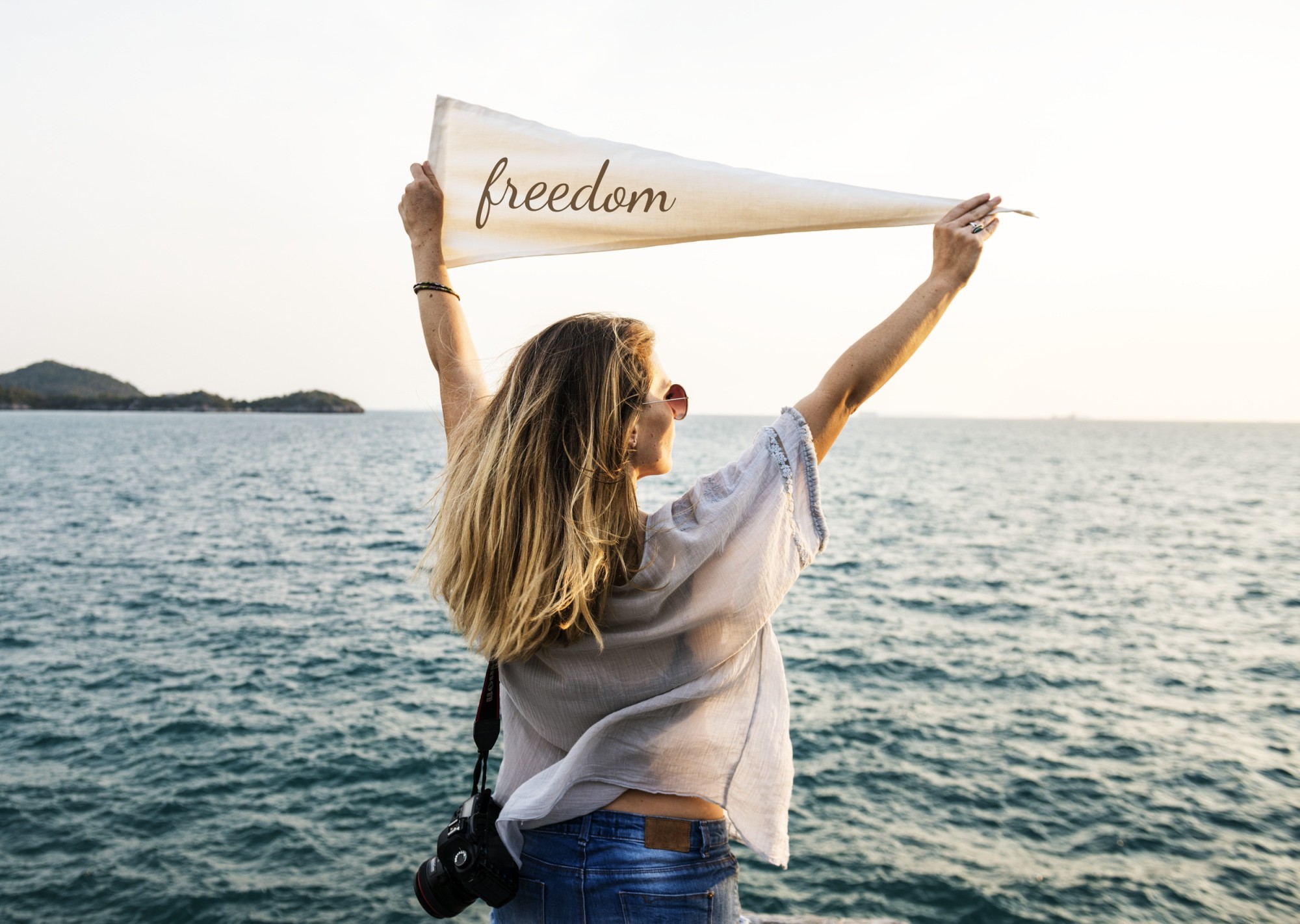 You know that billboards, social media posts, and even promotional products are all great places to include your store's logo. 
But you want to get a bit more creative than the standard marketing tactics — and strengthen your branding as a result. 
Why not create your own flag for your business? 
Need a bit of help getting started?
Read on to learn the most important things you need to consider when developing your branded flag design. 
Choosing Your Flag's Shape and Size
Let's cover the basics of how to design a flag that will command your target market's attention no matter where you choose to fly it. 
To start, select your flag's shape and size. 
Would you like a more traditional flag shape, or would you prefer something smaller, like a pennant (triangular) flag?
If you're including your brand's logo — especially if that logo is pretty detailed — we strongly suggest you go with a rectangular flag. This is because it offers more space to work with. 
However, if you're commemorating a special event/sale, or if you're only including your company's name, a triangular pennant flag may be your best bet. 
You may even choose to create a string pennant/flag garland that can be hung across a doorway or wall. Each individual, tiny flag can have a singular letter, image, or punctuation mark. 
If you're planning on placing your flags by the side of the road, you'll likely need a larger banner flag that can withstand high winds.
Finally, consider if you want the flag to be printed on one side, or on both of them. This largely depends on whether you plan to display the flag flat or if it will be waving in the wind. 
Visual Flag Design Basics
When you're coming up with flag designs, the most important thing you need to consider is customization. 
We've all seen standard flags that simply say things like, "Sale Today," or "We're Open." These basic flag designs might momentarily capture the attention of a consumer, but they're not unique or interesting enough to make them pull over or wander into your shop. 
In order to make that happen, you have to get creative — while still reinforcing your branding. 
In general, your store's logo is the best flag design option. It furthers your brand recognition, serves as a guidepost for consumers, and is all your own. Your logo should be the central image of your flag. 
You can opt to include your motto, the name of your store, your hours, or anything else you'd like. Still, be aware that cramming too much onto your flag can be counterproductive. 
Especially since people will see your flag while they're on the go, we suggest giving them just one image to focus on — your logo. 
Also, think about where you want your logo to be placed on your flag. 
Would you like it right in the middle of the flag, or would it look better in the upper left or right-hand corner? Will you include any text on your flag, or should it exclusively feature your logo? 
If you're truly struggling with your design, we suggest that you work with a professional flag designer. 
The Impact of Flag Colors 
Whether you opt for a solid-colored background or want to use stripes to involve multiple colors, the shades of your flag design will have a direct psychological impact on the people who see it. 
For example, if you want to advertise a sale or limited time offer, go for reds. If you're a natural/organic store, choose a light green. If you want to promote a sense of relaxation, rely on blue.
We suggest including no more than three colors (outside of any colors in your logo) for your flag design. You don't want to visually overwhelm consumers. 
Choose Your Location
Where and how you decide to display your custom flag design is just as important as the way that it looks. 
You can invest in fishing rod holder flag poles to display your flags on the back of your boat. You can have your branded flag framed and use it as a piece of decor inside your shop. You can hang it in your store's window, outside of your shop, or even put several flags on the interstate or road letting shoppers know where they need to turn to find your store. 
The more creative you can be here, the better. Think beyond the standard flagpole. 
Show models with your flags wrapped around them in your brand's Instagram photos. Attach your branded flags to your car and go for a drive around your city. Make sure you bring your flag to trade shows to take your booth to the next level. 
You can even include miniature flags as free gifts inside your shipping boxes. 
Ready to Bring Your Flag Design to Life?
Now that you know the most important aspects of good flag design, it's time to start creating a few options to choose from. 
Remember to create a minimum of three flag mock-ups and let your team — or even your social media followers — vote on their favorite option. 
Still need a little help finalizing your company's logo design? Use our free online logo maker tool to dream up several potential logos.
Don't forget to keep checking in with our marketing blog for more tips and tricks on how to make sure your business is cemented in the minds of your target market. 
---
No Comments