Back to homepage
Logo Formats: Your Guide to Using the Best File Types
Posted on August 28, 2018 by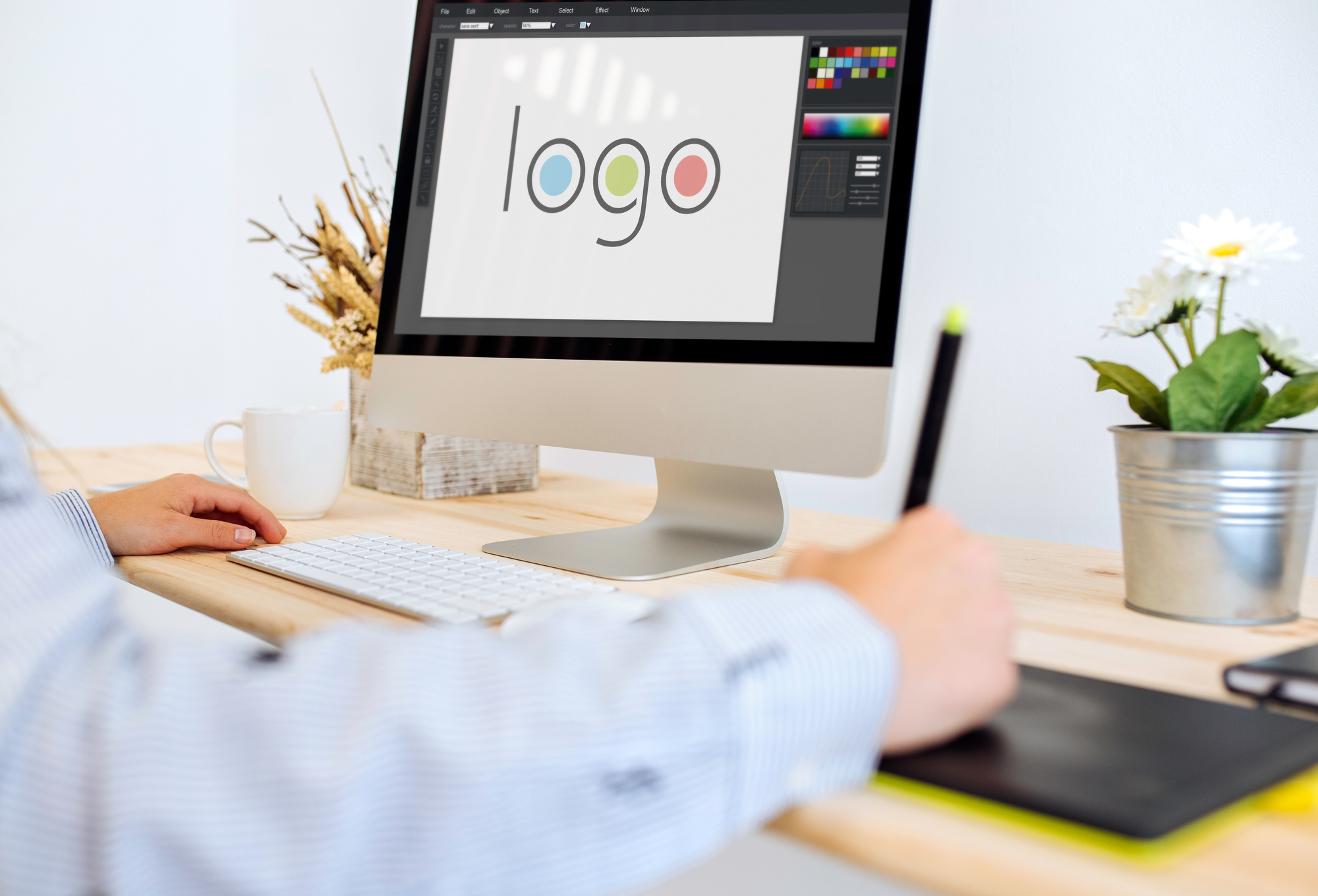 A logo is your business image. It's often the first impression you'll make on somebody unfamiliar with your brand.
Choosing the right logo is important, but quality, color, and scalability can all be affected by the graphics format you choose.
So which file format should you use for your logo?
If you can't decide, here's a list of the best logo formats you should be using for a variety of purposes.
Portable Network Graphic (PNG)
If you're looking for an all-rounder, the PNG format is a particularly good first option to consider if you're not entirely sure what you plan on using your logo for.
PNG files offer a richness in color, meaning any logos you print will look more realistic. You can also compress or enlarge the file size of a PNG file, which makes it a versatile option for any use you might have.
PNG logos will look great as website graphics, in documents, or on social media posts.
Scalable Vector Graphic (SVG)
The biggest benefit of the Scalable Vector Graphic format is in the name – it's scalable. You can increase the size a thousand times and you won't get any pixelation. It's just not how SVG files work.
That makes it the perfect option for images used on the web or on rich, color displays. It doesn't matter what your size requirements are, because SVG logos will look great big or small.
The filesize of the SVG format isn't large either, making it a good option to provide to professional printers for merchandise, or to offer on a responsive website.
Encapsulated PostScript (EPS)
The EPS format was developed by graphics behemoth Adobe, but despite its proprietary nature, it's still accessible in other software packages.
EPS files allow you to regularly make changes and edits as required. It's a 'vector' file format, similar to the SVG, that can be scaled at will without pixelation.
Because they can be edited, they're a good file to work from if you're in your design phase and can be used to satisfy any logo requirement you might have, from t-shirt printing to a letterhead.
Joint Photographic Experts Group (JPG/JPEG)
The most common graphics format you'll see on the web today is the JPEG or JPG format. This particular logo file format is popular for two reasons.
First, logos you save in JPG format will still look pretty good, even if you have to compress them or lower their quality. The downside is that you will lose some quality when you do this, and the smaller the file, the lower the quality.
The upside you get with JPG files is that they're universal. You won't find a computer, laptop or tech device that won't be able to display it. Any kind of printer should be able to print a JPG file with ease, too.
They're the ultimate web image format because they'll still look great, even if you need to reduce the file size.
This helpful guide can help you decide whether to use a JPG or a PNG.
Photoshop Document (PSD)
Like the EPS format, the Photoshop Document file format (or PSD for short) is another file you can save and work from. It's the ultimate editing file for Adobe Photoshop designers.
If you want to use the full range of Photoshop features, or you need your designer to do so, the PSD format is the format you'll need to choose.
The downside with PSD comes, as you might expect, in the name. It's proprietary but unlike the EPS format, it's not widely accessible outside of Photoshop or other Adobe products.
Unless you're working with Adobe products exclusively, you might find other formats better for your needs.
Graphics Interchange Format (GIF)
The GIF format would be a little unusual to choose as a logo file format but that might be your thing.
They're a format that is largely best used for moving images. If that's what you're looking for, then a GIF is all you need.
Unfortunately, you're not really going to get much in the way of quality from a GIF. You get 256 colors, so you won't find the richness you find with a PNG. Your best use of a GIF as a logo (if you can avoid making it look tacky) is on a website.
GIFs do offer something a little different compared to more traditional image formats, though. Here are 5 ways you could use GIFs in a digital marketing strategy, for instance.
Tagged Image File Format (TIFF)
We've mentioned graphics that are suited for the web so far, but you might be looking for a format that lends itself towards printing in the highest quality.
For that, the TIFF format is perfect.
Almost every photo-editing or viewing software can view a TIFF file, so you won't struggle to work with it. It doesn't do any trickery with the format to make it bigger or smaller, so the file size will become large if the quality is high.
That's can be beneficial, depending on your viewpoint. It isn't really a web format, so you don't need to worry about load times with large files. If you need to print in quality, you won't lose anything with a TIFF.
However, you may not notice much difference in quality between a high-quality JPG and a TIFF, so you should look to try out both file formats.
The Right Logo Formats for the Right Purpose
Planning on using your logo on your website or merchandise? Do you need it scaled up or reduced in size? As we've discussed, different logo formats are needed for different purposes, so follow our guide and choose the right format for you.
You don't have to wait to get started, either. Begin designing your best logo with our online logo maker.
Need help with your design? You're in luck! Check out some of our articles on logo design to help you get started.
---
No Comments